South County is filled with wonderful bakeries, eateries, breweries and wineries—some have been there for several years, and others have popped up more recently. And many of them are run by local families, which is more good news! It's impossible to cover all the places worth visiting, but here are some highlights.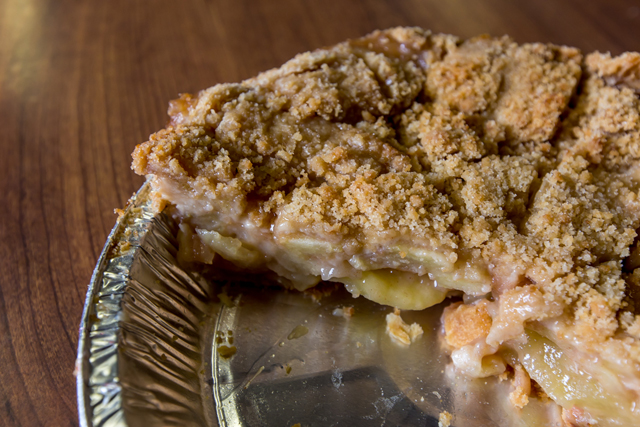 FOOD
There are lots of excellent places to satisfy your sweet tooth. Ricarmi Panaderia Y Pasteleria opened in 2021 in Watsonville. They also sell their goodies—which include Conchas, lots of other Latin standards, and macarons—at the San Jose Flea Market. Freedom Bakery has been in business since 1975. Located on Hangar Way since 2010, their popular cake flavors include Hawaiian Banana Delight and Chocolate Ganache & Mousse. In downtown Watsonville, Rebeca's Bakery offers traditional Mexican sweet bread, artisanal pastries, and cakes. Top Donuts, which has been around since 1989, sells out of popular items like apple fritters quickly so it's best to visit early (located in the Main St. Watsonville Square shopping center). Craving a different kind of sweetness? Don't miss family favorite Gizdich Ranch, where you can pick your own berries (varieties depend on the season) or fresh apples. You can also buy freshly baked pies, including apple and olallieberry, plus sandwiches and more for enjoying in the gardens or at your own home.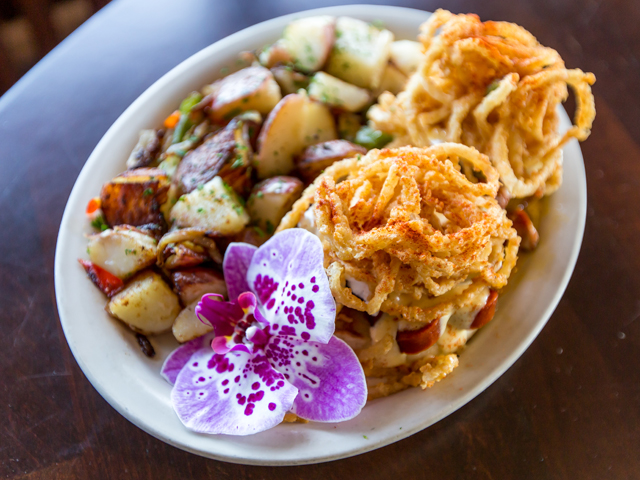 The Peixoto Family owns the California Grill and Bar, a Watsonville institution. While dining, you can learn more about the Pajaro Valley through historical photos covering the walls. The popular restaurant serves field to fork dishes including spectacular salads and burgers. Breakfast specialties include Benedicts. Because the Peixotos also own nearby Lakeside Organic Gardens, farm-fresh produce is delivered daily. Other ingredients are sourced from places like Freedom Meat Lockers and Corralitos Market & Sausage Co. Want to visit those suppliers directly to purchase housemade meats? At FML, there is a butcher shop and a deli. Customers can choose meats to grill at home like tri-tip and skirt steak (with several marinade options) and more than 25 kinds of sausage. The deli's sandwiches include housemade turkey and low-smoked brisket. CMSC has been serving customers since 1956. Its deli has sausage, tri-tip and other sandwiches, all-beef hot dogs, rotisserie chickens, potato salad and more. The market carries more than 30 varieties of fresh and Applewood-smoked sausages, plus items like salsa, eggs, Gizdich pie, and many local wines.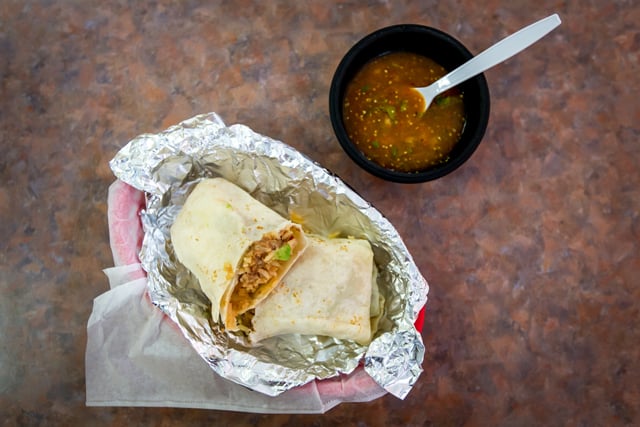 There are so many taquerias and Mexican restaurants that it's hard to know where to start. It sounds implausible, but let's start at a gas station—also known as Ranch MILK Mexican Grill & Market in Freedom. There are tacos (al pastor is a favorite), enchiladas, burritos, posole and more. Also available: two dozen craft beers on tap, several flavors of Marianne's ice cream, and a few groceries. Lots of folks agree that Carnitas Trejos has some of the best carnitas in town, and that El Frijolito has fantastic burritos in a variety of sizes and fillings like Machaca, nopales, jamon, chorizo, pollo, camarones, asada, pastor, and of course namesake bean. Both are in Watsonville, as is Real Colima 2 (and RC1 is in Royal Oaks). Both locations have many fans, including several that are devoted to the birria tacos and quesabirrias. The local farmers' markets also have great tacos. The Friday afternoon year-round Watsonville farmers' market has lots of ready to eat food—including tacos and loaded baked potatoes (those two are the most popular stands), shrimp cocktails, pupusas, Mexican street corn, and aguas frescas. The Community Health Trust runs a newer Tuesday market, El Mercado, that has some of the same foods including tacos, aguas frescas, and potatoes. El Mercado also features fruit cups, crepes, chicken, and ribs.
Freedom-based The Farm House has a huge menu covering all three meals and includes comfort food like chicken Cordon Bleu. 5 Mile Buzz House, at the Corralitos/Watsonville border on Freedom, has lots of taco and slider options, plus items like craft beer-battered fish and chips and a large Margarita menu. Craft Bakeshop and Eatery, in downtown Watsonville, opened in 2021 and has freshly made sandwiches and tempting pastries among its selections. Over on Main Street, Slice Project Pizza—run by two brothers—offers slices inspired by New York pizza, plus Detroit-pizza-style squares. Also run by two siblings—twin sisters for this one—is Café Ella on East Lake. The venue's menu includes smoothies, breakfast items, coffee, smoothies, soup and salad, and sandwiches such as vegetarian or meat-filled panini. The original creators of Café Ella now run Ella's at the Airport (near Watsonville Municipal Airport), which opened in 2015. This restaurant offers dishes ranging from fruitwood-fired pizza, spaghetti, and signature Ellafredo (ingredients include Parmesan and cream), to burgers or roasted chicken with polenta. Just down the street is the Hangar complex, with inside and outside seating and several fun food businesses to choose from. These include Hawaiian-style tacos from Aloha Hola; crepes, bubble waffles and Boba from Mr. Z's Crepes and Teas; and a branch of popular Zameen Mediterranean Cuisine, whose standouts include a gyros wrap and a veggie bowl.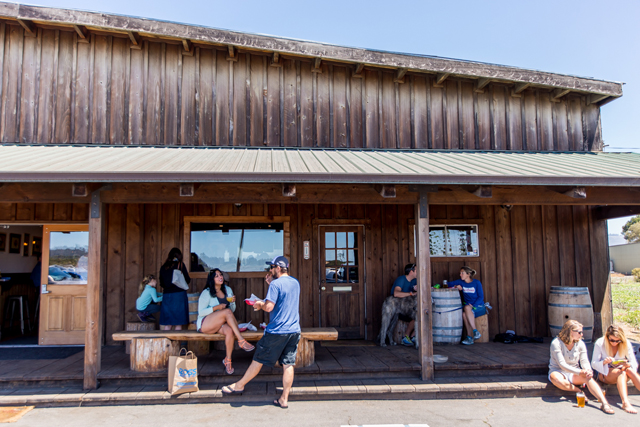 DRINKS
Also at The Hangar: the Beer Mule Bottle Shop & Pour House. The venue has 30 craft beers, plus cider, Kombucha, and Verve cold brew Coffee, all on tap, and sells food from Butchers and the Mule whose specialties include buttermilk fried chicken. The Slough Brewing Collective (formerly Elkhorn Slough Brewing Co.) and Santa Cruz Cider Co. are nearby. The SBC has an outdoor beer garden, and SCCC—founded by two sisters—has a cider patio where you can enjoy your choice of sparkling or non-sparkling drinks. Fruition Brewing, with a taproom in the East Lake Village shopping center, features food by Hindsight Café to complement their beer. Another popular Watsonville brewery is Corralitos Brewing Co., which is located in the Pacific Firewood & Lumber building (a former apple packing shed). Read more about these and other breweries in our SC County brewery roundup.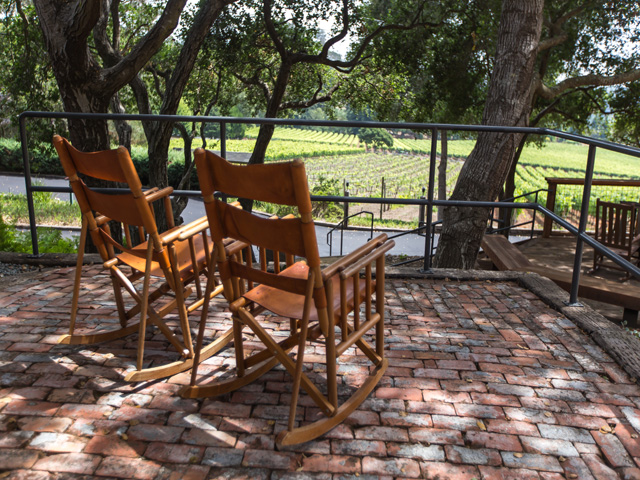 If it's wine that floats your boat, no problem: Nicholson Vineyard has a relaxing setting in the Corralitos foothills. The Nicholsons have a long local history (they're an 11th-generation California family!) and offerings include Zinfandel and other wine plus olive oil. Storrs Winery & Vineyards opened its newest winery and tasting room in 2018, and this Corralitos winery is located in a former quarry. Specialties include Sparkling rosé and Chardonnay. You can visit Lester Estate Wines in the Pleasant Valley area of Corralitos and enjoy varieties like Pinot Noir. Corralitos is also home to the Alfaro Family Vineyards tasting room. Their largest vineyard, containing 14 acres, is for signature Pinot Noir. If you find yourself near the Watsonville Airport, check out Integrity Wines, whose selections include Pinot Noir and Chardonnay.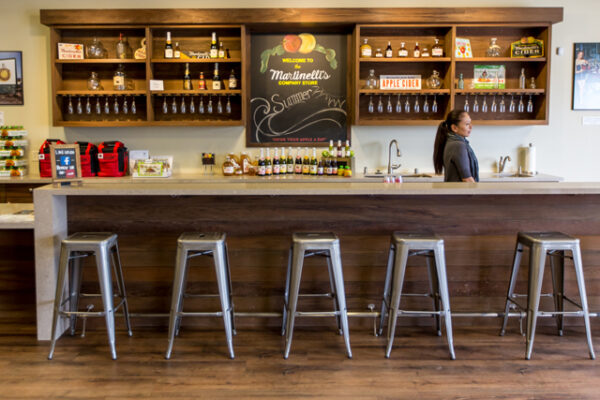 Thirsty for something non-alcoholic and tasty? Martinelli's, a big part of Watsonville's history, celebrated its 150th anniversary in 2018. Their company store, which opened in 2015, is a fun place to visit. You can buy classic apple juice or cider plus varieties that may be harder to find at your local grocery store. Options include Sparkling Pear and Sparkling Blush.
Last but not least, there are many independent coffeeshops in South County. These include Hidden Fortress Coffee Roasting on Hangar Way. Amelia Loftus opened Watsonville's first coffee roastery café, which serves house-roasted coffee sourced from small farms, in 2016. They also offer a variety of food. Coffeeville, on East Lake, has seasonal coffees plus other drinks (like tea lattes with ingredients like housemade syrup) and breakfast. On Freedom at the Corralitos/Watsonville border, Blossom's Farmstore & Coffeeshop serves organic and biodynamic coffee, tea, pastries, and more. It's run by the same folks as Blossom's Biodynamic Farm; you can also purchase fresh produce, tinctures, and other items.
Learn about more offerings throughout the Pajaro Valley by visiting our website here.