Lyza Gianelli serves as Company Store Manager for family-owned S. Martinelli & Company, more commonly known as Martinelli's—the beloved, local juice maker based in Watsonville. She manages daily store operations, determines juice and retail items for sale in the Store, and "most importantly, I create a Company Store team that delivers Martinelli's Gold Medal Service," says Lyza. "In addition to managing the Company Store, I am also in charge of donations and sponsorships, and I build community relationships and partnerships and plan multiple internal and external events."
Although Lyza officially started her role in 2015, she met with the leadership team in 2014 to propose her vision of what the future retail store could be. "A year later, I was hired to make that vision a reality," says Lyza. "I feel fortunate to be able to continue to develop the Store and to have been able to continuously learn and grow in my role."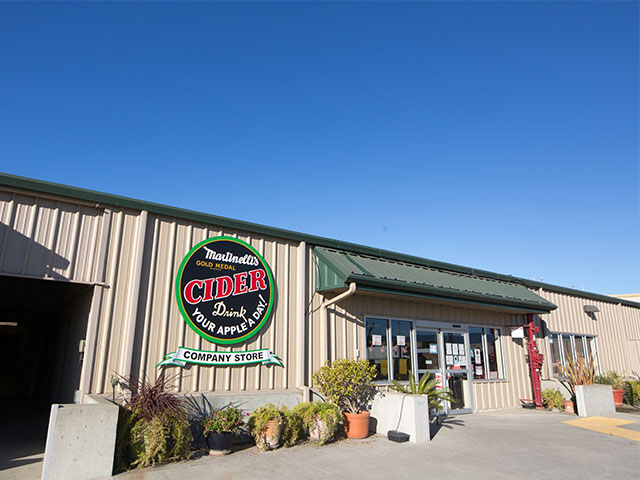 Spanning One-and-a-Half Centuries
Martinelli's was founded in 1868. In 2018, the Company celebrated its 150th Anniversary. The company, as a whole, employs between 200 and 500 people—it varies depending on the season—with less than 10 people working at the Store.
The Company Store first opened in 2015. It held multiple events throughout 2018 to honor Martinelli's' milestone anniversary.
You can find Martinelli's products in over 40 countries, with every bottle coming from Watsonville.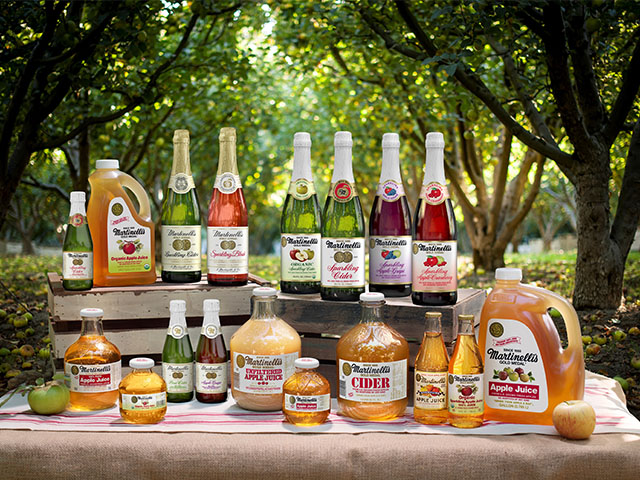 What You Can Find at the Store
Customers have the opportunity to purchase Martinelli's products that they may not have seen in their local supermarkets. "People often take home sparkling blends like Apple-Mango and Apple-Marionberry," says Lyza. "Customers can purchase juice by the case or create their own variety pack of Sparkling Cider. Also, customers can buy a variety of Martinelli's branded merchandise and apparel as well as other local products." Sparkling Cider has long been the top-selling Store item, but in late spring 2020, Tik Tok made the 10-ounce plastic-bottle apple juice a big favorite. If you missed the trend, this involved people biting into the plastic Martinelli's bottle and discovering it sounds like biting into an actual apple.
The store has a tasting bar, temporarily closed due to pandemic, where people can try out flavors that may be new to them. In the near future, they are launching a Custom Label Program that will be exclusive to the Company Store. This will give customers the ability to order personalized bottles of Martinelli's Sparkling Cider.
Giving Back to the Community
Martinelli's generously supports many non-profits with sponsorships and product donations. "I feel lucky to be able to work directly with these organizations and to see how the Santa Cruz community as a whole comes together to help reach their goals," Lyza shares.
Separate from her role at Martinelli's, Lyza is a board member of Second Harvest Food Bank Santa Cruz County. "I am honored to serve on a board that supports so many people in our community, especially in these unprecedented times."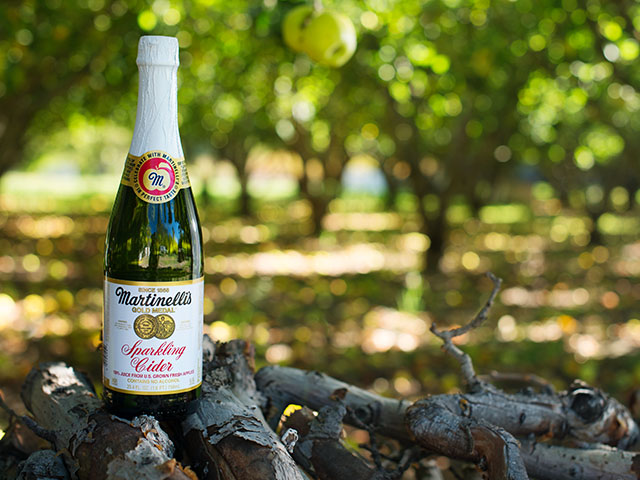 Local Activities with the Family
Lyza is married to Matt Gianelli, who works at Watsonville's Santa Cruz CountyFarm Bureau. They have two kids, Violet and Mason. "My family and I enjoy spending time outdoors in our county, especially taking walks by the Cement Ship (in Aptos), Pleasure Point, and Sunset Beach," says Lyza.
The Perfect Fit
It seems Lyza has found a job that suits her well. "My role allows me to connect with many people in and outside our community." She is grateful to represent a Company that has been an active community member for over 150 years. "Our product has been part of so many people's traditions for generations. I am fortunate to be able to hear their stories every day."