The year is coming to a close and we're taking a look back at the best of 2021 on the Visit Santa Cruz County social pages! Sure, the trials and ups and downs of 2020 didn't magically go away in 2021, but we had some extraordinary moments where nature reminded us that beauty is abundant and waiting to be explored. Take a look at some of our fans' favorite moments from 2021 in Santa Cruz County. Whether it's inspiring images of the coast's unyielding charm, stunning looks at mother nature, or quite simply, a bright spot in the social feed, these posts rose to the top on the Visit Santa Cruz County Instagram, Facebook, and Twitter pages.
2021's Top Posts:
SOARING SIGHTS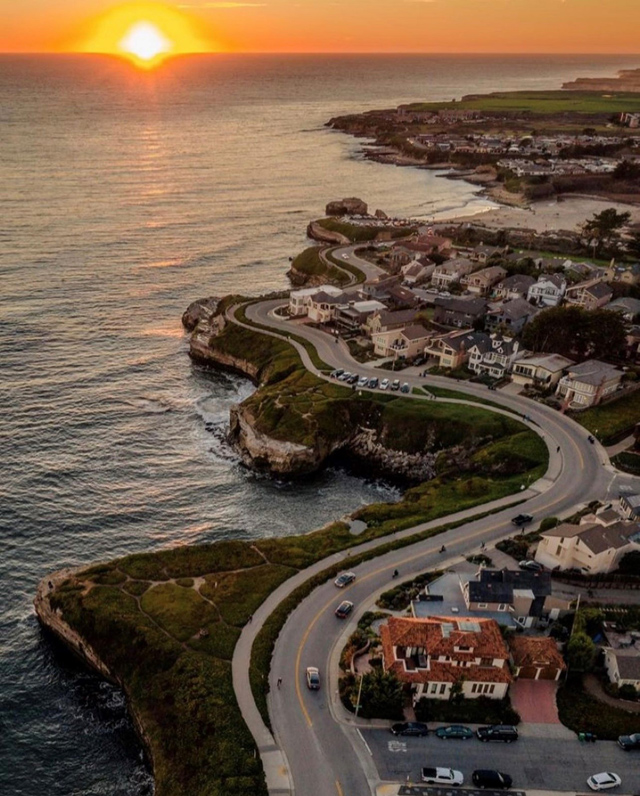 Ben Ingram Visuals captures amazing aerial views (see photo above and below) of the Santa Cruz coast. Both of these shots feature stretches along West Cliff Drive. Be sure to follow his @BenIngramVisuals and @HelloBenIngram Instagram accounts for dreamy views of the county, along with inspiring wedding, engagement, and story-telling photography.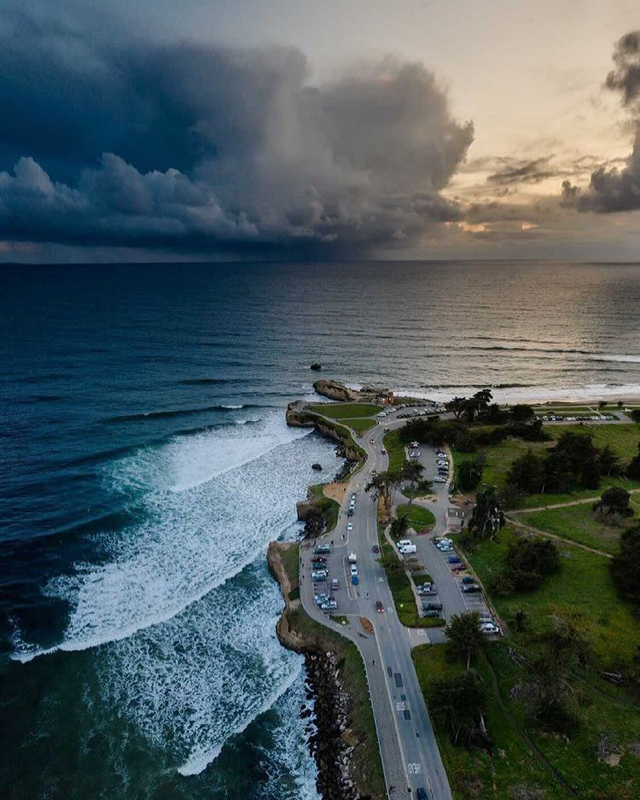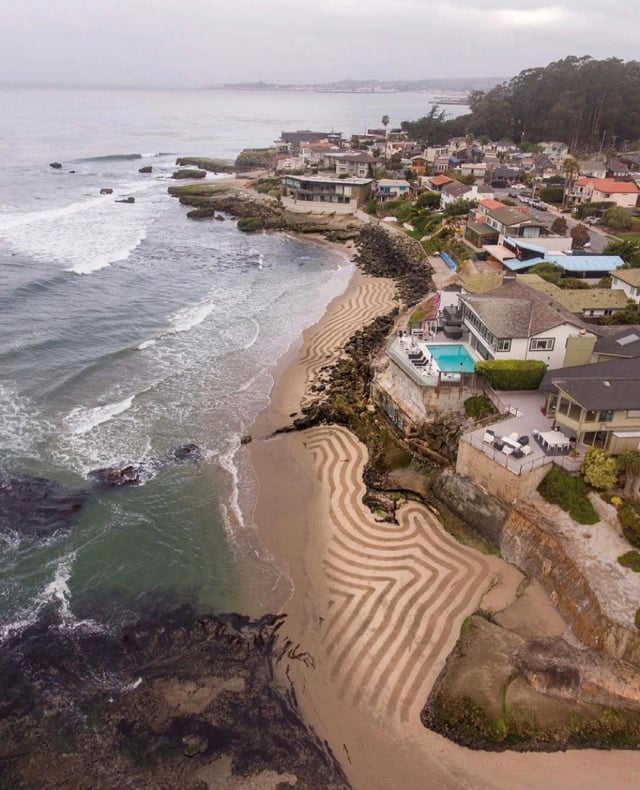 Sand art is often the cherry on top of the gorgeous Santa Cruz County coastline and @Brighton.Aerial is the best to capture the fleeting beauty. Follow the page for some truly amazing aerial peeks of the everchanging coastline.
REDWOOD RESTORE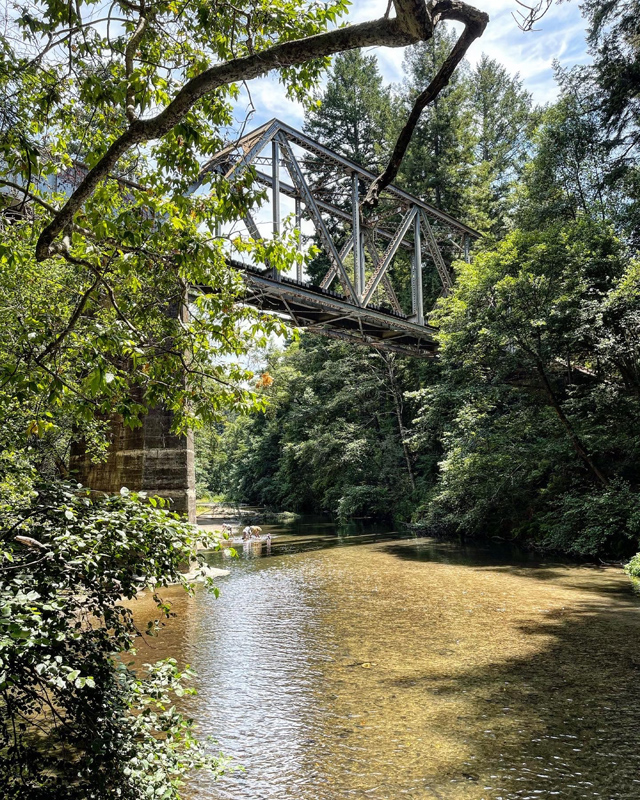 Henry Cowell Redwoods State Park always seems to make our Best of List, but this River Trail photo was a true inspiration for our fans to get out and start exploring! Want to join the fun? Check out our Trail Guide to the River Trail at Henry Cowell for all you need to know to get right here!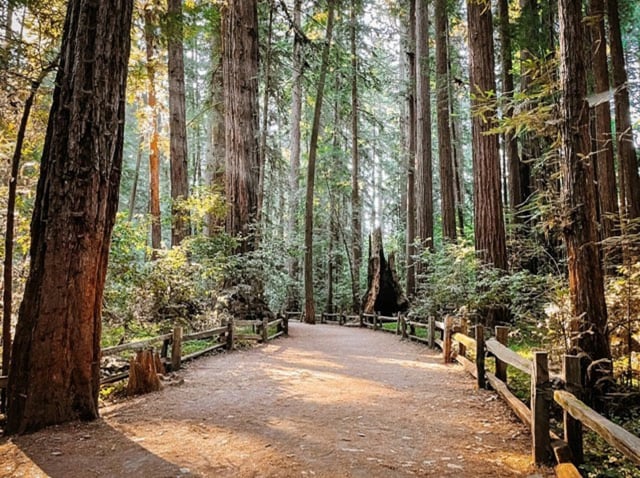 And this Redwood Grove Loop photo by @JennDay77 seemed to transport our fans right on the trail. The sun shining through the redwoods is a view many have experienced and can appreciate in this dreamy capture.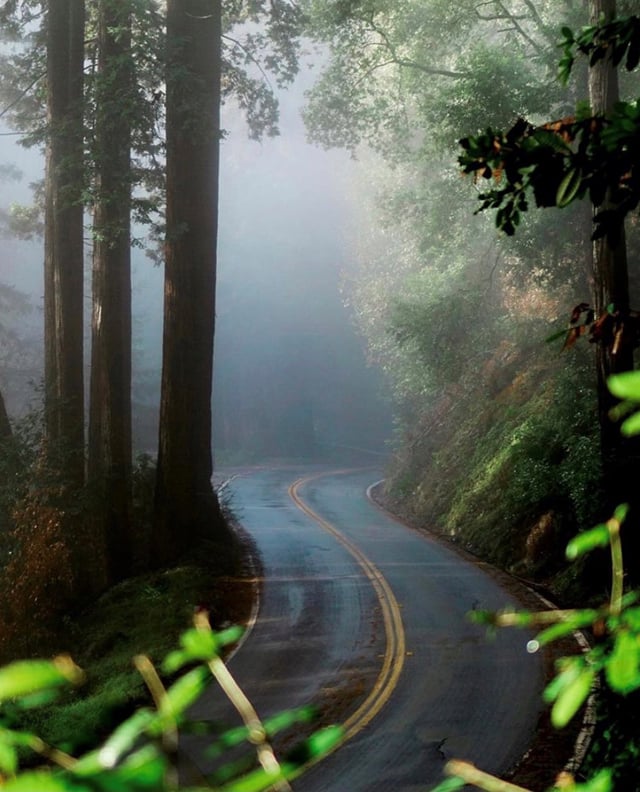 Avid biker and photographer, @dirtdrops, has been capturing unique views from two wheels on every end of the county for years. This Highway 9 view gave our fans a temporary escape to this misty morning in the San Lorenzo Valley.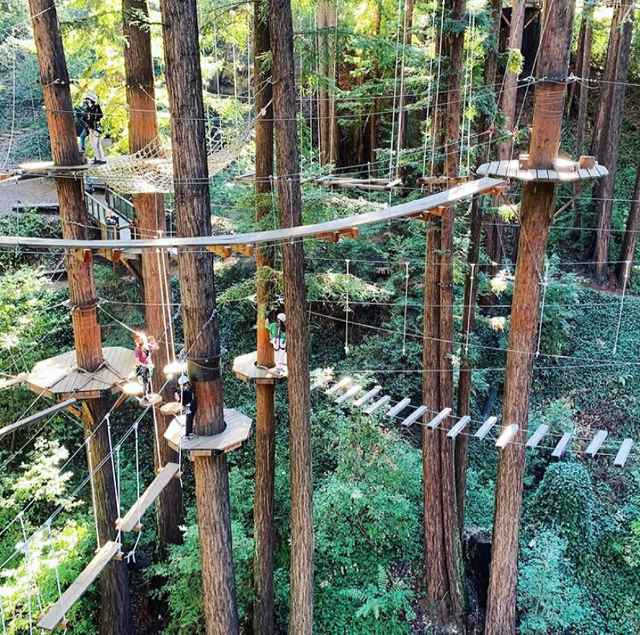 Changing that redwood view perspective! @JeaniMarie shared a recent visit she had to Mount Hermon Adventures and it quickly became a comment tag-fest for our fans to see who was UP for the experience!
PLEASURE POINT PERFECTION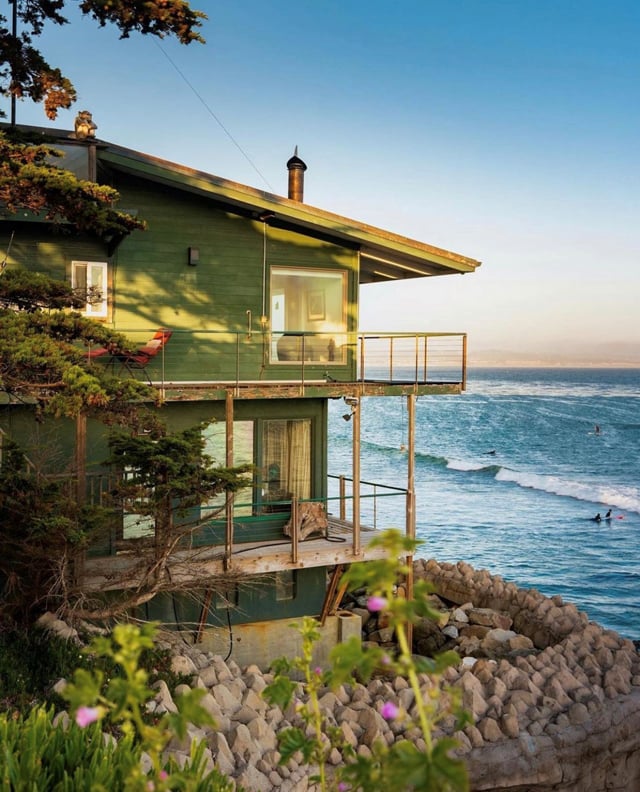 Legendary location… This well documented cliffside retreat in Pleasure Point was home to late surf legend, Jack O'Neill. Locals have said that the home is still in the O'Neill family and many folks have memories of seeing the surf legend himself on the deck watching the waves. @SkylarkAbroad shared this photo that quickly became our, and our fans, new favorite view of this iconic Pleasure Point vista.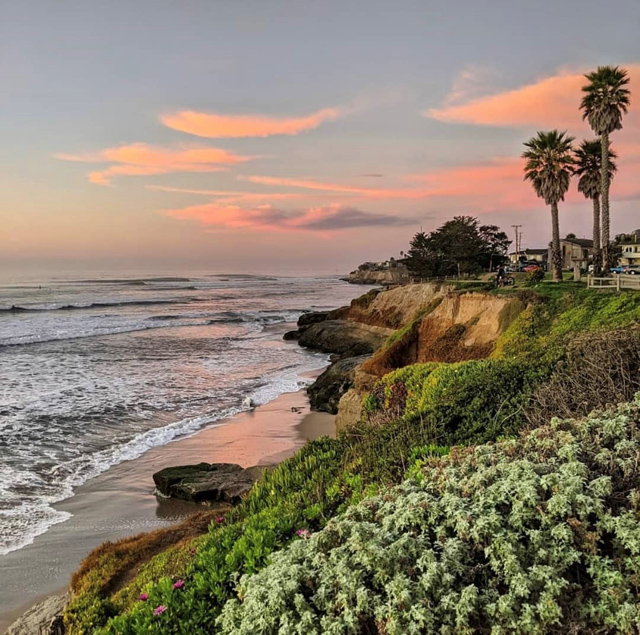 Even a sunrise can give this kind of glow in Pleasure Point! This in-the-moment photo by @jo_jackdaw was just what our fans needed back in February.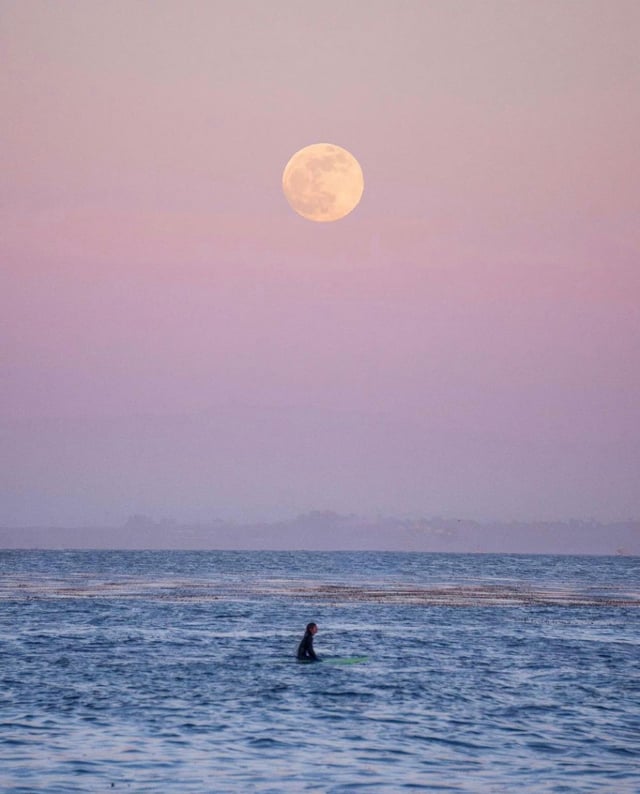 One of our favorite photographers, @somewheresierra, shared a dreamy series of the Super Flower Blood Moon in May of 2021. Be sure to look at our post to see even more stunning shots from this special spring evening in Pleasure Point.
COASTAL PERCH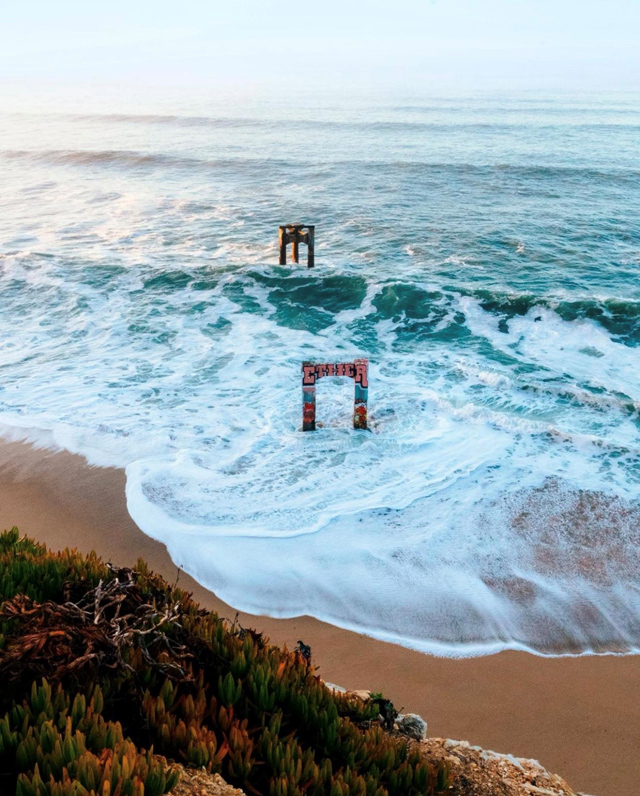 It wouldn't be a Best of List without a moment or two with @momentswithmarcusss! This local photographer shares gorgeous views and good vibes all over town, but this Old Davenport Pier pic was a moment everyone wanted to get lost in.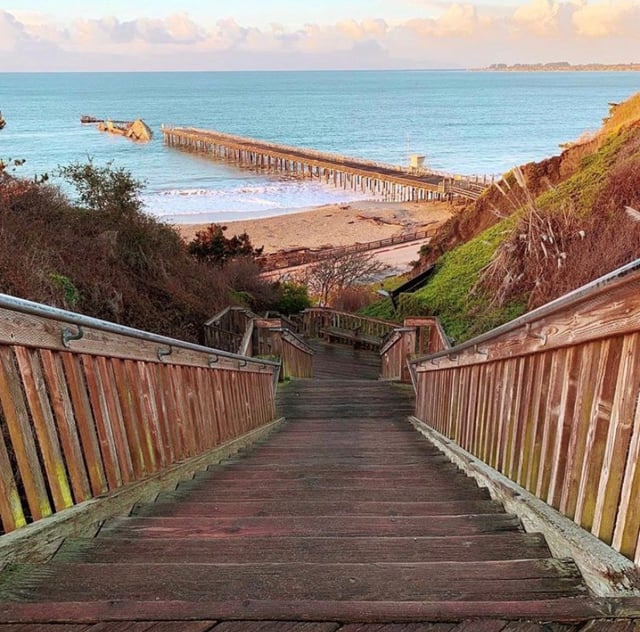 Hello, Seacliff stairs! For many, it's a love/hate with these stairs. Some just love that view from the top, while others think of some grueling self-torture they may have endured with their workouts with a view. Either way, this photo by @kathleenfitz had people loving that view – and possibly sharing a few stories! And if you love a good bright shot in Santa Cruz, follow @kathleenfitz for some pretty color pops around the county!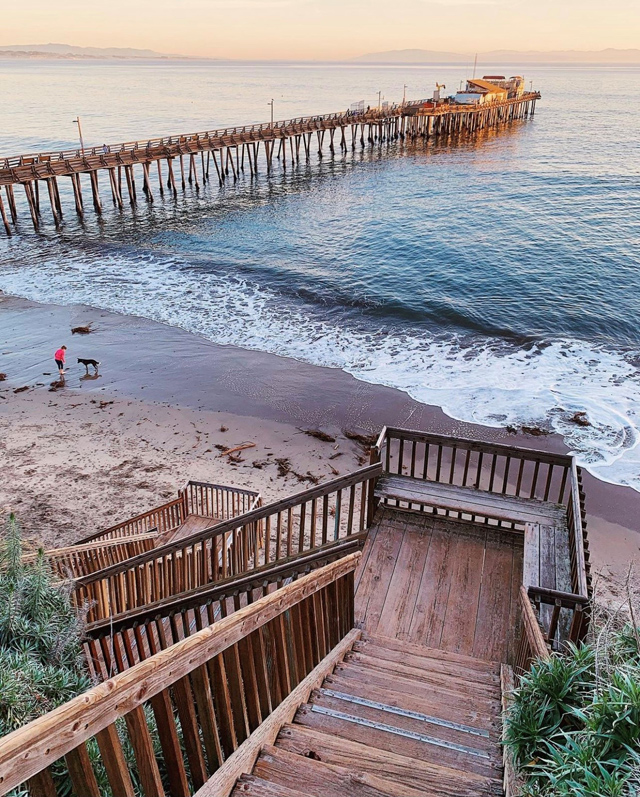 Oh, @SantaCruzBucketList… we could easily have a dedicated Best of List just for you! A MUST follow for visitors and locals alike, this account shares beautiful, unique, and bucket list-worthy spots and outings all over the county! This Capitola Beach shot was a hit for our fans and it's not hard to see why.
WILDLIFE WONDERS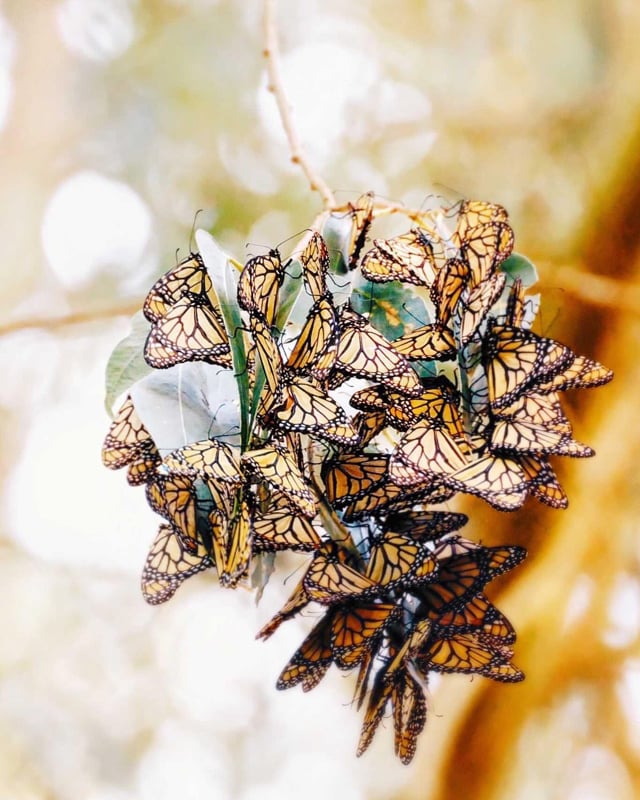 Local photographer and artist, @SeptemberWren is no stranger to the Visit Santa Cruz team. She has had photos grace our Traveler's Guide covers and we've happily and gratefully featured her images on our website and social channels. She did a wonderful job capturing the wintering monarchs at Natural Bridges State Beach this season and gave us a unique look at these mesmerizing creatures. Plan your visit to see the Monarch Butterflies this season!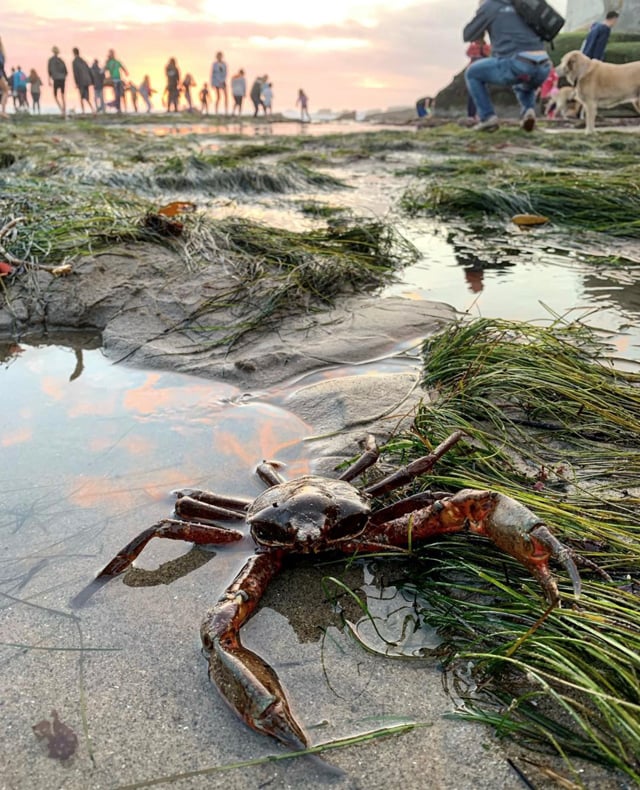 King Tides continue to be a popular topic! This crab posed for the photo at Pleasure Point during low tide and our fans loved to plan their King Tides adventures. Don't miss the January 1-3, 2022 dates! Read this blog for all the info you need, including where to go, when to go, safety tips, and more!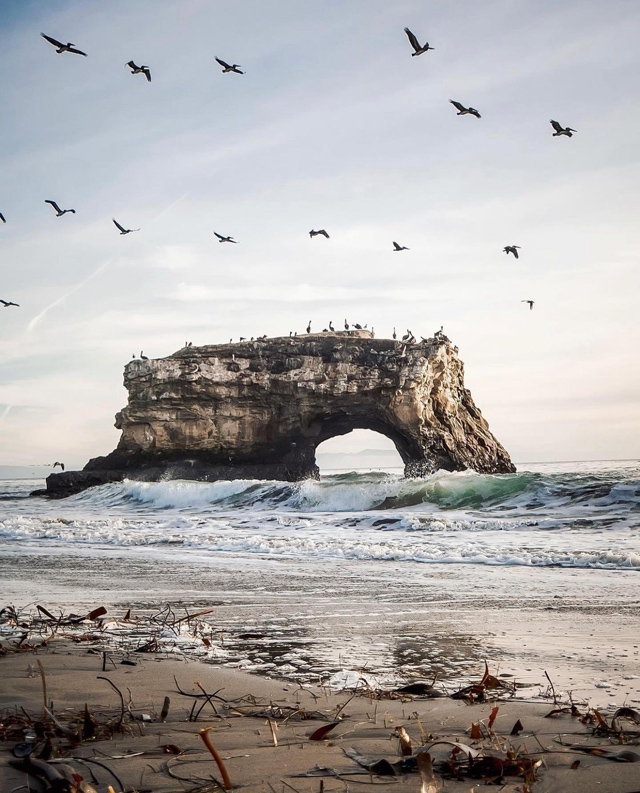 The birds, the iconic spot, the waves – there is a lot to be thankful for in this pic! This photo, by @_jondlc, was the first of ten in our Thanksgiving Day post. Hop over to our Instagram to see all ten here.
PASTEL PALETTE ON THE COAST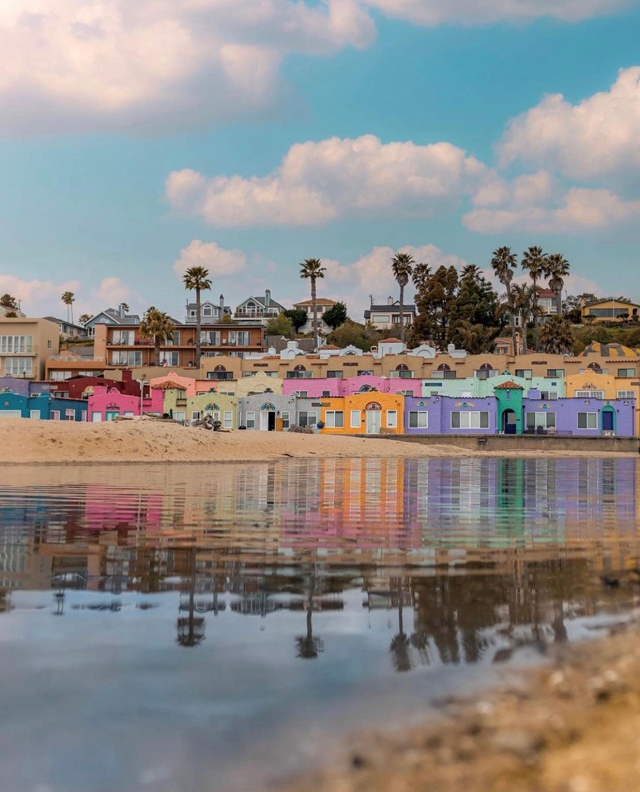 The colorful Venetians in the Capitola Village are both a must-see and hard to miss! This colorful view by @Micah.Diele was a welcome pop of color in our social feed.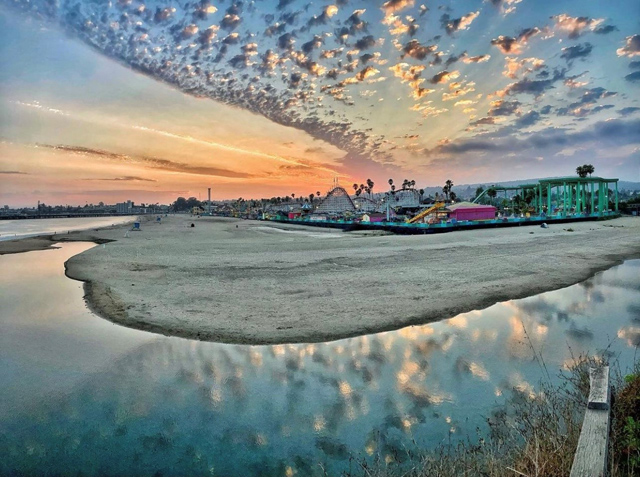 A combination of so many of our favorite things! The coast, the Santa Cruz Beach Boardwalk, palms, a gorgeous sunset with dreamy clouds, and the talented photographer behind the lens, @SummerStar_! Follow Summer for even more fun looks and outings around the county.
We hope you enjoyed this look back at 2021! We want to wish you all a safe, healthy, and FUN New Year! Hope to see in Santa Cruz County in 2022!