Henry Cowell is one of my favorite parks in Santa Cruz County. You get the quintessential redwood experience but you also get sunny sandhill ridges, grasslands (often roamed by deer), the peaceful San Lorenzo River, and the not-so distant sounds of steam train whistles echoing through the forest. It's quite a magical place and anyone who's been there knows just what I'm talking about.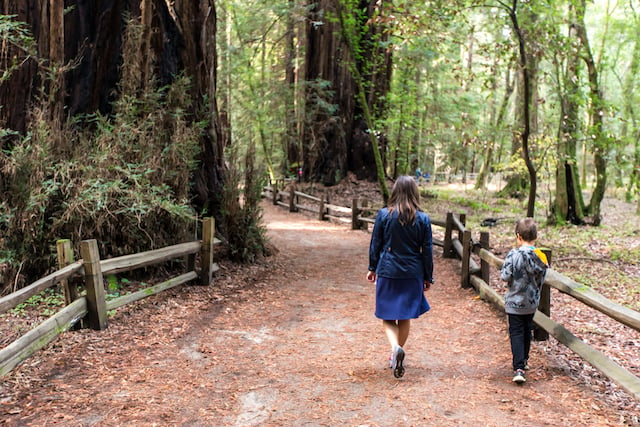 Visitors can enjoy hiking, horseback riding, picnicking, swimming, camping, and fishing on more than 4,650 acres of forested and open land in the Santa Cruz Mountains. I highly recommend first time visitors to experience the Redwood Grove Loop Trail – a mellow .8 mile hike that is stroller and wheelchair accessible and has some seriously impressive old-growth redwoods. There's a ton of history in this park and a whole lot of it can be seen on the loop. For example, there's the John C. Fremont tree – a tree hollowed out by fire that was once used as a resort honeymoon room!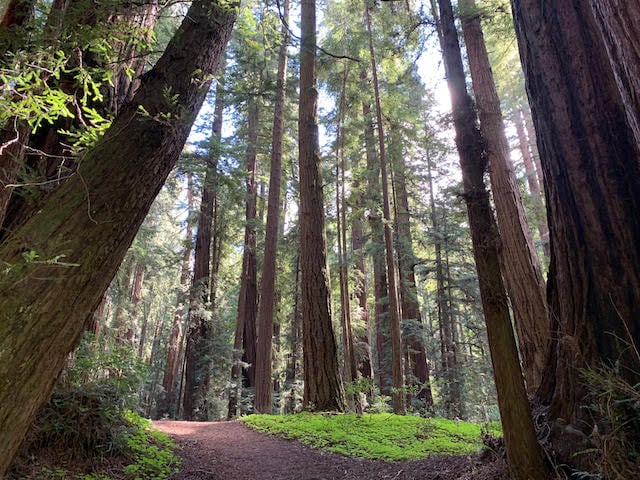 Alright, now that you've got the #1 must see checked off the Henry Cowell experience, it's time for the #2 – The River Trail. No mystery here, the River Trail is a trail that follows along the San Lorenzo River. Sometimes sandy, sometimes dirt and occasional roots, the trail is a mellow hike that has the constant peaceful views and sounds of the river. If you're looking to dip your feet in the water, there are several small rabbit trails that shoot off of the main path down to the water.
Looking to spend a little more time in the water? There's a convenient "beach" spot that is easily accessible if you park in the main entrance area. Ask a park staff member for directions, or try parking near the picnic areas (first right when you enter the park) and look for a little trail path that leads you about 30 feet to the River Trail, once you come upon it, head left and a short walk will take you to this beach area. In the summer, just follow the sounds of kids splashing around and jumping off the rope swing.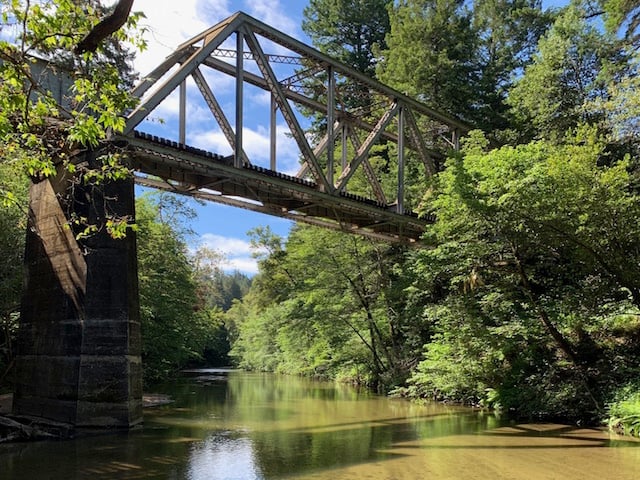 Another great spot to post-up is at the train trestle. Shallow calm waters, lots of room for river walking, and Instagram-worthy views make this a popular stop along the trail.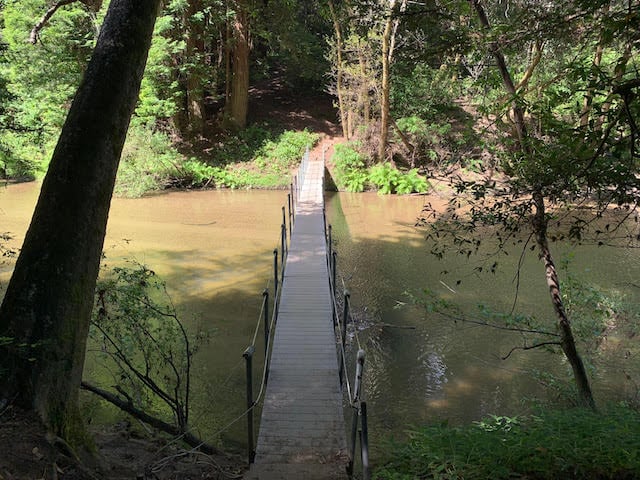 There's even sometimes a cool seasonal bridge that makes it easy to go across if you're looking to stay dry.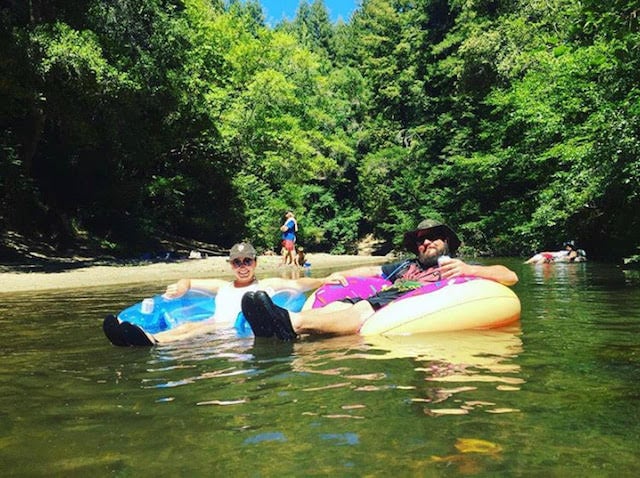 For those hot summer days bring some inner tubes, pack a picnic and lounge on the river. No kids required for a fun day at the river, but if you do have kids, they are going to love skipping rocks, splashing around and searching for fish, crawdads, newts, and bullfrogs (all of which I have found on my adventures). I hope this inspires some river days at Henry Cowell! And as always, remember to pack your trash and help keep our beautiful parks clean!
Updated Spring 2021