California King Tides are coming back to Santa Cruz County, and this season, you have even more opportunities to enjoy these impressive tides! King Tides dates are: December 4 and 5, 2021 and January 1, 2, and 3, 2022! These naturally occurring and predictable events are when the highest and lowest tides hit our shores and create an even more dramatic coastline. At high tide, the powerful waves often crash against seawalls and extend beyond their usual natural borders. The extreme low tides, which have proven particularly popular, expose tide pools rarely seen and allow miles of beach walking and extended exploration.
Take a peek below for more information on timing your visit (yes, timing matters), where to go and what to look for, tide pooling best practices, plus some photos from past King Tide events in Santa Cruz County.
And for those from out of the area, California King Tides is the perfect time to plan a winter getaway in Santa Cruz County! Book your stay and don't miss this extraordinary time of year on the coast!
TIME YOUR VISIT
As we mentioned, timing matters! The best thing to do is consult a tide chart where you are able to see the exact times of the highest and lowest tides. But here's an Insider Tip: at least an hour before and after the listed low and high tide will yield extreme tides worthy of exploration!
For example, for the December 2021 dates, December 4th and 5th have the lowest tides listed at 4:36pm and 5:27pm, but great low tide exploring and endless beach walks can be enjoyed at least an hour (if not two hours) before and after that listed low tide time. And another Insider's Tip: although the most dramatic tides are happening December 4th and 5th, the day before and day after the official King Tides dates will still present extreme tides as well!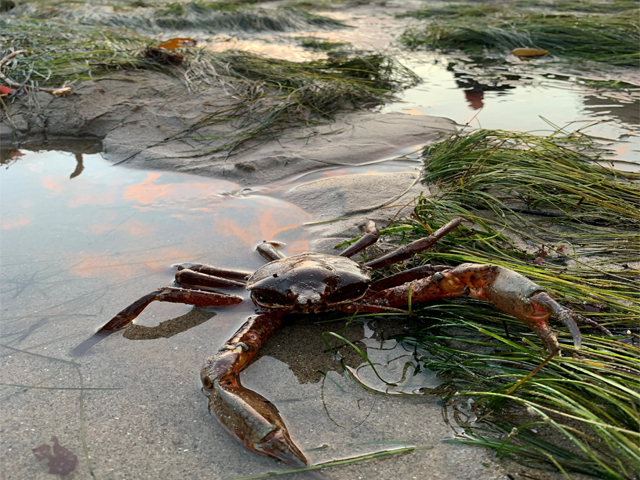 WHERE TO GO AND WHAT TO LOOK FOR
TIDE POOL AT LOW TIDE
Tide pooling is at its best during King Tides. The exceptionally low tides reveal an underwater world of creatures and habitats well worth the find. From the usual sightings like crabs, hermit crabs, mussels, anemones, sea snails, and starfish to the more rare discoveries like urchins, sea cucumbers, nudibranch (look it up if you've never seen one), and octopus, the low tides are a fascinating peek into the Monterey Bay. But please remember to watch your step and leave the creatures alone. We want to protect and preserve this beautiful coastline and the wildlife and ecosystems that call it home.
And don't forget to reference that tide chart and pick one of our suggested beaches on our Tide Pooling Guide. Beaches like Natural Bridges, Davenport Landing, Santa Maria's, West Cliff, and Pleasure Point are all listed.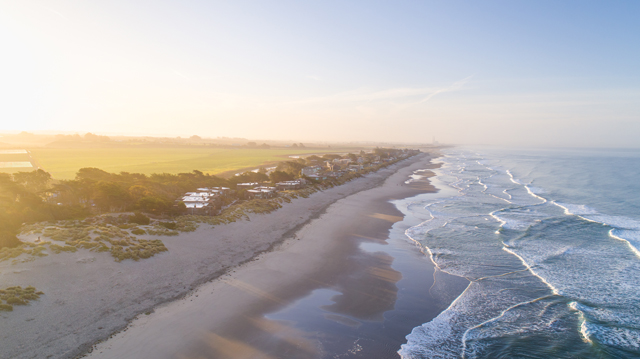 TAKE A WALK ON THE BEACH – A LONG ONE
During the lowest tides, you are able to cover a lot more ground on your beach walk! Many spots that are usually un-walkable become walkable as beach sand is revealed to guide your steps. A few of our favorite long stretches are from Aptos to Capitola, the collection of Live Oak Beaches, and Watsonville beaches to Aptos. And for the little explorers, try the shorter low tide walk from New Brighton State Beach to Capitola Beach.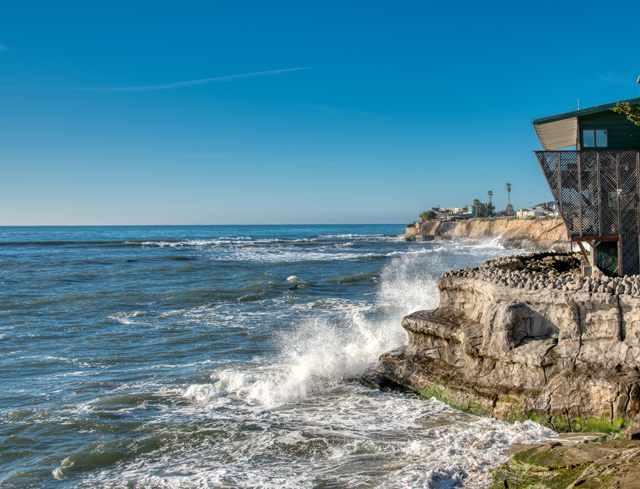 WATCH THE HIGH SURF FROM THE COAST
If you'd rather post up on the coast and watch the impressive high tides, places like West Cliff, Pleasure Point, and Davenport will be excellent spots to view the high surf. But be sure to watch from a safe distance since the waves can reach new levels, and when coupled with a typical winter swell of larger waves, can be dangerous if too close. Remember to never turn your back on the ocean!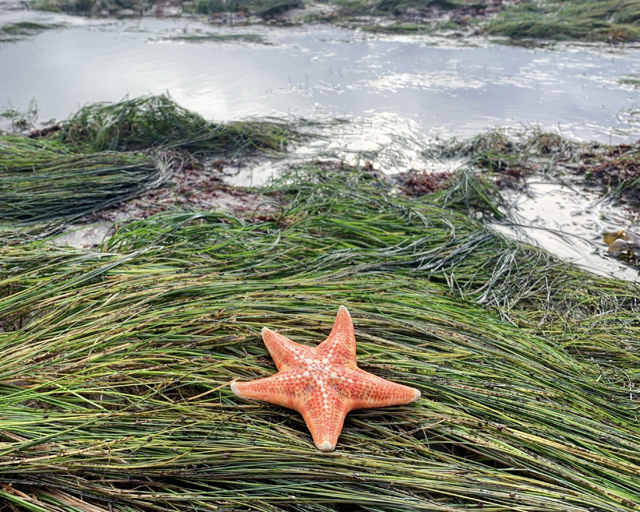 PROTECT AND PRESERVE THE WILDLIFE AND ECOSYSTEM: BEST TIDE POOLING PRACTICES
Please remember to watch where you step and tread lightly on this delicate and beautiful ecosystem. Please leave creatures alone and only take photos of your King Tide experiences. Help us protect and preserve this beautiful coast so everyone can enjoy for years to come!
SHARE YOUR #SCKINGTIDES ON SOCIAL
We would love to see your Santa Cruz County photos during #SCKingTides! Tag @VisitSantaCruz on social and use the #KingTides and #SCKingTides hashtags. And for those high tides, consider uploading your photos to the California King Tides Project who help people visualize future sea level by observing the highest high tides of today. The shoreline photos during King Tides create a record of the changes to our coast from sea level rise.
PREVIOUS KING TIDES IN SANTA CRUZ COUNTY
Here are a few more photos from recent California King Tides at Pleasure Point. Enjoy the photos and don't miss this season's King Tides!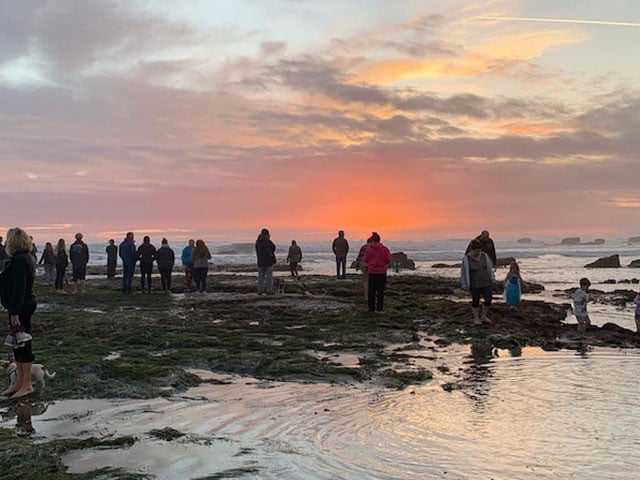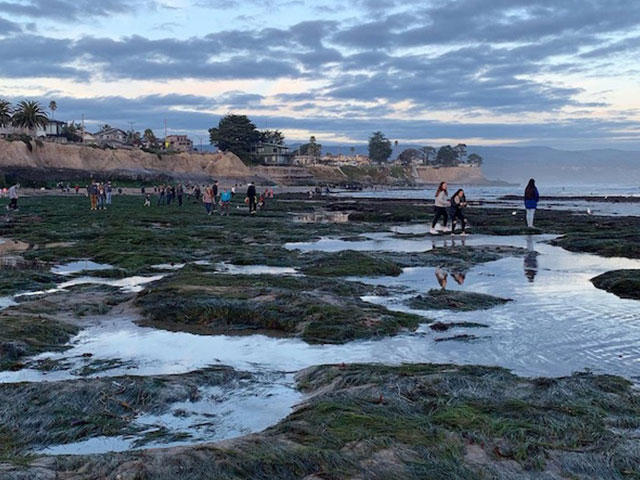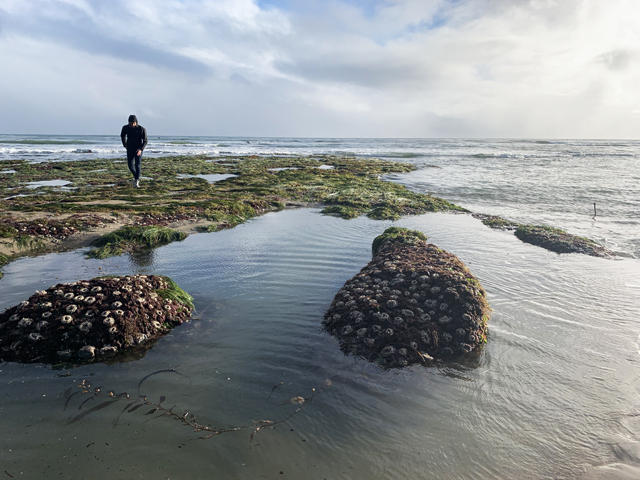 Updated November 2021