From the seashores to the redwoods and everything in between, there are a million reasons for planners to favor Santa Cruz County for their next company gathering. Here are some of our favorites!
1. Beaches & Surfing
Santa Cruz is the birthplace of mainland surfing in the United States and was brought to the area in 1885 when three Hawaiian princes rode the waves here on boards crafted from redwood trees. Today, our famous surf breaks draw surfers and land lovers alike from all around the world. Take a break from your meeting and smell the fresh air at the world-renowned surf spot, Steamer Lane, or join in a group surfing lesson at Cowell's Beach; you'll feel rejuvenated!
2. The Redwoods
Santa Cruz County is home to the largest number of state parks and beaches than any other county in California – 14 in all – including Henry Cowell State Park which is known for its rich history and lush, towering redwoods native to the land. Your attendees will never be far from an opportunity to unwind in the great outdoors and marvel at these majestic giants. Need some hiking inspiration? Check out the Top 5 Hikes in Santa Cruz County.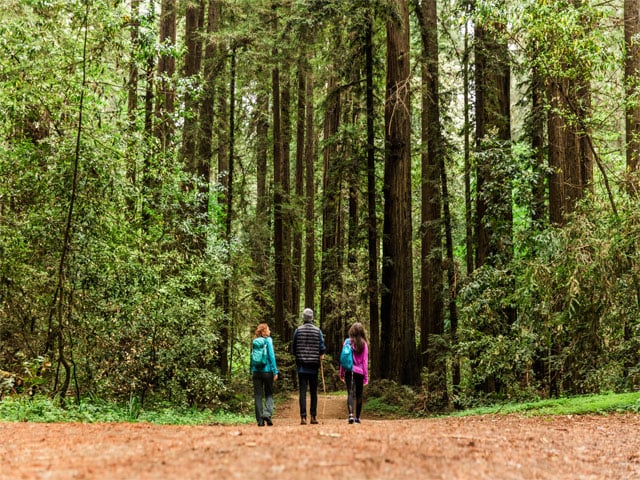 3. The Freshest Seafood
Santa Cruz is right on the coast, so our seafood is as fresh as it gets—and we don't stop there! Many local restaurants partner with the Monterey Bay Aquarium Seafood Watch program, which means the restaurants are committed to sourcing only environmentally responsible seafood.
4. Sunshine! Sunshine! Sunshine!
The sun shines in Santa Cruz County at least 300 days a year. This means your meeting is bound to get some well-deserved Vitamin D no matter what time of year you're planning to host. With summer temperatures in the mid-70s and winter temps lingering around the low-60s, you can advise your attendees to leave their parkas at home.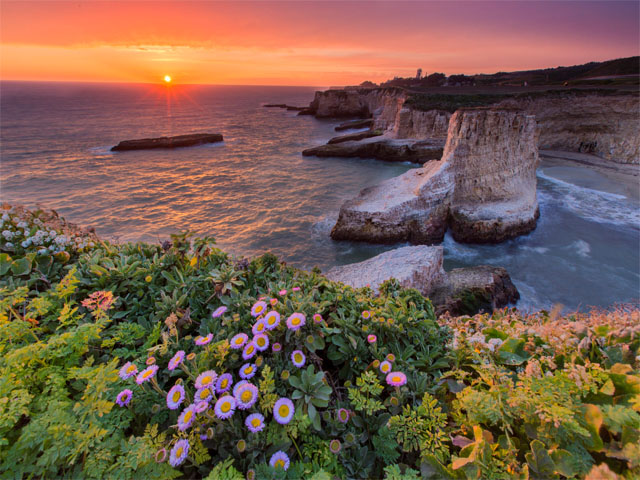 5. VSCC's Meeting Planner Guide
We've created our digital Meetings and Event Guide to make planning your next event in Santa Cruz County the easiest it's ever been. Flip through to get ideas and inspiration for venues, services, and teambuilding activities. With our digital Meetings and Event Guide, you'll have all the information you need for a successful event right at your fingertips.