We've all heard it before, spending time outside in nature does wonders for our health, both mental and physical. But for a meeting, that mental and physical outdoor "oomph" can be the detail that takes a meeting from "blah" to "aahhhhh…" Take a look at a few Santa Cruz County microclimates that are the perfect environment for your next meeting.
Benefits of a Redwood Retreat
Many of our Santa Cruz County conference venues call the Santa Cruz Mountains home for their picturesque backdrop. Not only is our forest full of old growth redwood trees beautiful to look at, but it has also been shown that time spent in a forest can boost your immune system, lower blood pressure, reduce stress, and increase energy levels (all of which we think are vital to a successful meeting). So for your next event, consider making it a forest function at the Inn at Pasatiempo, Chaminade Resort & Spa, Hilton Santa Cruz – Scotts Valley, or Four Points Scotts Valley!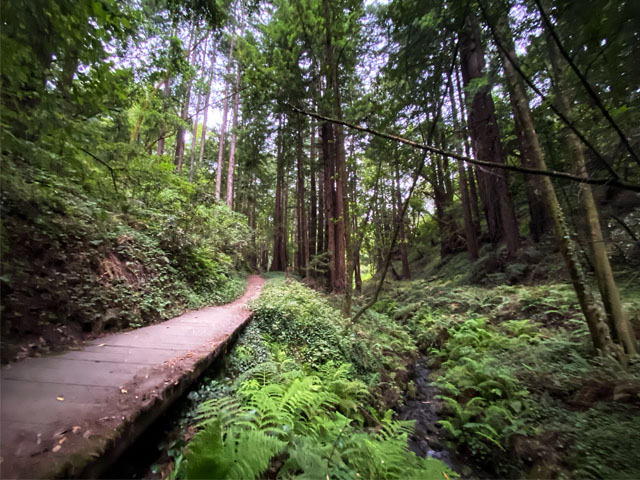 Benefits of a Downtown Soiree
One lesser-known location we hear about having health benefits is a downtown scene. But here in Santa Cruz County we count on our downtown area to invigorate attendees and inspire creativity. Whether it is live music on the street, cutting edge eateries, or dancing at our Santa Cruz Museum of Art and History, there's something new around every corner to jump start conversations and leave you feeling inspired. Conference venues like Hotel Paradox and Hyatt Place are within walking distance of our downtown hub, making them perfect locations for post-meeting entertainment and fun.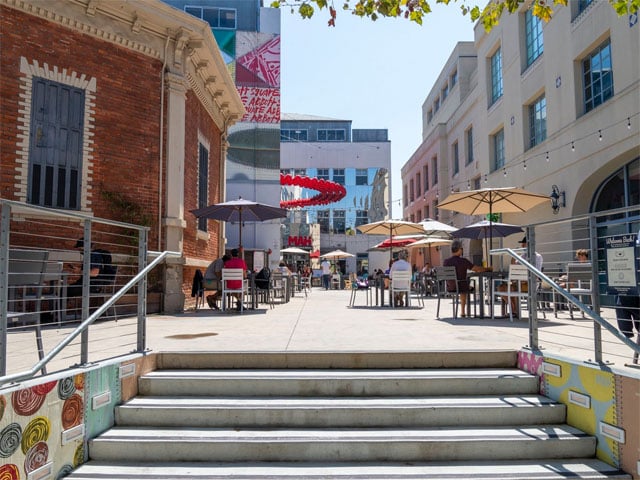 Benefits of an Ocean Occasion
You know that feeling of the sand between your toes and waves crashing at your feet? It turns out the ocean offers more than just pretty views and feel-good vibes. The bestselling book, Blue Mind: The surprising science that shows how being near, in, on, or under water can make you happier, healthier, more connected, and better at what you do, by marine biologist Wallace J. Nichols, "focuses on the proven scientific evidence that being close to bodies of water promotes mental health and happiness." A walk on the beach is the perfect way for attendees to stretch their legs, clear the mind, and refresh after a long day of meetings. Hosting your conference at an oceanfront venue like Seascape Beach Resort, Pajaro Dunes Resort, or the Dream Inn Santa Cruz will ensure that your attendees will start each morning relaxed and ready to go.