While the pandemic continues to morph and hotels and meeting venues review and assess the feasibility of each event, Santa Cruz area hotel directors of sales are tasked with adapting plans to ensure the health and safety of meeting attendees while putting meeting planners at ease.
Prior to the pandemic, business travel generated over $334 billion in direct spending nationally, according to the U.S. Travel Association.
Santa Cruz's place as a small to mid-size meetings market compared with gateway destinations may prove to be its strongest asset in a post-pandemic world. Paired with a multitude of outdoor teambuilding, leadership, and post-conference activities, this fresh-air destination with 29 miles of coastline, old-growth redwood forests, boutique wineries, and unique settings can offer meeting attendees one-of-a-kind signature Santa Cruz experiences.
Let's check in with some local hotels and see what they forecast for the future of meetings in Santa Cruz County. Hear firsthand from the Directors of Sales and Marketing Dan Smart with the Dream Inn Santa Cruz, Connie Hagston from the Chaminade Resort & Spa, Jacob Youngblood, Area Director of Sales with the Hilton Santa Cruz/Scotts Valley and the Hotel Paradox, and Anastasia Leptich at the Seascape Beach Resort, whose local perspectives provide insight as to what meeting planners can expect to see in the near future.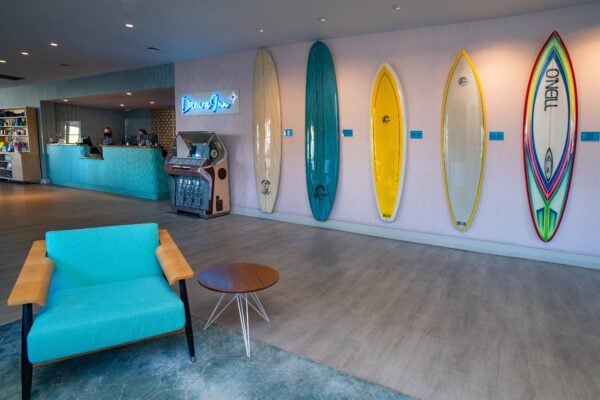 What Are You Seeing from Meeting Planners?
"What we are seeing, is conference planners and hotels are more experienced with COVID mandates and precautions. As we have seen over the past two years, a spike in COVID rates does not last six months; it's a shorter time frame. That said, planners are now willing to book a conference three to six months out as we can see things will be more normal. Dream Inn never closed during the pandemic and was the first to implement all the OSHA and CDC guidelines. Many of our clients are requiring vaccination or having a team onsite to test all attendees," Dan said.
"Clients have been mostly positive about the mandates, and many have chosen to have onsite testing for their meetings, which they have arranged on their own," said Connie. "The mandates have caused meetings and events to confirm very short term to prevent and protect them from having to cancel the meetings when/if the mandates change again."
"While events continue to ramp up, we've been spending more time focused on community and partner events. If the past 22 months have reminded us of anything, it's just how important community support is. Smaller corporate meetings and social events continue to dominate the landscape for now at the Hilton, we are anticipating a return to larger functions as hopefully the pandemic yields way to normalcy, stated Jacob.
Changes
"The Dream Inn has made many changes, but the biggest we've made are training our staff and working with our guests on how they can keep themselves as safe as possible and provide all the equipment needed to do so. Though Dream Inn was already surgically clean, we have truly learned the value of keeping it that way."
"I believe Chaminade will continue to have masks available for guests that want them, provide hand sanitizer stations throughout the hotel, maintain the new air purifiers that were put in all the meeting rooms and pre-package the coffee break foods for convenience," Connie said.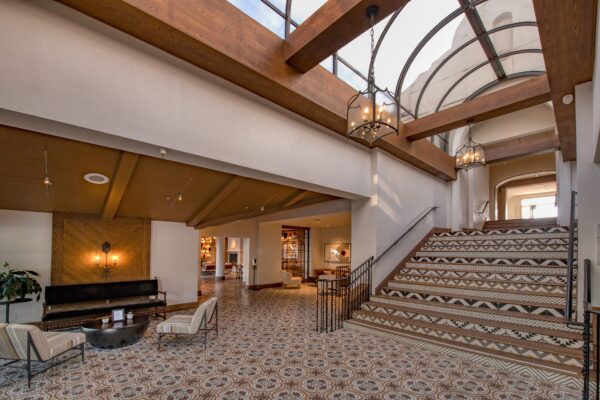 On Future Meetings
"More groups are adding a virtual component for those individuals that could not, for a variety of reasons, attend onsite. And of course, we've seen more need to have as much of the meeting content outdoors, especially meals. We are fortunate to have multiple large patio spaces to accommodate this," said Connie.
"We'll continue to maintain our elevated cleaning and sanitizing standards beyond the pandemic and enforce the mask mandate among team members," said Anastasia.
The New and Different
"As we work with many new planners going into 2022, we're sharing an emphasis on outdoor activities and the opportunity to bring teams together, after being virtual for so long. Much of the feedback we're receiving is that people are eager to spend time together in person, but need guidance on safety precautions, so that the experience can be positive for all attendees," said Jacob. "To that end, Marriott and Hilton have provided tremendous and ongoing support for a variety of ways to host successful and safe events both indoors and out." "Chaminade is expanding our onsite outdoor team building activities including the brand-new disc golf course that was just completed on property. This is a nice addition to the ropes course that we also have on property. More groups are choosing to keep their activities onsite versus going offsite locally for team building and dining."
"We are offering hybrid meeting options now, which is new for us and something that we are seeing an interest in from meeting planners," said Anastasia of the Seascape Beach Resort.
"Dream Inn now offers catered beach events for our clients. We also offer the best of local Santa Cruz team building activities on the beach and on the water. Meeting planners are looking for outdoor venues and options to help foster creativity and safety. Dream Inn provides the best options with our ocean front location, outdoor pool deck and patio."
Staying Flexible
"At the Seascape Beach Resort, we have enhanced our relationship with clients and have expanded the meeting planning experience to be much more collaborative than it had been in the past," said Anastasia. "Clients with special requests or needs have become more common."
"We haven't changed our cancellation policy though we have offered various rebooking clauses for groups meeting in the first quarter of the year if it was needed," Connie stated.
"There is one thing we are certain of: we are in post-pandemic times and need to pivot every day. We follow the county mandates closely and adhere to them every time they change. We have a very favorable cancellation policy," Dan said.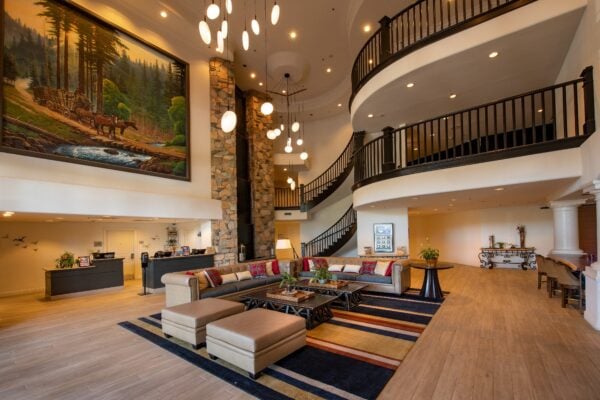 Challenges Ahead
"Travel is still recovering from pre-pandemic levels. Our greatest challenge is also our greatest opportunity, which is to educate our staff and guests, on the safe manner in which return to travel and meetings can be accomplished in our current and ever-changing environment," said Jacob.
"Staffing in general has always been a bit of a challenge in a college community. We made it work during the peak of the pandemic, and strive to offer our associates everything they need to be successful and stay with us," said Dan. "The primary challenges we are still facing are the ever changing State and local Covid Mandates. Masks on, Masks off. This gets challenging when leisure and business meeting clients are trying to book a safe location."
A Bright Future
"Santa Cruz is Silicon Valley's beach and resort getaway. As a beach front hotel on West Cliff Drive, we look forward to the many marathons and triathlons that take place in our community which bring together thousands of visitors and locals. We also look forward to welcoming Bay Area companies as they start to plan their offsite meetings in 2022," said Dan.
"The first quarter of 2022 is very busy for Chaminade! We know there is pent up demand and expect to have a very busy 2022 for both group segment as well as social business. Weddings for 2022 are well ahead of pace from all previous years."
"We are bullish on 2022 and beyond for the travel industry," said Jacob. "We all crave personal interaction on different levels. I believe each of us will continue to make our best effort to keep one another safe, while new developments continue to surface on how we can make safe decisions on gathering."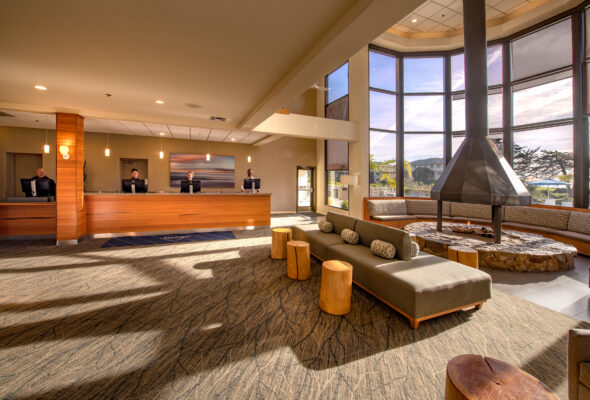 Final Thoughts
"We are lucky to live and work in the community of Santa Cruz. We offer state parks, beaches, and the best of dining and outdoor activities. We are honored to be a partner and have a visitor organization as good as Visit Santa Cruz County. They lead the way for all the hospitality and tourism sectors as we navigate this uncertain time," Dan said.
"The continued support of our community is the reason our doors are still open at the Hilton Santa Cruz and at the Hotel Paradox," said Jacob. "Thank you to everyone who helped make sure our employees were able to support their families. Our hotels are not comprised of employees, we are a family who will always do everything to protect our community and one another."
By Christina Glynn