Both seasoned travelers and those new to overseas travel to the U.S. can benefit from these insider tips when visiting Santa Cruz County. Described as encapsulating just about everything California has to offer – all in one place – Santa Cruz County's laid-back west coast vibe is what attracts visitors year-round. Aside from the relaxed culture here, there are a few tips foreign visitors should know when planning their trip to "Surf City" Santa Cruz:
Located along the Central Coast, Santa Cruz County, California is approximately 60 miles/96 km south of San Francisco and 349 miles/562 km north of Los Angeles. Many visitors choose to take scenic Highway 1 along the California coastline to Santa Cruz, or Highway 17 through the Santa Cruz Mountains. Visitors can also choose to fly into San Francisco International Airport or Mineta/San Jose International Airport – which is an easy 30 miles/48 km northeast of Santa Cruz.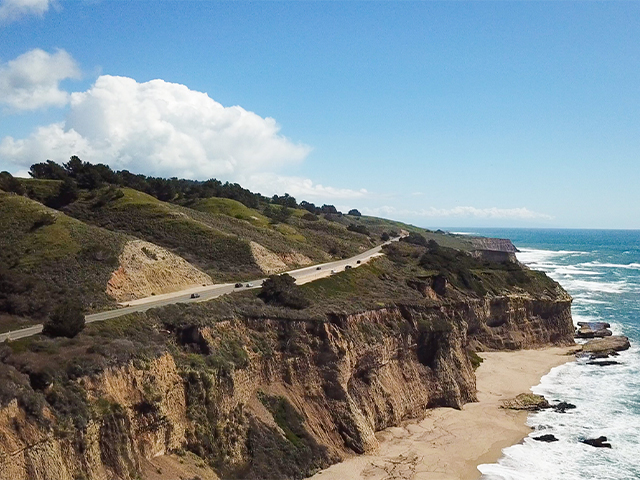 County Orientation
Santa Cruz County is California's second-smallest county, with San Francisco taking first place. However, diversity here is key: there are a multitude of settings, climates, habitats, and experiences for the long-haul traveler to enjoy. Santa Cruz County is the northern-most town on the Central Coast of California at the southern end of the San Francisco Bay Region. Many local visitors travel here from California's capitol Sacramento, San Francisco, and the Central Valley.
This map and sampling of the destinations around the county will help orient you!
Weather
Santa Cruz County enjoys a Mediterranean climate. Warm sunny days turn into cool foggy nights, making the region perfect for agriculture and wine grapes. Seasonally, the fog may burn off later in the morning or roll in earlier in the evening. Additionally, a variety of microclimates makes some parts of the county feel warmer than others. Dressing like a local means wearing layers of clothing during chillier months: a long-sleeved shirt with a sweatshirt and a light jacket should ensure that you can adjust your wardrobe as the weather changes. Sunglasses, a hat, and comfortable shoes if you're planning to do some exploring are also a good idea. Of course, Santa Cruz County receives over 300 days of sunshine a year so pack some sunscreen in your bag and you'll be good to go!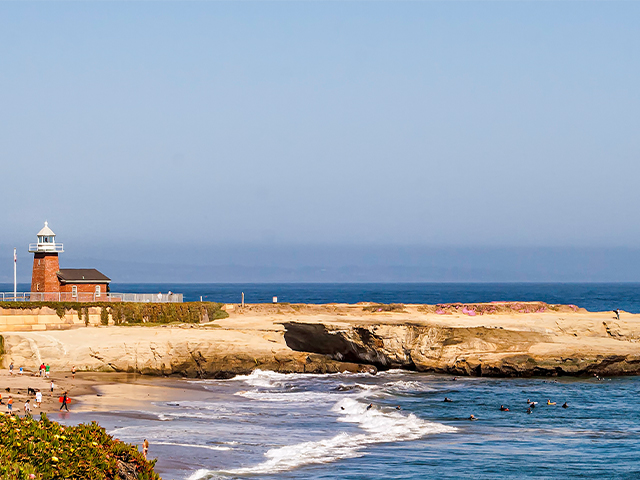 Tipping
If you're eating out at a casual restaurant or a café with self-service, tipping isn't necessary – although many eateries provide a tip jar at the counter. Your change (round up to the nearest dollar) is generally the norm. At restaurants where you have a dedicated waiter, you are expected to tip. A 15 percent tip is standard, but 18 – 20 percent of the total bill is a good rule of thumb. If you're just sitting down with your drink after ordering it and there's no table service (such as at a coffee house), tipping is not necessary but a contribution to the tip jar is appreciated!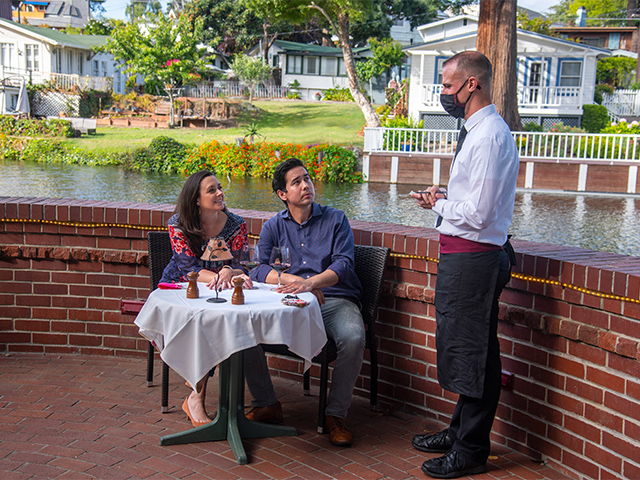 Practice Stewardship
In Santa Cruz County, every day is Earth Day! Beaches, parks, forests, and other beautiful spots are a tremendous source of pride for locals. Remember to pack your trash, obey local ordinances, and respect your surroundings to help keep our region beautiful!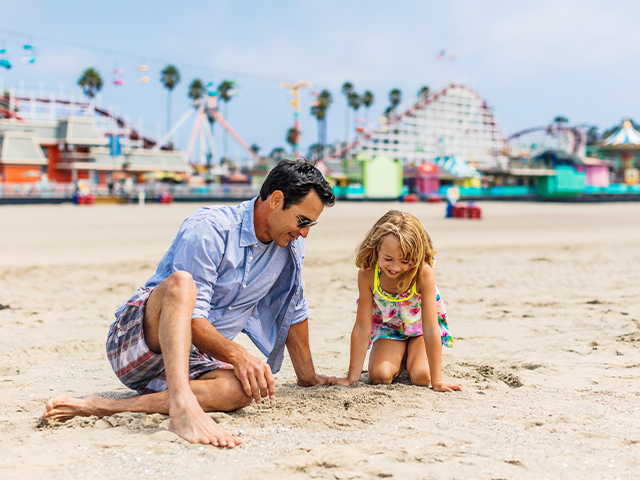 Sleeping and Eating
Hotel guests should be conscious of their energy use and turn off lights when leaving their room for the day. This small but important practice will help conserve energy and is part of a larger sense of awareness about efforts practiced by Californians statewide.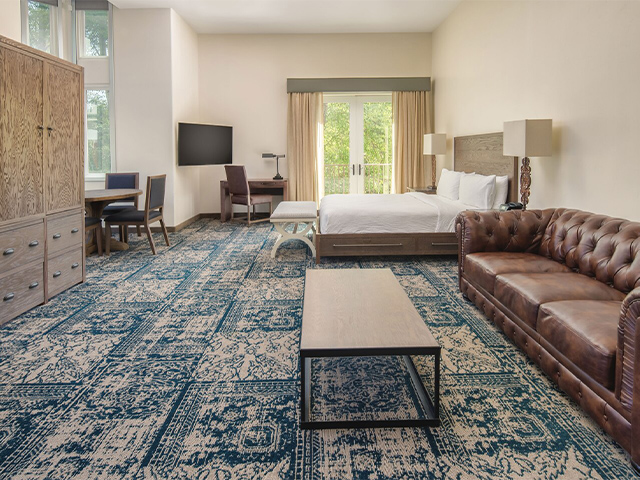 When in restaurants, you may need to ask for drinking water due to the drought in California. Be sure to take only what you need to conserve this precious resource.
The Santa Cruz County Culture
Whether you want to eat like a local, browse fresh produce, Santa Cruz-grown flowers, and other locally-made treats at a weekly farmer's market, or find the best hiking trails and "hidden gems" only Santa Cruz-area folks are aware of, you'll find nothing but a welcoming atmosphere from friendly locals. Around town, visitors blend effortlessly with locals. Some visitors are surprised at how friendly Santa Cruzans are. So when in doubt, say "Hi!" and you'll be greeted in kind.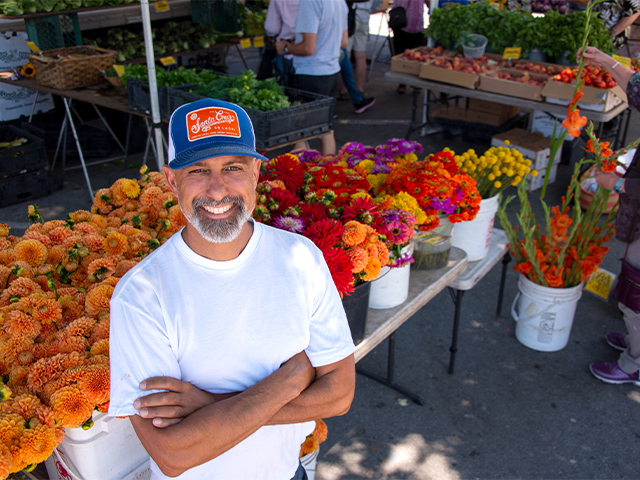 Health and Hygiene
Feeling ill? Stay home, recover, and reschedule your visit to Santa Cruz. We are looking forward to hosting your visit but we want to keep both you, and our community safe.
As of September 29, 2021, face masks are no longer mandated indoors, but "this does not impact face-covering requirements issued by the State of California including for unvaccinated individuals, school districts, businesses, venues or organizations requiring face coverings by policy," says Santa Cruz County Health officials. "Residents are asked to continue respecting these requirements by carrying a face covering with them at all times while in public." For more information, please read this article.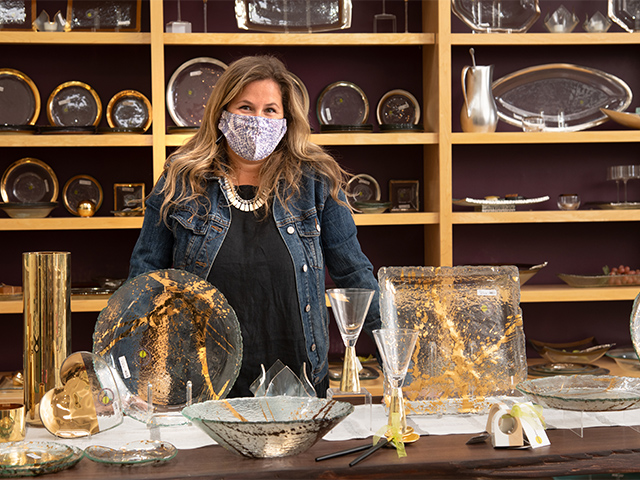 Be mindful that many businesses are adding additional safety measures to protect their staff and customers. When visiting a business or point of interest, please comply with their specific safety guidelines. Examples may include but are not limited to the use of hand sanitizer before entry, mask requirements, and capacity limits for guests or customers admitted.
Read here for more information.
Get in Tune!
Ready to start packing? Get in the Santa Cruz spirit with this recommended playlist and follow these local Instagrammers before your arrival to get a flavor of the area.
We'll see you soon!