Though we're never quite ready to bid adieu to summer, we're always eager to welcome fall. The magical season sees life's pace begin to slow, the air turn crisp, and sunlight bathe everything in golden hues. We love scouring pumpkin patches for the perfect jack-o-lantern, and watching masked, pint-sized ghouls wander streets with trick-or-treat bags held wide open. A noticeable uptick in baked goods doesn't hurt either. Below we share some ideas for how to celebrate autumn in Santa Cruz County with plenty of frights, food, and fall color to last the season.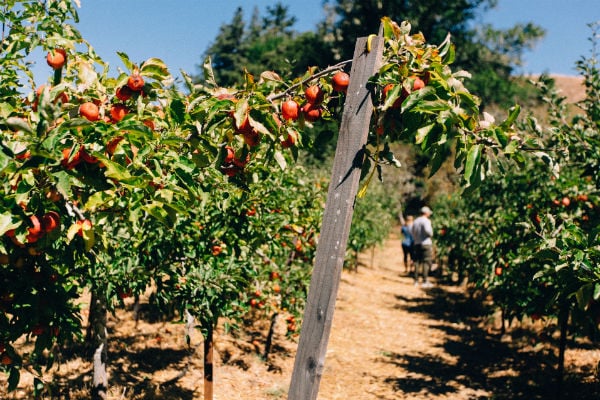 Go Apple-Picking
After you've polished off an apple dumpling à la mode at Gizdich, wander their atmospheric orchards and fill a bag with fruit for your own holiday confections. At Luz Del Valle in Corralitos, you can pick Macintosh, Red Delicious, Fuji, Gala, Newton Pippins, and more, thanks to a dizzying variety of apples dotting their countryside orchard. And although their apples are ripe for the u-pick-pickings, they also serve some distinguished local favorites. Their apples help create the tasty Martinelli's apple juices and sparking ciders as well as 21+ hard ciders from Santa Cruz Cider Company. For more u-pick spots, check out the Country Crossroads Map, a map of direct-sell farms in Santa Cruz County.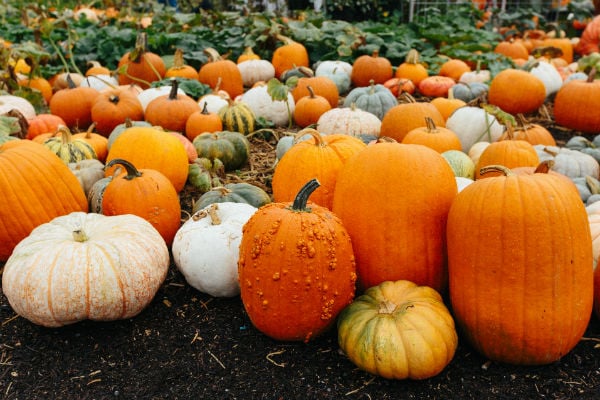 Visit a Pumpkin Patch
Throughout fall, many of the county's scenic farms are transformed into idyllic pumpkin patches that would feel right at home in a Peanuts cartoon. In addition to the perfect carving pumpkin for your holiday display, you can navigate a winding 5-acre corn maze at Rodoni Farms (opens September 25, 2021), enjoy organic pumpkin pies at Swanton Berry Farm, and score flowers and honey harvested onsite at Post Street Farm.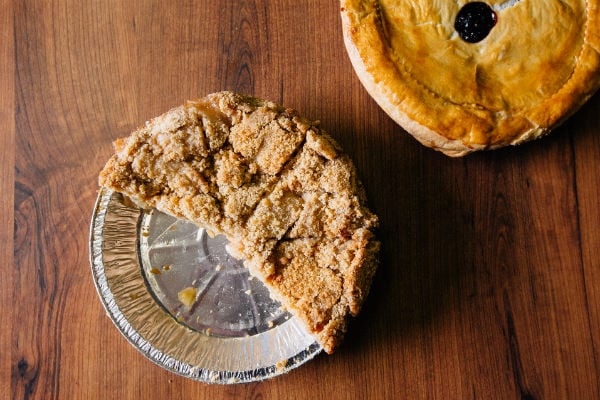 Enjoy Fall Treats
While everyone is poking fun at Pumpkin Spice Everything, we're secretly stuffing our faces with pumpkin cheesecake from The Buttery, pumpkin ice cream from Mission Hill Creamery, and the secret, off-menu Pumpkin Spice Latte at Whale City Bakery. Cookies are more fun in fall when you can nibble iced pumpkin and autumn leaf cookies from Gayle's Bakery. And lest we forget, fall is the official kick-off to pie season. We get our fix with the overstuffed apple pies from the aromatic bake shop at Gizdich Ranch. For more seasonal goodies, check out our guide on where to cozy up with the best fall treats.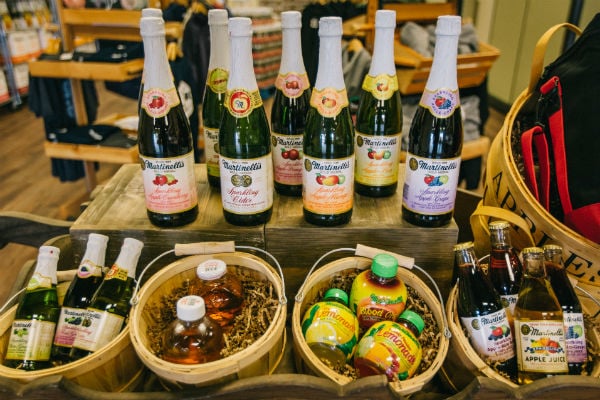 Drink Local Cider
You've likely swirled our wine and brought home growlers of our beer, but have you explored our flourishing cider scene? Santa Cruz County was once one of the nation's largest apple growers, and cider producers such as Tanuki, Santa Cruz Cider Company, and Everett Farms are honoring that legacy with small-batch ciders produced in a variety of styles. Kids can share in the fun with sparkling, alcohol-free ciders from Martinelli's, the original cider experts that have encouraged folks to drink their apple-a-day since 1868. The Martinelli's Company Store's tasting room is re-opening on October 4, 2021!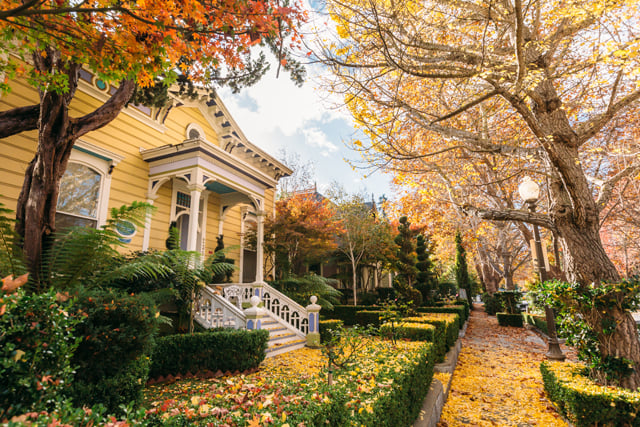 Peep Fall Colors
We admit it: we're leaf peepers! Every fall, we go goo-goo for ginkgos and loopy for liquidamber, two of the many deciduous trees that brighten our streets during scarf season. For a dazzling fall display, take a stroll down Walnut Avenue, an achingly picturesque, Victorian home-lined lane that transforms into a kaleidoscope of fiery colors in autumn.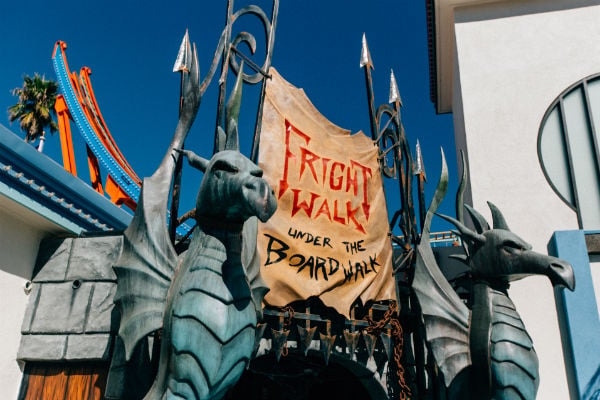 Spooky Rides at the Boardwalk
This October, get in the Halloween spirit at the Santa Cruz Beach Boardwalk where the thrills-and chills-run year round. You'll hear plenty of screams coaxed from the Giant Dipper's first drop, but we think the shrieks are louder inside Fright Walk. The haunted subterranean maze forces friends to cling to each other as they cautiously tiptoe through darkened rooms inhabited by terrifying ghouls and other things that go bump in the night. At the Haunted Castle, mini black hearses transport fearful riders through an eerie landscape of graveyards, medieval dungeons, and a haunted swamp. Just don't lose your head at the giant guillotine! Kiddos will love Ghost Blasters, a fun black-light enhanced dark ride where riders zap mischievous spooks with laser guns in a variety of spooktacular settings. Be sure to check the Boardwalk website for ride and attraction openings and closures.
Explore Evergreen Cemetery
Fall is the ideal time to explore historic Evergreen Cemetery, a forested pioneer resting place oozing with rich graveyard goodness. Go after a good rain and relish the deep color of its leaf-blanketed grounds and dramatic 19th century tombstones. On the Day of the Dead, the cemetery is bedecked in festive decor, serving as the destination for a lively street procession that originates at the Santa Cruz Museum of Art & History. For more background on Evergreen and its notable residents, check out our previous blog post on the enchanting cemetery.
Eat Too Much Chili (Plus Other Fall Festivals)
Yep, we love cozying up at home making crescent-wrapped mummy dogs and rewatching Nightmare Before Christmas too, but sometimes you need to get out and join your fellow spoon-wielding chili lovers for a proper cook-off. You'll find spicy bowls of chili and other things to warm your heart this season with our guide to upcoming fall festivals.