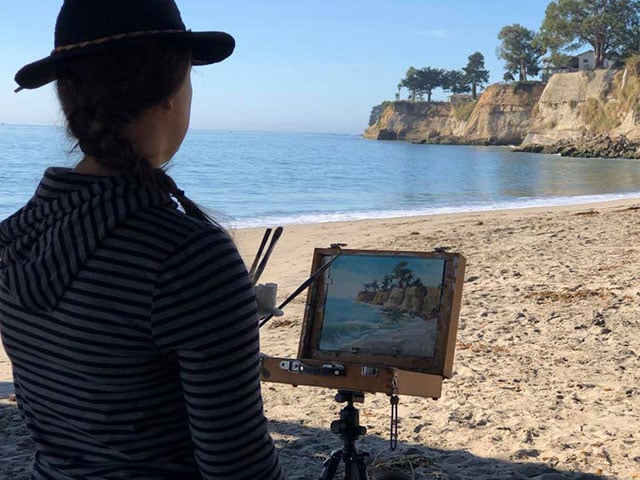 Capitola Plein Air is back! This fall, forty professional artists will arrive in Capitola to paint the town…literally!
Artists set up their easels on the wharf, shore, and streets of beautiful Capitola to paint live for four days (October 30 – November 5).
You'll find hundreds of paintings on display, for sale, and entered into a competition on Sunday, November 5. You can take home a piece of Capitola culture, vote for your favorites for the People's Choice Award, have a delicious meal from the food trucks, or get creative and make some art yourself!