Say goodbye to the stress of planning and hello to the perfect itinerary for your next event. Meeting space, food, fun, it's all right here and curated just for you!
With outdoor options, flexible spaces, and the largest ballroom in Santa Cruz, Hotel Paradox is the perfect chill spot for your next meeting or holiday party. Plus, their customizable catering options are just as inspiring as their unforgettable meeting spaces. Chefs for Hotel Paradox Catering and Solaire Restaurant use the produce from their very own Garden Project to bring guests a true "Farm-to-Table" experience complete with beautiful handmade tables by local woodworking company, Alibi Interiors.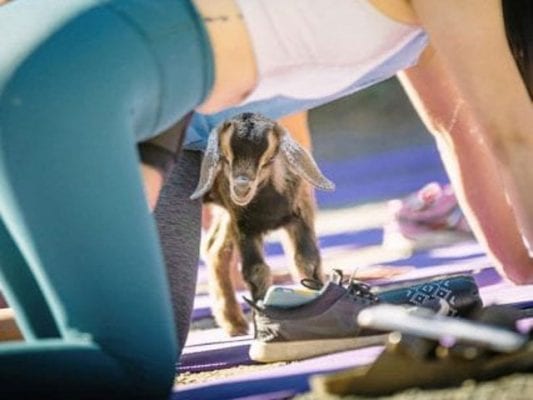 Speaking of local, start your event off on the right foot while getting to know some of our local furry friends at a relaxing Goat Yoga session! Find your flow, de-stress, and enjoy being surrounded by prancing baby goats. It's a Hotel Paradox specialty that your attendees won't want to miss!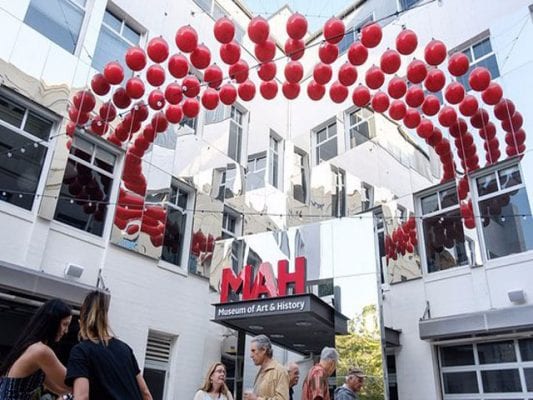 Looking for the perfect spot to host your welcome reception or evening event? Located just a stone's throw from Hotel Paradox, the Santa Cruz Museum of Art & History is the perfect spot. Attendees can enjoy the heart of Downtown Santa Cruz from their rooftop sculpture garden or vibrant museum spaces and stroll over to Abbott Square for a bite and live music after the event!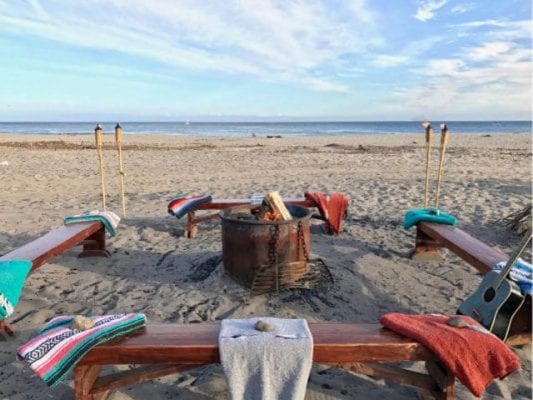 When in Santa Cruz, your attendees will be looking to hit the beach at least once, so go above and beyond sandcastles and sunscreen by hosting a beach fire put on by a local chocolate company! Imagine the excitement when they see that next on the agenda is, "Sunset Beach Fire with Mutari Chocolate." Toes in the sand, roasting s'mores, admiring the peaceful sunset, and sipping single-origin chocolate beverages… it really can be a perfect day.
Round out your meeting or conference in true Santa Cruz style aboard the Chardonnay III learning to sail with Chardonnay Sailing Charters. We're big proponents of making use of our natural environment and taking the time to get outside and bond with your team. So take the helm, trim the sails, and lead your shipmates on an adventure navigating the Monterey Bay to finish your event strong with the ultimate team building activity!
All these activities and more are well within reach during your group's stay at Hotel Paradox. Are you interested? Submit your RFP here to get the marshmallows roasting on your perfect event!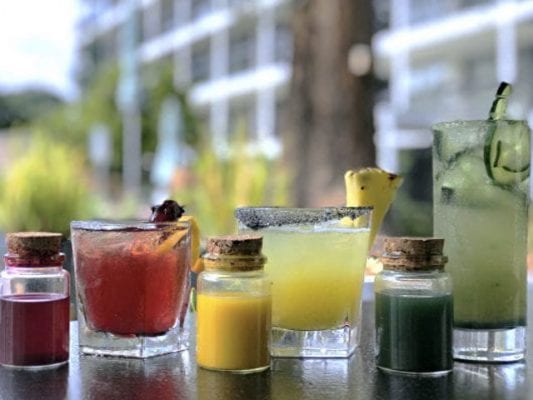 Hot Tip! You won't want to miss Hotel Paradox's "Detox/Retox"! Get your detox on with their house-made elixirs featuring ingredients like cayenne, hibiscus tea, and pineapple followed by a livened up version made into a mixed drink with vodka, tequila, or gin!