From the sea to the sky, Santa Cruz County is teeming with beautiful wildlife you won't find back home at the office. Here are some ideas to get your team outside and in touch with their wild side!
Learn to Lead with Horses at Intentional Leaders
Think you know horses? Think you know yourself? Get to know them both a little bit better through an afternoon with Intentional Leaders. Learning to lead horses through non-verbal ques is no small feat, but the takeaway is important lessons that translate to our everyday lives in leadership positions. The reward is well worth the wait.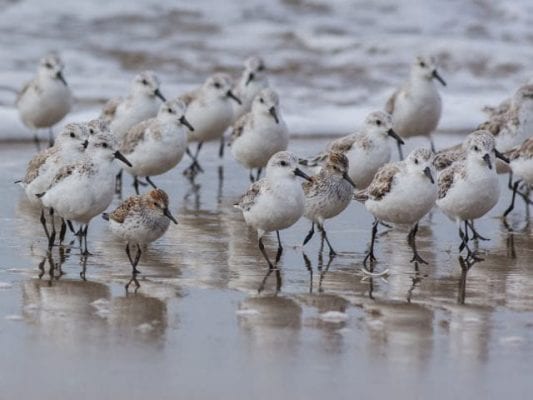 Bird Watching at Pajaro Dunes Resort
Thinking of hosting your conference at Pajaro Dunes Resort? Don't miss the unique opportunity to visit their onsite bird sanctuary in between sessions. Located near the Pelican Point Condos is the spot where the Pajaro River flows into the Pacific Ocean. The site has become popular for bird watching as it draws a wide variety of birds, both common and rare, to take refuge at the river mouth. While there, keep a lookout for seals, otters, whales, and dolphins!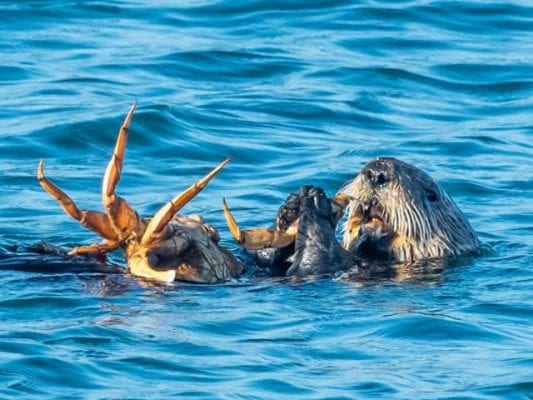 Ogle the Otters with Kayak Connection
Interested in getting a closer look at our floating furry friends? Take your group out for a kayaking excursion with Kayak Connection! Enjoy the Santa Cruz coastline as you paddle through kelp beds with otters, sea lions, seals, dolphins, and whales. Your guide will provide you with lively information on the hidden wonders of the enchanting Monterey Bay.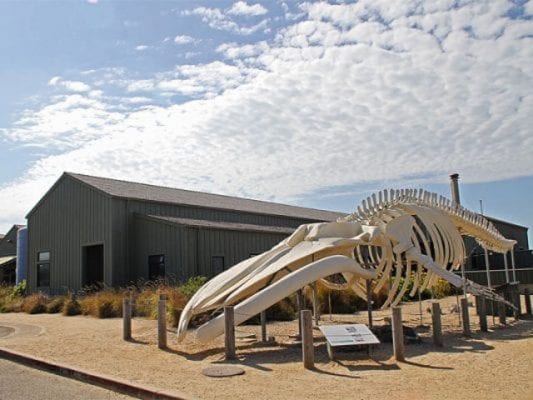 Touch Sharks at the Seymour Marine Discovery Center
Host your next event at the Seymour Marine Discovery Center and take activities a TOUCH further with their aquarium! Feel sea stars, sea urchins, hermit crabs, sea anemones, and more. Their shark pool also provides a close-up view of these fascinating and often misunderstood creatures, and offers the opportunity to pet a friendly swell shark! Other tanks house rockfish, eels, decorator crabs, and jellies.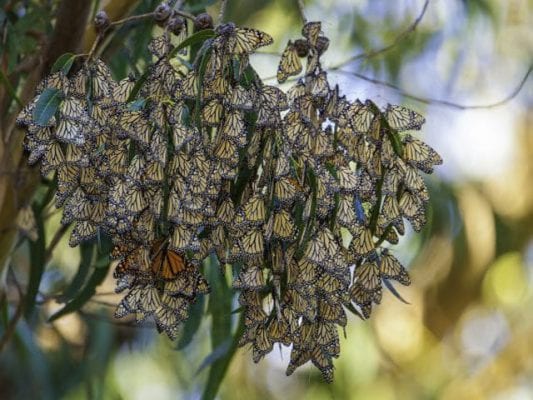 Bring on the Butterflies at Natural Bridges State Beach
Every fall, a lively party is thrown at Natural Bridges State Beach, officially welcoming the monarchs back to their winter habitat in the eucalyptus grove and the only State Monarch Preserve in California. Starting in early October, thousands of the black and orange beauties start trickling in from colder climates to enjoy our moderate coastal weather. If your event happens to land between October and January, these majestic creatures are a sight you will not want to miss. Did you know that they will have gone through four generations by the time they return next year? It is truly a sight to behold and one that your attendees will never forget.