Being on vacation always seems to make everything better; the sun's a little brighter, the waves a little bluer, and the activities are always a bit more fun. In Santa Cruz County, we believe that every event attendee can arrive with the same excitement as if they're about to go on vacation.
Bleisure (the combination of business and leisure) is a trend that's here to stay. Everyone talks about the need for a healthier work-life balance but taking the steps to make that a reality can often be tricky, especially when attending a multi-day conference and jetting back to the office the next day. So where does bleisure come in?
Bleisure is putting your PTO days into action. It's adding days pre or post business trip to explore and enjoy the place you're staying – and maybe even invite your family along as well! Bleisure is taking the time to do activities that are "extend your stay" worthy. And on a smaller scale, bleisure can be as simple as finishing a meeting and hitting the links for an evening golf session or making time to visit the spa before hopping on a plane back home. However you choose to do your bleisure, Santa Cruz County has you covered.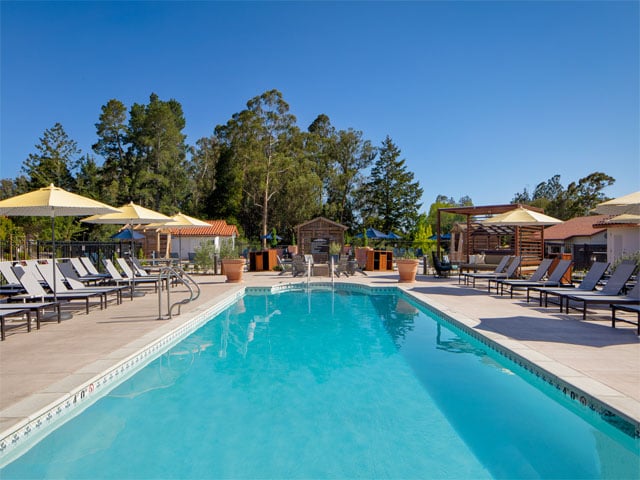 Turn your business travel into leisure travel by extending your Santa Cruz visit with a night (or two) at Chaminade Resort & Spa. Experience complete relaxation in their cozy guest rooms and suites with all the resort amenities at your fingertips. Enjoy a game of pickleball, tennis, their hiking trails, or just relax in their newly renovated heated outdoor pool. With sweeping ocean views, over 200 acres of natural beauty, and a complete onsite day spa, you'll never want to leave the comforts of Chaminade Resort & Spa.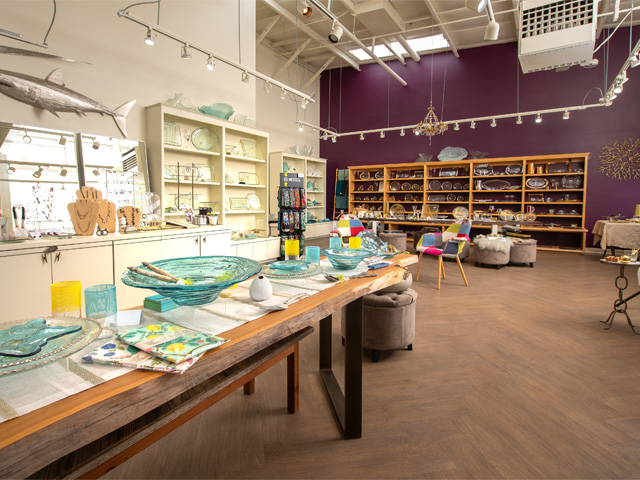 Get in touch with your artsy side before or after your conference at Annieglass in Watsonville! Take a free tour of the glass factory of an artist with two pieces on permanent collection at the Smithsonian American Art Museum. Sign up for a workshop at The Craftbar, their space for hosting weekend workshops in ceramic, metal, glass, and textiles, along with a full calendar of art, food, wine & beer events. Shop local with their large selection of handcrafted glass home décor and local artisan jewelry. Be sure to bring your pup because they are also dog-friendly!
Have you always wanted to learn to surf? Your bleisure trip is the perfect time! Santa Cruz is the birthplace of mainland surfing in the United States and was brought to the area in 1885 when three Hawaiian princes rode the waves here on surfboards crafted from redwood trees. Santa Cruz's surfing history is recorded at the Santa Cruz Surfing Museum which overlooks Steamer Lane, one of the best surf breaks in the country for experienced wave riders. Take a lesson after a day of events with Richard Schmidt Surf School.
Extend your stay to enjoy a day at the Santa Cruz Beach Boardwalk. The legendary Santa Cruz Beach Boardwalk, built in 1907, is home to the Giant Dipper, a vintage wooden roller coaster that has thrilled visitors for over 95 years! Both the Giant Dipper and the Santa Cruz Beach Boardwalk's Looff Carousel are National Historic Landmarks.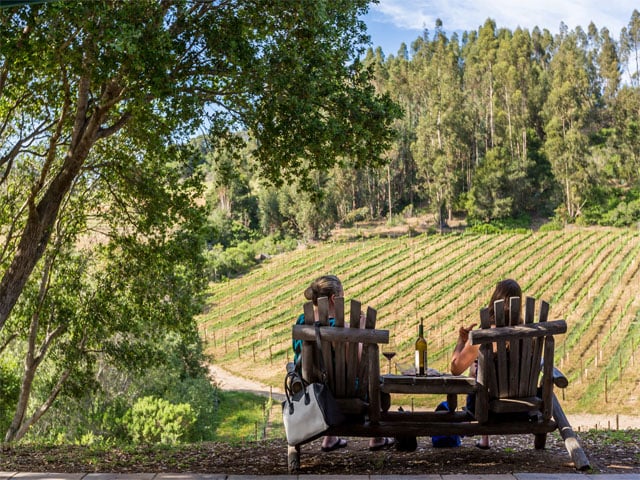 Have a midday break? Get a taste of Santa Cruz County's wine culture. Santa Cruz County is home to more than 70 wineries, 200 small vineyards, and 1,500 acres of wine grapes. Often, the winemaker who makes wine during the week is pouring wine in the tasting room on the weekends, enabling visitors to have a one-on-one experience with local winemakers.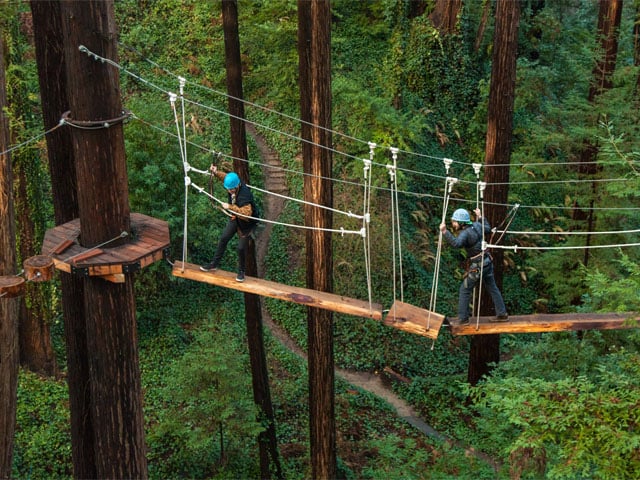 Take your family time to new heights at Mount Hermon Adventures. Fly through the redwood trees on their zipline Redwood Canopy Tour or test your ropes course skills on the Sequoia Aerial Adventure. When you're done, hop aboard a vintage steam locomotive at Roaring Camp Railroads just across the road!
Whether you decide to extend your stay by an evening or a week, there are tons of things to do in Santa Cruz County that will give you the ultimate bleisure experience!