You've seen one conference room, you've seen them all, right? Not here in Santa Cruz County! Our meeting spaces are much more than a conference room; they're dynamic spaces ready to inspire attendees with local art, history, and our famous Santa Cruz style.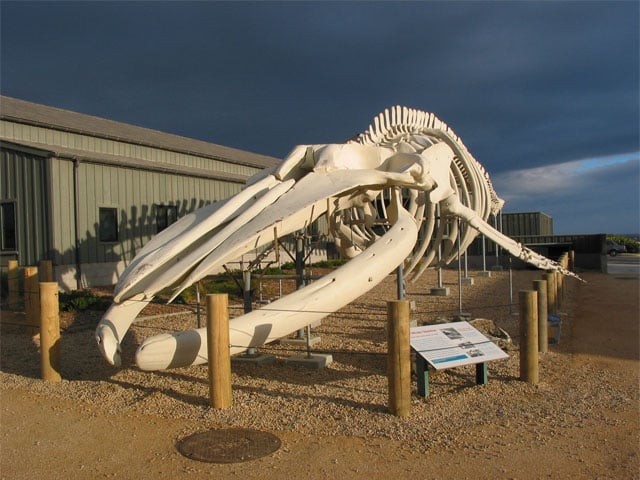 Meeting with Marine Science at the Seymour Marine Discovery Center
With a vaulted, open-beamed ceiling, gorgeous views of the Monterey Bay, and private adjoining deck, the La Feliz Room is a spectacular setting for your next business meeting or social event. Your rental of this beautiful room includes complimentary audio-visual equipment, tables, and chairs. You will also have access to a service kitchen that is perfect for catered events. Your meeting guests are also welcomed to explore the Exhibit Hall during the Seymour Center's public open hours at no additional cost. You will be able to see rockfish, eels, sharks, jellyfish, and other sea creatures that inhabit the Monterey Bay. Or take a group photo in front of Ms. Blue, one of the largest blue whale skeletons on display in the world.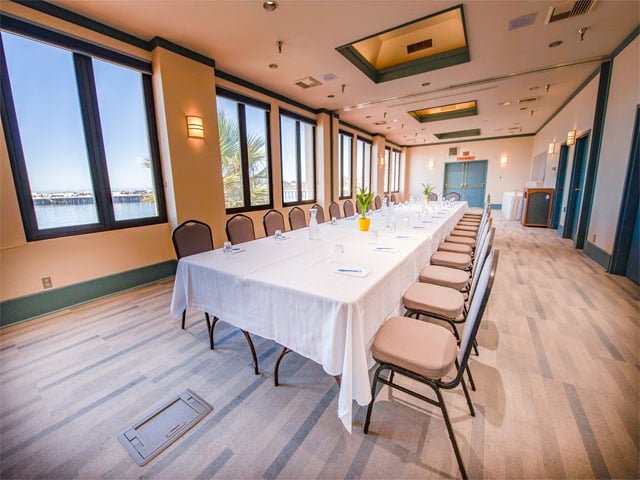 Meeting with Views at the Boardwalk's Cocoanut Grove
A stunning oceanfront setting and plenty of historic charm makes the Santa Cruz Beach Boardwalk's Cocoanut Grove an unforgettable venue for special events. It is the largest ocean view meeting and event space in Santa Cruz County and boasts a rich and colorful history. Named a California Historic Landmark in May 1989, this iconic venue includes a spacious ballroom, the glass covered Sunroom, and panoramic views of the Monterey Bay and Santa Cruz Wharf. Come post-meeting, attendees can walk down to the Boardwalk for a ride on the legendary Giant Dipper, enjoy treats from Marini's, and reserve a private firepit with ocean views.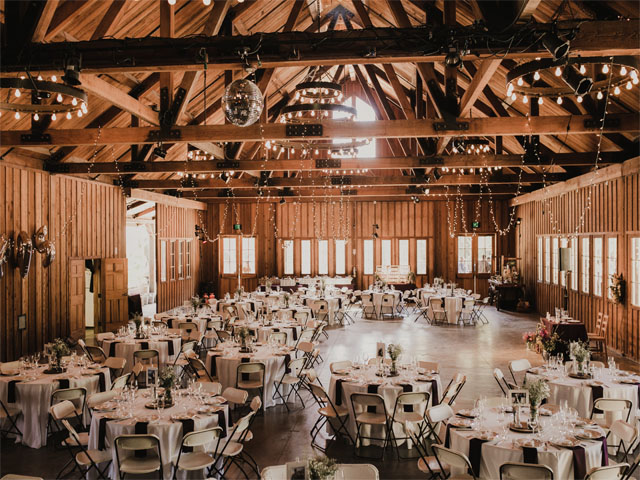 Meeting with History at Roaring Camp
See California's towering redwood trees from two historic railroads. Travel on an authentic 19th century steam train through the Big Trees to the summit of Bear Mountain. Or ride early 1900's Pullman cars and open-air excursion cars along a scenic river gorge through Henry Cowell Redwoods State Park to the beach of Santa Cruz. Roaring Camp offers indoor and outdoor accommodations for your meeting attendees. Whether you meet inside Bret Harte Hall or sit outside in the picnic areas that are surrounded by majestic redwoods and oak trees.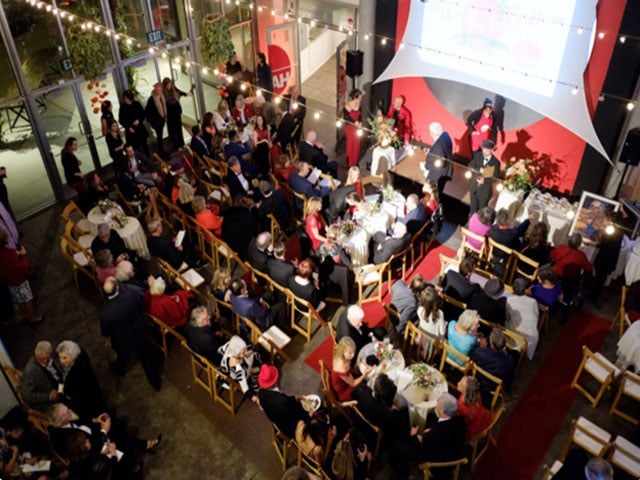 Meeting with Creativity at the Santa Cruz Museum of Art and History (MAH)
The MAH ignites shared experiences and unexpected connections throughout Santa Cruz County with its participatory approach to museums. Walk through all 3 floors of the museum and see the bilingual exhibits, local art, creativity, and community collaborations that are inside. Located in the heart of Downtown Santa Cruz, come find your space amongst Santa Cruz County's creative community and plan your next event today. Check out our blog about Abbott Square; your meeting attendees will find a variety of eateries that are located right next to the MAH.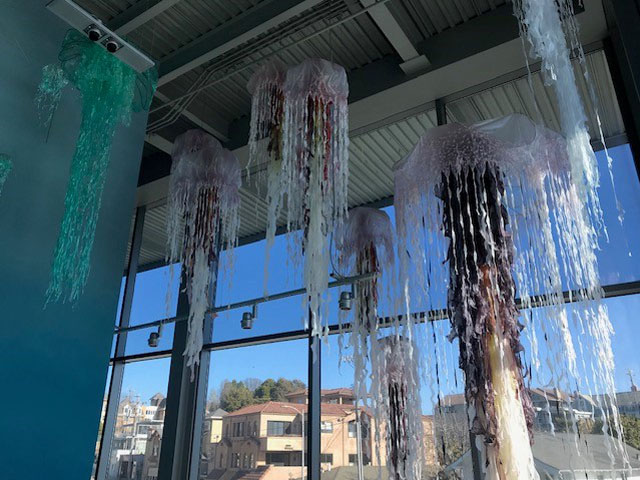 Meeting with Meaning at the Monterey Bay National Marine Sanctuary Exploration Center The Monterey Bay National Marine Sanctuary Exploration Center is the perfect venue to host your company reception. They offer gorgeous views of the Monterey Bay and indoor and outdoor spaces to mix and mingle. While you're there, don't forget to look up! A bloom of jellyfish float at the top of the landing on the second floor, welcoming guests to your event. Though these jellies are beautiful, they stand for much more than decoration. This installation titled, "Jellies Forever," was made by the JellyGirls of Fusion Glass Co. using donated plastic painter's tarps, grocery bags, VHS tapes, and salvaged plastic wrap. The mission of the piece is to remind visitors of the sea turtles lost due to our plastic pollution. Leatherback Sea Turtles, which primarily visit Monterey Bay to eat jellyfish, commonly ingest plastic bags by mistake. So, while enjoying the Exploration Center and their breathtaking ocean views, look to this great conversation piece to remind your attendees to do their part to protect our oceans.
No matter your meeting style, Santa Cruz County can provide you with venues that are more than just a conference room. See for yourself what these dynamic spaces packed with art, history, and some Santa Cruz flair, can do for your next event.