With an abundance of settings from which to choose, Santa Cruz County announces that five properties are preparing to unveil renovations, and one hotel with new construction will open in summer 2022. This season, meeting planners and business travelers have even more choices when it comes to corporate events and places to stay. Let's take a deeper dive into what these properties offer!
Courtyard by Marriott Santa Cruz at the Beach
Brand new construction in Santa Cruz's Main Beach area is nearing completion. A 151-guest room Courtyard by Marriott featuring a mixture of Kings, Double Queens, King Suites, and Double Queen Suites with views of the ocean, San Lorenzo River, and the Santa Cruz Mountains will debut in summer 2022. The property is within walking distance to the Santa Cruz Beach Boardwalk, Monterey Bay National Marine Sanctuary, Santa Cruz Wharf, and scenic West Cliff Drive. Each room features 55-inch televisions and a variety of amenities. An onsite restaurant, The Bistro is open for breakfast and dinner and features a full bar with a total capacity of 130 guests. An outdoor pool, fire pits, and the onsite Spa Nalini offers a variety of treatments from facials to massage. Featuring 3,400 square feet of meeting space and a pre-function area, and outdoor patio perfect for receptions and special events, the Courtyard by Marriott at the Beach is the newest property for meeting planners.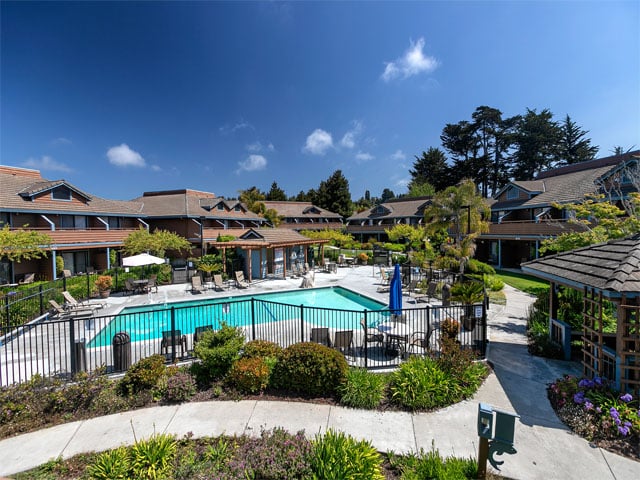 Seacliff Inn Aptos, Tapestry Collection by Hilton
The former Best Western Seacliff Inn in Aptos, six miles south of Santa Cruz will become part of the Tapestry Collection by Hilton in May 2022, which will conclude in Spring 2022. As part of this transition, the property is undergoing an extensive rebrand and remodel that focuses on the use of natural materials, landscaping enhancements, and the introduction of modern accents that will transform the beloved property into a productive space for meetings and conferences, a refuge for travelers, and a destination for the community. Although the Seacliff Inn Aptos will feature 3,100 square feet of meeting space in keeping true to its boutique hotels roots, its unique personality, personalized services, and unmatched experiences will continue to provide the home-away-from-home conference attendees seek.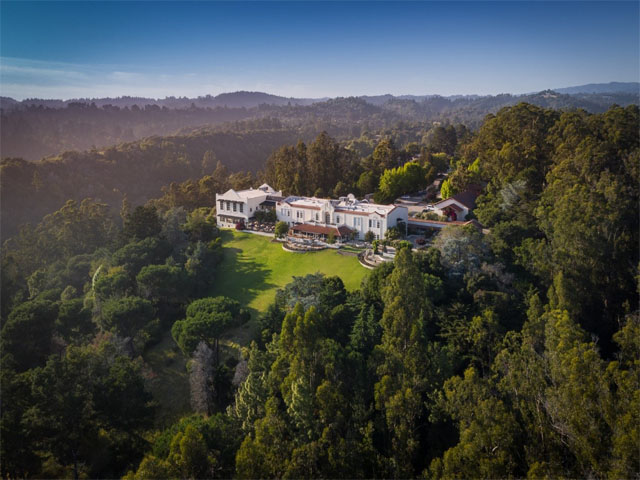 Chaminade Resort & Spa Renovates Pool Area
Elevating the guest experience, the Chaminade Resort & Spa recently completed a multi-million-dollar renovation. Next, the resort's pool area will be transformed with the addition of a second pool, poolside restaurant and bar, enhanced cabanas, and outdoor firepits. The expanded pool area joins other amenities including The View Restaurant and Bar overlooking Santa Cruz, featuring live music six nights a week. Iconic Spanish Revival architecture complements 12,000 square feet of meeting space, a full-service Spa at Chaminade, state-of-the-art fitness center, miles of hiking trails through a eucalyptus and redwood forest, and tennis courts round out the unique amenities on 300 wooded acres featuring breathtaking views of the Monterey Bay and the Santa Cruz Mountains. Pristine golf courses, sunny beaches, and vibrant downtown Santa Cruz are nearby.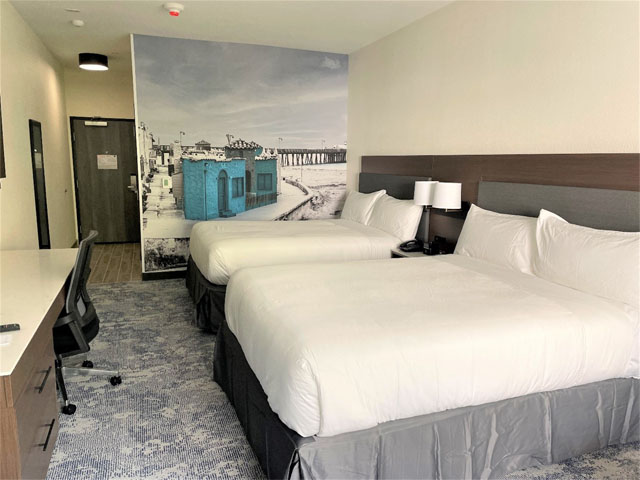 The La Quinta Santa Cruz, a newly built, 60-room hotel, sits minutes away from the legendary Santa Cruz Beach Boardwalk. Spacious and comfortable guestrooms with generous workstations and complimentary Wi-Fi make the La Quinta a perfect option for business travelers. In-room amenities such as microwave ovens and mini-fridges enhance your stay. Views of the Monterey Bay can be seen from the Deluxe, Premier, and Supreme rooms and suites. This property is a perfect choice for overflow lodging or business travelers seeking short-term accommodations.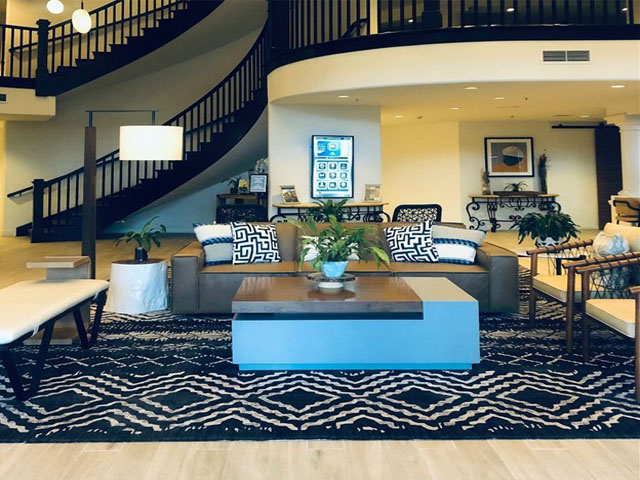 Hilton Santa Cruz/Scotts Valley
Nestled among the foothills of the Santa Cruz Mountains, the newly renovated meeting space at the Hilton Santa Cruz/Scotts Valley includes over 6,000 square feet for offsite retreats, meetings, and special occasions. Additionally, the newly renovated Stonehouse Bar & Grill features creative California cuisine, brews, and unique cocktails. The 178 guest rooms feature balconies, patios, suites, and the Hilton's exclusive "Pure Hypoallergenic" rooms utilizing purified air, a hypoallergenic environment, and allergy-friendly bedding. This seven-step patented process creates a guest room experience that promotes well-being and health for meeting and conference attendees.