Here's how planners can empower groups for peak performance.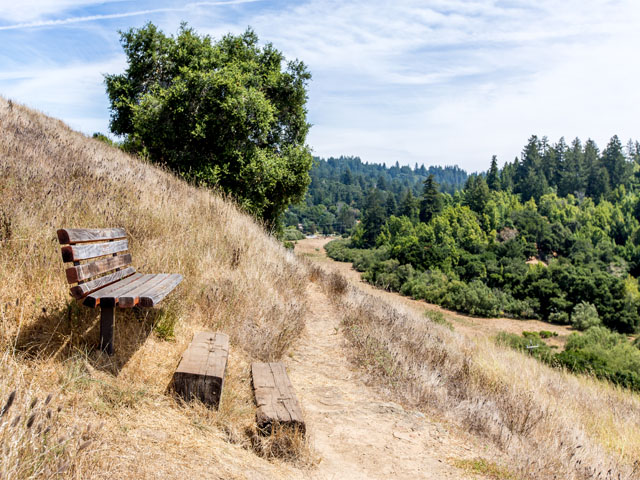 After more than two and a half years of global pandemic, the meetings industry is making a comeback. Meeting planners recognize that wellness, a condition defined by the Global Wellness Institute as "the active pursuit of activities, choices, and lifestyles that lead to a state of holistic health." – is a mindset corporate groups will come to expect as a critical aspect of any offsite event.
As ever, the meeting planner's first job is to maximize the group's engagement with the program. At the same time, today's pervading focus on life-enhancing wellness has reached an all-time high and fairly demands inclusion on the agenda.
The meeting venues of Santa Cruz County exemplify today's global trends in wellness—with long-standing attractions like year-round sunshine and fresh local cuisine, ocean sports, golf, tennis, fitness centers, and spas. But whether planners are building sports and healthy foods into their meetings, or forest therapy, healing through sound, or cyclic sighing, fortifying the four main pillars of wellness—nutritious food, movement, mindfulness, and stress relief—will keep their attendees' brains and bodies primed to share their vision and achieve their goals—for learning, inspiration, creativity, problem solving, team building, bonding, or whatever else they're after.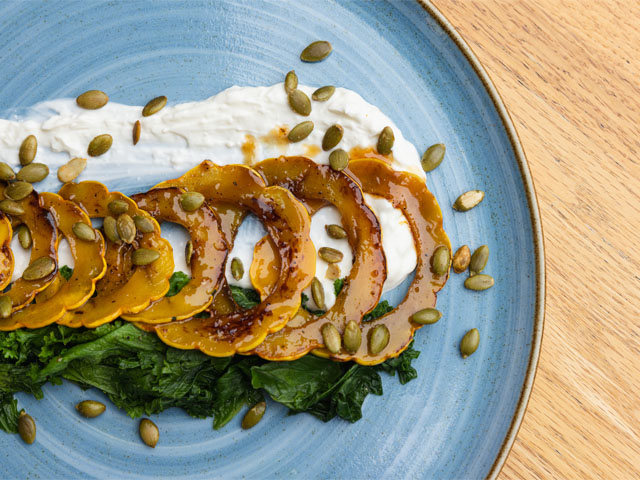 1. Nutritious Food
A renewed emphasis on plant-forward menus sets this year's catering apart worldwide. Near downtown Santa Cruz, at Hotel Paradox, Autograph Collection, planners find sustainable, locally sourced organic ingredients headlining the menus. Characterized as nature/nurture, the culinary style makes a perfect complement to the hotel's urban comfort/coastal forest redesign due for completion this April. Another shining example, the award-winning California coastal cuisine of Seascape Beach Resort in Aptos, boasts some of the freshest local seafood and organic produce on all of Monterey Bay.
According to Hilton's 2023 Trends Report, 41 percent of travelers will be seeking healthier food and beverage options through 2023, and 32 percent will prioritize local products. True to trend, groups visiting Santa Cruz County can always count on farm-to-table produce, exceptional wines, and other locally sourced products at virtually every venue they visit—not to mention nutritious snacks and a full range of tasty solutions for people on special diets.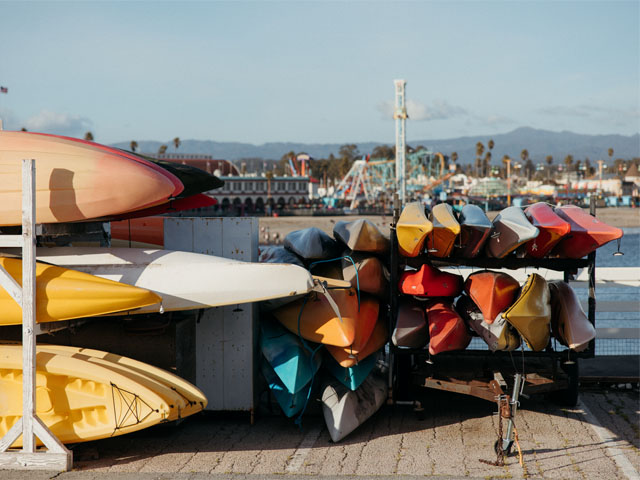 2. Movement
The Hilton EventReady Playbook advises planners to mix physical activity into every meeting, whether through structured indoor and outdoor programming, active breakout sessions, or early morning optional activities. On a mountaintop overlooking Santa Cruz and Monterey Bay, planners can invite their attendees to hop aboard a Peloton Bike or join a morning yoga class at Chaminade Resort & Spa. Or take a walk—even a short walk can generate endorphins, increase blood flow, and improve cognition. Then, when time permits, planners can encourage their groups to take a hike.
At Chaminade, three miles of scenic hiking trails wind through eucalyptus groves and grassy fields. Another example: the retro-chic rooms, restaurant, and meeting rooms of Dream Inn Santa Cruz front Cowell Beach, a short sandy stroll from the Santa Cruz Municipal Wharf, Beach Boardwalk, West Cliff Drive, and array of shops and eateries on Pacific Avenue.
Jimmy Legg, Director of Sales and Marketing at Hilton Santa Cruz/Scotts Valley, describes his recently renovated property as especially popular for small retreats and offsites combining education and recreation. And, because peace of mind counts for a lot, he points out a newly minted perk: Pure Wellness rooms with all surfaces and air guaranteed 99.9 percent free of pathogens and allergens.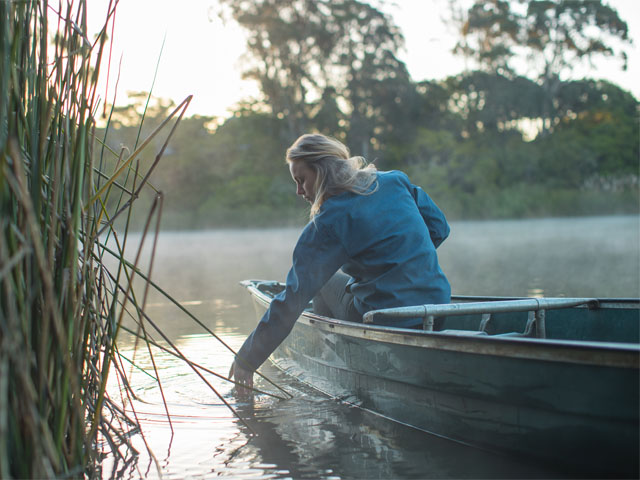 3. Mindfulness
The polar opposite of multitasking, mindfulness reliably calms the body and mind, reduces stress, and improves memory and learning. It centers on the present moment completely, a skill often practiced through meditation—or focus on the breath. But mindfulness can also be achieved through laser-like focus on a single activity, guided or not and experienced through the senses. An especially easy way for planners to support mindfulness is to designate one space as a digital detox lounge, a quiet zone with no screens allowed and filled with comfortable furnishings, low lights, maybe even a subtle hint of aromatherapy.
Brynn Kessler, Associate Director of Sales at Chaminade, suggests that planners check out a brand-new offering at her property. Called a Day of Wellness, the highly customizable package complements the business side of meetings with an hour of beginner's yoga, a midday hour-long workshop on mindfulness, a 45-minute nutritional workshop, and an hour of restorative yoga and live sound healing. The new package joins an impressive lineup of group activities, from Paint & Sip to Honey Tasting, Forest Bathing to Hands on Drumming, and from Pickleball Tournament to Ropes Course.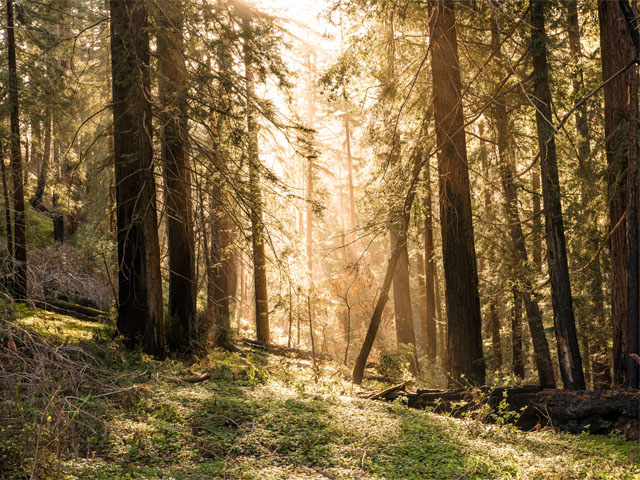 4. Stress Relief
One 2022 survey by the Incentive Research Foundation found that 89 percent of its respondents believe the most incentive-worthy quality of a conference is having ample time to relax. They want more time between sessions, more blocks of time to themselves, and more choices in their schedules.
Hilton's EventReady Playbook reminds planners that more breaks, flex time, and options go a long way in pleasing everyone. And, to maximize stress relief, it suggests working spa services into meetings. At Chaminade, these can range from quick, soothing treatments at the spa to full spa buyouts (including time in the Himalayan Salt Sauna), and chair massage during breaks. Another property, Seascape Beach Resort, provides spa treatments in the privacy of guests' suites and villas—anything from a facial or massage to a full Half-Day Spa Package.
In a world where digital distraction, stress, and pressure take up a regular part of everyone's day, working groups deserve a break. When planners incorporate wellness into their meetings, they reap the rewards of deeper meeting engagement—and some of the highest peak moments yet.
By Annette Burden