Photos by Molly Ressler
Karuna Gutowski starts her workday at 4:40pm with a 10-minute meditation. Her calm demeanor and smiling eyes put you immediately at ease and prove the effectiveness of her daily practice. Gutowski has been a massage practitioner at Well Within for eight years and when you visit the Japanese-inspired spa, it's no mystery why someone would trade their desk job to work here.
Just steps away from the bustling energy of Lupulo Craft Beer House, where patrons (including Gutowski) go to relax with a locally brewed IPA, the Well Within offers a different way to unwind.
As soon as you pass beneath the entryway's arbor, the soft burble of a fountain masks the sounds of the outside world, welcoming you to a zen sanctuary. Private rooms with hot tubs and saunas overlook a Japanese garden where visitors relax their minds and bodies before drifting back to real life, renewed, or before sinking deeper into serenity with a therapeutic massage from Gutowski or another certified practitioner.
We caught up with Gutowski on a quiet, foggy morning at Well Within to learn professional tips for the ultimate relaxation experience, massage pointers for amateurs (couples take note), and how to best unwind in Santa Cruz.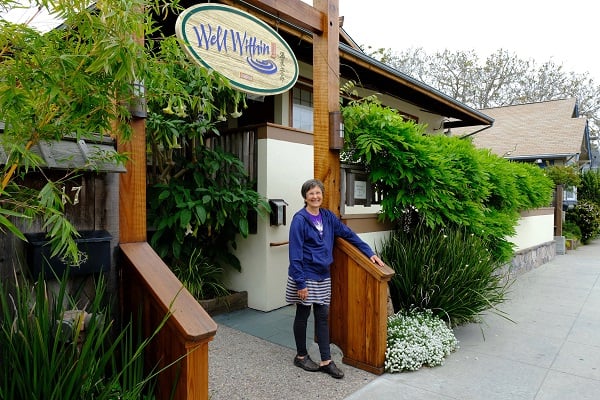 What type of massage do you specialize in?
I've been trained in a lot of different modalities but it really depends on what's going on for the person. The basis of what I do is Swedish. I do some trigger point and a little cranial sacral to get the body relaxed. I also do Trager which involves rocking the body. When you're face down and rock your entire body it helps to loosen the spine and it's a way for the body to relax without me having to do it. I'm just facilitating. I also do Ayurvedic, polarity energy work (also known as Reiki). It's all about being really present with the person.
You said you've been with Well Within for eight years. What's kept you here?
The Well [Within] is a really great place to work. It's well run and well supported. If I have any problems, I can talk to the owner. It's the ideal place to work. It's relaxing; people come here to relax. It's a very special place.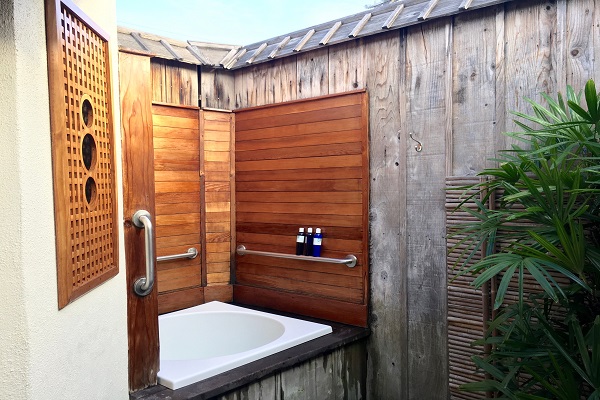 What's one massage tip you can give an amateur masseuse?
Make sure you're relaxed. Don't try to work on someone's shoulders if you're in an uncomfortable position. Use different body parts. If they have a tight knot in their shoulder, use your forearm. You don't have to go in there with your thumbs. Don't always go for the tightest place; work around it. See what else is going on because it's all connected. Massage their head, feet or hands instead of just focusing on the neck and shoulders.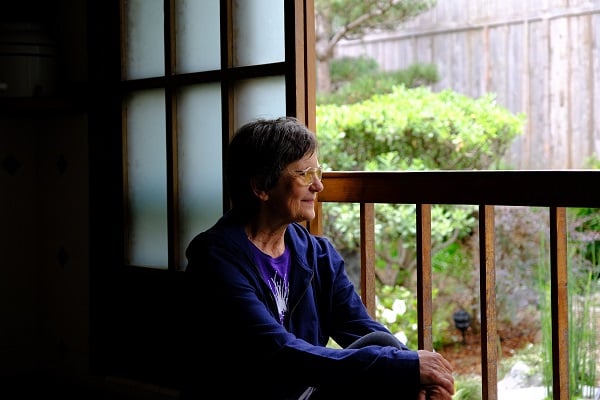 How can a guest get the most out of their Well Within experience?
Do a tub session first because that just sets you up for the massage. Instead of just walking off the street and jumping on the massage table, your body has already started to decompress.
When I come on my own, my favorite room is the Onsen – I like to put cold water in the tub and do a cold plunge after sitting in the sauna. If I'm coming with friends, I like room 3 because it's spacious. It has a sauna, a hot tub, and two showers.
When you use the sauna, put water on the coals or tea tree oil which is very good for the lungs. If you're having any kind of respiratory issues putting the tea tree oil on the coal bed is amazing.
Lastly, give yourself two to three hours to totally relax. Just getting in the tub and sauna and having a massage is transformative. It really is. It doesn't just transform your mind but what it does for your body is amazing.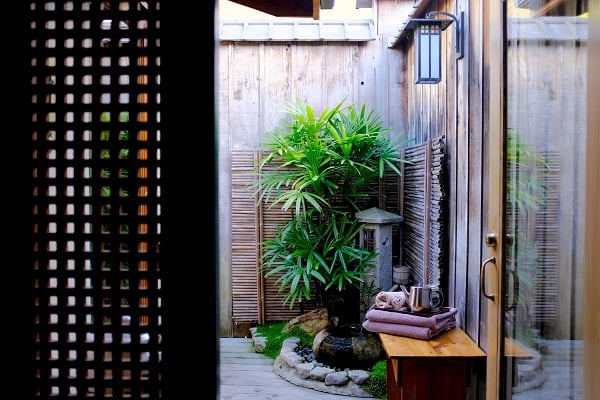 What's your favorite way to unwind in Santa Cruz (besides a session at Well Within)?
I ride my bike along West Cliff. I also love Natural Bridges State Beach. The fact that we have the ocean plus access to it right from Downtown is incredible. I also paint and I dance. Dancing for me is not just a form of exercise but also a great way to relax and have a community.
Where do you take friends when they visit?
There's a lot to do in Santa Cruz. I always take them to West Cliff and then Steamer Lane Supply to go have coffee. I love taking people to the MAH [Museum of Art & History] and Abbott Square. The Tannery Arts Center is also a great place to visit. I love the Radius Gallery. And of course, it's always good to visit one of the local breweries.
Well Within is a great spot for a date night … Where would you recommend couples go after their spa treatment?
Lupulo Craft Beer House – they have really good food and it's just a short walk away.
Well Within offers a variety of ways to relax and unwind for individuals, couples, and small groups. For a full list of their offerings, visit their website.
Karuna Gutowski is also an accomplished artist whose paintings and collages are regularly featured as part of First Friday Santa Cruz.
(This interview has been edited and condensed for clarity.)