As Santa Cruz County continues to endure the CZU August Lightning Complex Fire, heartbreaking images have emerged showing fire ravaged homes, fleeing wildlife, devastated Redwood forests, damaged infrastructure – and even an image from outer space showing the smoked filled skies blanketing the State of California. Thousands of evacuees have been displaced and lives have been turned upside down.
In spite of the blows the fires have caused, there are many incredible stories of hope emerging among the ashes. While the fires surged above 80,000 acres, an Associated Press reporter based locally in Santa Cruz hiked a trail at Big Basin and discovered that both the Mother of the Forest, the tallest tree in the park at 329 feet high and with a circumference of 70 feet at the ground – and the Father of the Forest – at 250 feet tall and over 2,000 years old – have survived the blaze.
The local community has taken inspiration from the majestic redwood trees and is showing its resilience; in every corner where there is tragedy, people are mobilizing to help the 1,700 emergency personnel who are working to control the fire and the thousands of local residents who have been displaced.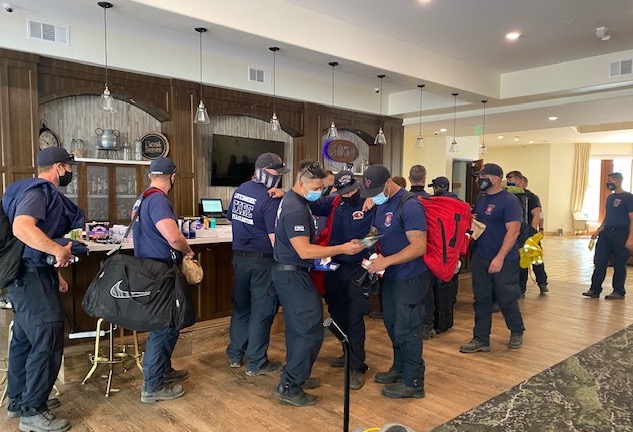 HOTELS HOUSE FIRST RESPONDERS AND EVACUEES
Santa Cruz County hotels quickly pivoted operations to aid in housing needs for first responders and the tens of thousands of evacuees.
Four Points by Sheraton in Scotts Valley became a hub for firefighters and first responders. There has been a slew of Good Samaritans springing into action by providing meals, cold drinks, and essentials to the fire responders staying at the hotel.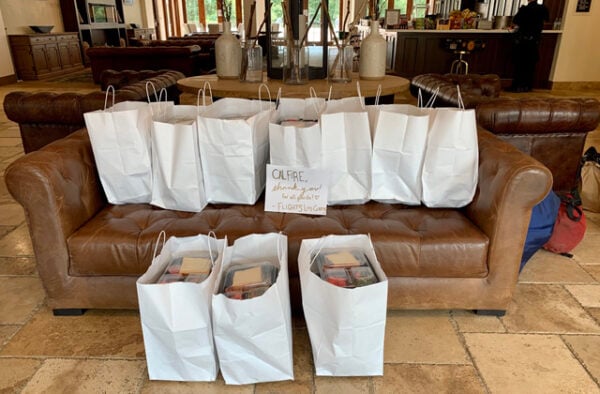 "I am proud of the collaborative effort in Scotts Valley." Said Mikael Labuguen, General Manager of Four Points by Sheraton Santa Cruz-Scotts Valley. "I am humbled and extremely grateful to the First Responder's who have made a immense sacrifice to protect our properties and its people. 24-hours a day – 365 days a year – on weekends and holidays, First Responders are an indispensable service to our communities. We are grateful to have an opportunity to provide service at our hotel to the First Responders during this tragedy."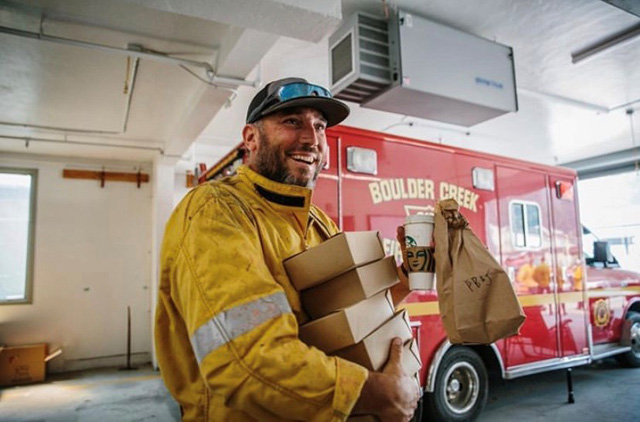 RESTAURANTS SERVE UP HOPE
Feeding these front-line workers with many restaurants closing due to the economic impact of COVID has been challenging at best. However, despite the obstacles and financial struggles, restaurant after restaurant is rising up, donating time, talent, and resource to help feed those in need.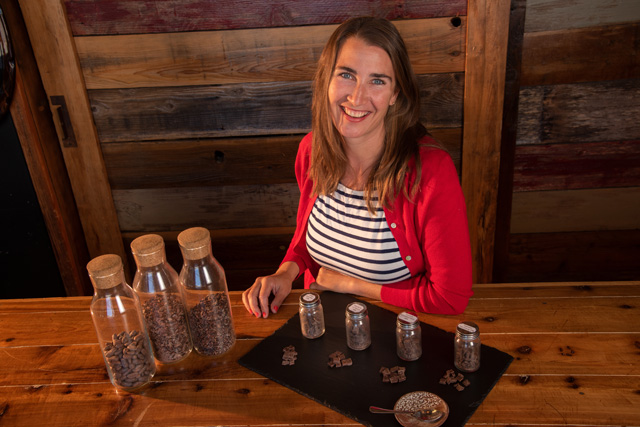 The World Central Kitchen (WCK), a charity which brings food to responders and survivors of disasters, and Katy Oursler of Mutari Chocolate, have been cornerstones of the food preparation and distribution efforts. A primary goal is to use food that would otherwise be wasted and get it to the folks in need.
For example, many people were not able to pick up their produce through CSA programs due to evacuation. Live Earth Farm, a CSA box contributor, had two dozen boxes of produce available and chose to donate. Wild Roots Market – with locations in Felton and Boulder Creek, two areas affected by the fires – immediately boxed up its fresh produce.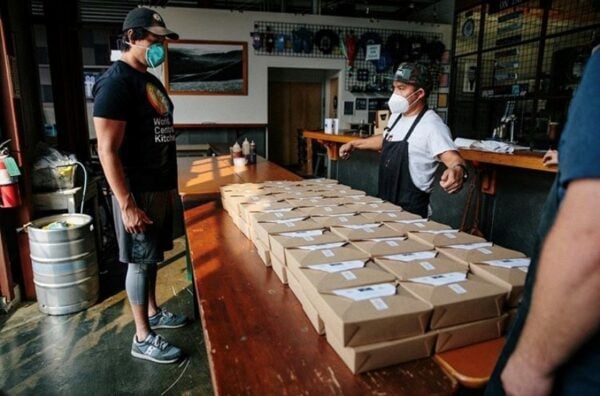 Now, with ingredients available along with other food donations, Katie Oursler has taken the lead as the point-person for organizing the donations and is enlisting the help of several Santa Cruz area restaurants. Soif, La Posta, Snap Taco, The Picnic Basket, Persephone, Barceloneta, and others, have been whipping up meals for responders and evacuees.
More restaurants joined the effort to offer free or discounted meals for evacuees, including Venus Spirits Kitchen, Avanti, and others. And for weary firefighters or evacuees in need of a break, Front & Copper is offering a free adult beverage, aptly named, 'Bad Times Punch.'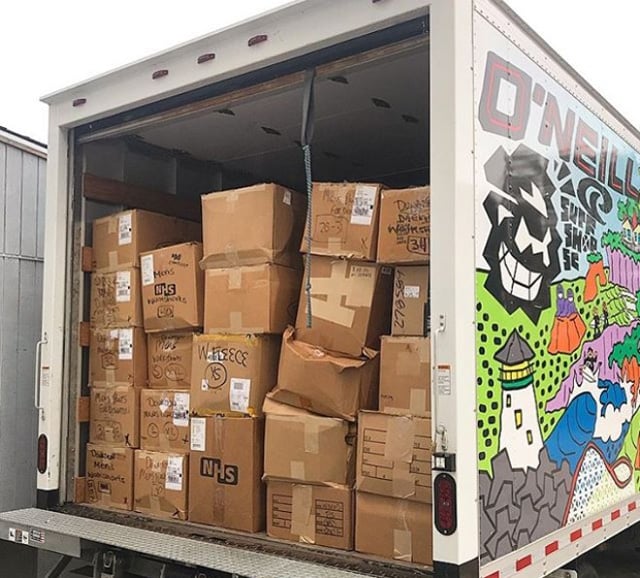 CREATIVE GIVING
The newly opened O'Neill Surf Shop near the Aptos Village Project and the 41st Avenue store in Capitola became key locations where the O'Neill company truck collected donations of snacks, tents, hand sanitizer, sleeping bags, tarps, water, and other items. Due to COVID restrictions, O'Neill was unable to host its annual Memorial Day and Labor Day Parking Lot Sales this year, so the beloved local company donated clothing from the sales to help those effected by the fires.
DM local artist September Wren (Meg Venter) a screenshot of your $50 or more Gofundme donation (in support of anyone who lost their home), along with your address, and receive a set of four 8"x10" dreamy prints. Meg chose each photo personally, which she feels reflects the natural beauty of the town, conveys a sense of hope.
As the stories of kindness, sacrifice, and giving continue to mount, we will be updating this piece with more examples of our #CommunityHeroes. And as always, follow us on Instagram, Twitter, and Facebook for more posts of inspiration from Santa Cruz County.
If you'd like to send a message of gratitude to the #CZULightningComplex firefighters, please send them to:
CAL FIRE CZU Headquarters
6059 Highway 9
Felton, CA 95018
Contributing Authors, Sita Patel, Christina Glynn and Rachel Endsley