All Photos by Molly Ressler
Santa Cruz County definitely marches to the beat of its own drum when it comes to fashion. It's comfort first and the more outdoorsy you look, the better. Going to the store in your active wear is perfectly acceptable (yes, the active wear video describes the area perfectly) and yoga leggings stay on hours after class. There are of course plenty of fashion conscious individuals among us, but the relaxed surf culture has a strong influence on almost everyone's style, especially on the weekends.
While pretty much anything goes in our laid-back beach town, there are a few key clothing items that will help you not only blend in with the locals but also ensure you're properly dressed for our finicky coastal weather.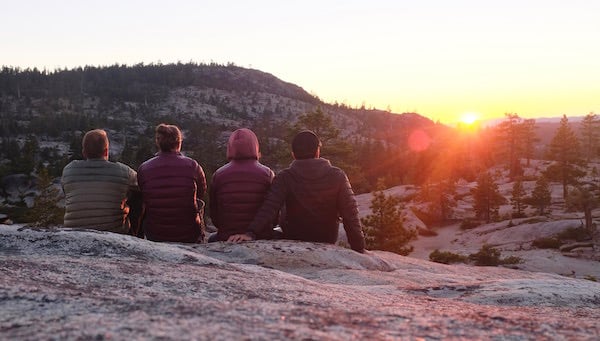 The Puffy Jacket
The puffy jacket is a year-long staple in Santa Cruz. With a Patagonia Outlet in town and frequent fog that brings in the chill, almost everyone owns at least one puffy. They're perfect for beach bonfires and patio dining in the evenings when the temperature drops. Sunset walks along Westcliff can last long after the pinks have faded and early morning hikes in the forest won't leave you shivering like a nervous Chihuahua. An active community of backpackers and climbers, locals also take frequent weekend trips up to the mountains where it gets downright freezing. The puffy is the first item packed.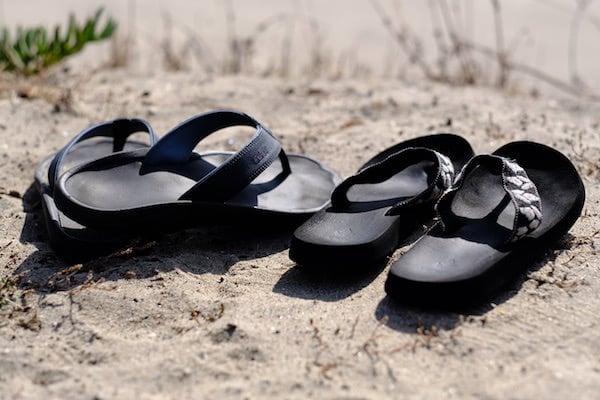 Flip Flops & Sunglasses
Much like the puffy, flip flops are a four-season statement. You'll often see a puffy jacket paired with flip flops (and often shorts) because, well, you never know when it might be beach weather. Sunglasses are also a year-round must. With an average of 300 sunny days per year, you almost always need a pair of shades to cut the glare. Plus, they make it much easier to watch the surfers. Keep it classic at O'Neill Surf Shop, Freeline Surf Shop, and of course, Flip Flop Shop all have a great selection of sunglasses and sandals, to get you outfitted in style.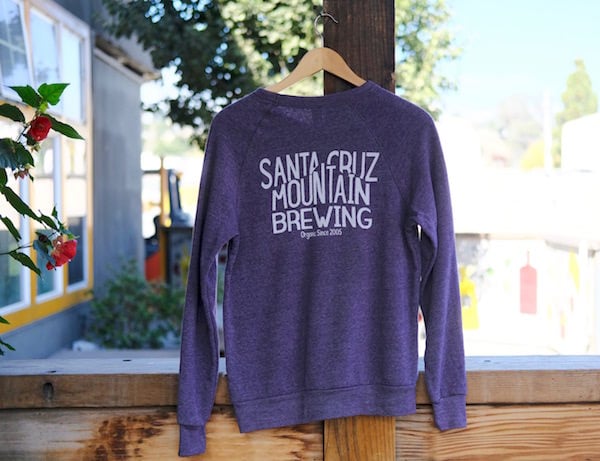 The Brewery Sweatshirt
In the last few year years, the craft beer scene in Santa Cruz has exploded. We now have 15(!) local breweries throughout the county serving everything from malty lagers and creamy stouts to hoppy IPAs and mouth puckering sours. This is a point of pride for many Santa Cruz residents and we show it by sporting our favorite brewery's sweatshirt any chance we can get. Pick up your own brewery schwag at local spots like Santa Cruz Mountain Brewing on the Westside, Corralitos Brewery out in South County, or Seabright Brewery in midtown.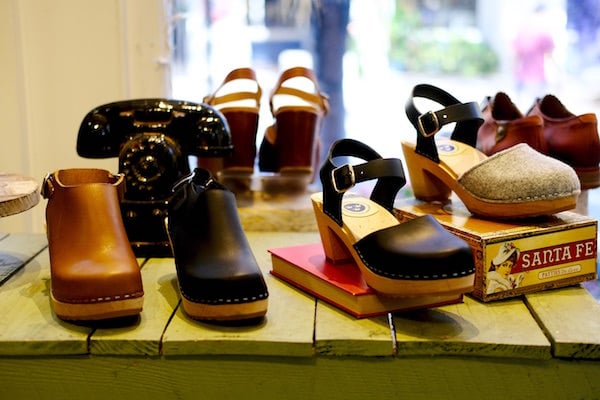 Clogs
The clog has made its comeback in Santa Cruz on the feet of college students, waitresses, artists, and office managers. Downtown Santa Cruz has your feet covered with stylish clogs at not one, but four shoe stores. The Sockshop & Shoe Company, a Santa Cruz favorite, has options from Swedish MIAs to comfy Clarks.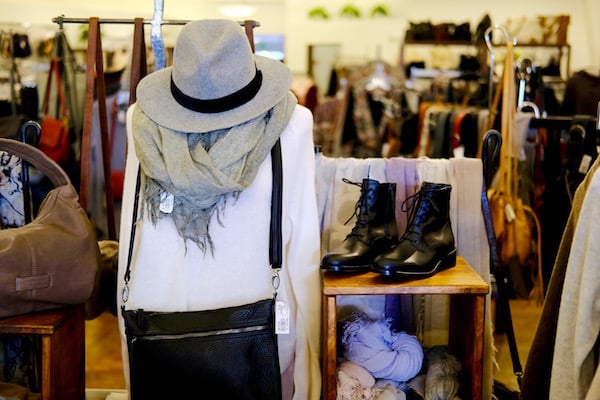 The Cozy Sweater & Scarf Combo
Even in summer, temperatures often drop in the evenings, so prepared locals keep a sweater and scarf on hand in case the fog rolls in. (Extra-prepared locals also keep a puffy stuffed in their purse or stashed in their bike bag at all times.) Find just the right scarf and sweater combo for the forecasted weather at Pacific Trading Co. or explore the soft collection of layering options at Wallflower Boutique and Stripe, all in downtown Santa Cruz.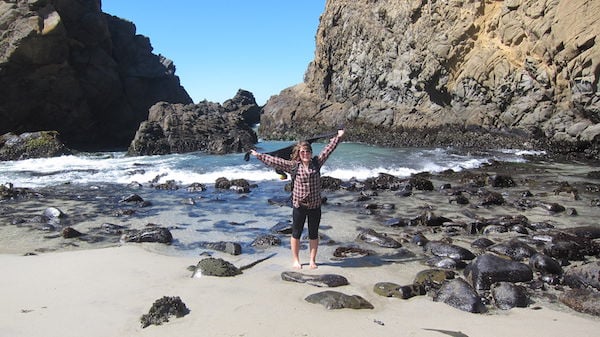 The Flannel
True to our farming roots, almost every Santa Cruz resident has a flannel in their closet. Great for casual coffee dates, waterfront walks with the dog, or weekend afternoons at one of the local breweries, the flannel is the perfect layering piece for most Santa Cruz activities. Check out Berdels Skate Shop or Stripe MEN downtown for your pick of trendy flannels. Heading up Highway 1? Don't miss the 'farm shirts' (aka flannels) at the official Slow Coast headquarters and flagship shop in Davenport. Housed in a classic 1954 airstream trailer, the small shop not only sells cozy flannels but also Slow Coast t-shirts, sweatshirts, and trucker hats.