With the surf and hiking trails pulling most of Santa Cruz out of bed early, you better believe we locals love our coffee. Whether you want to sit with a meticulously crafted third wave brew or simply refuel with a solid cup of joe, coffee options abound. Yep, we've got the place with the green mermaid too, but for a real taste of Santa Cruz, check out these independent coffee shops bursting with local flavor.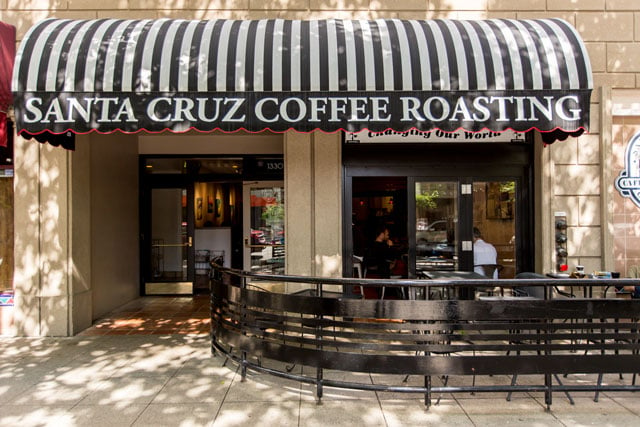 Long before locals knew what a flat white was, Santa Cruz Coffee Roasting was preaching the gospel of quality coffee. For nearly 40 years, they've been roasting their own beans and supplying the area with rich blends and single-origin coffees. They were the first Fair Trade roaster on the Central Coast and maintain personal relationships with coffee growers throughout Africa and Central & South America. Belly up to their signature Brew Bar, select a pour over, and find a comfy spot in their spacious Pacific Avenue locale on the outdoor parklet, a great place to people watch.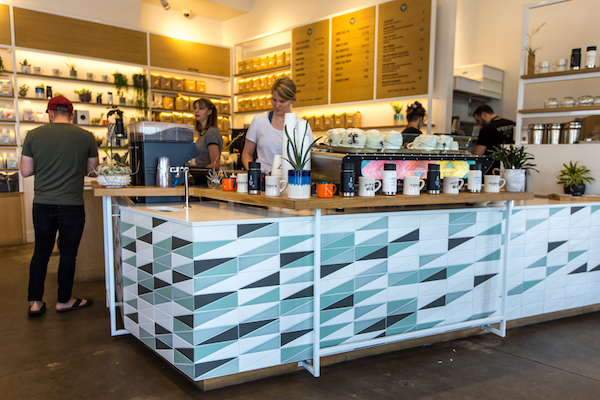 VERVE COFFEE ROASTERS
The big news around town is the new Westside location of this hip, third wave roaster. Adorned with bohemian decor and vivid palm tree wallpaper, the gorgeous space draws an Instagramming crowd. But that doesn't mean the drinks are secondary. Crafting really good coffee is obviously something they geek out on and their care is apparent in every over-sized cup. And while the Santa Cruz based company recently expanded to Tokyo, consider us biased to the four locations in its home town: on Pacific Ave. in downtown Santa Cruz, on Fair Ave. also in Santa Cruz, the surfing community of Pleasure Point and a new location on Santa Cruz's Westside.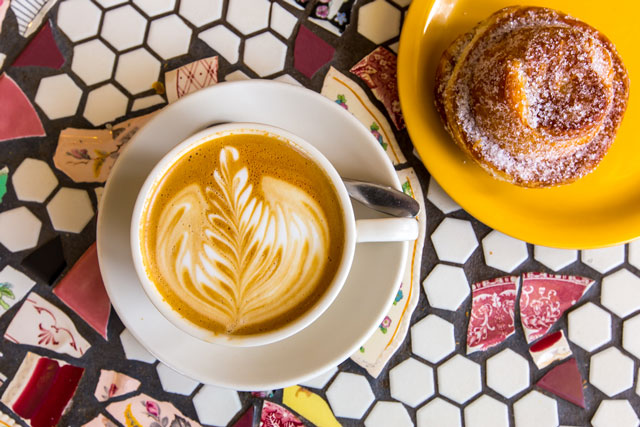 This Capitola institution bustles with an energy that rivals the popular delis of New York City but with a more laid-back, casual vibe. Ditto the endless smorgasbord of sweet and savory homemade items (note: that fancy word at the end of their name means you can get incredible rotisserie chicken too). In the back of the restaurant, you'll find a stand-alone coffee bar that serves up Verve coffee and espresso drinks. While you wait for your order, follow Gayle's youngest patrons to the mile-long counter of pastries and sweet confections. Our usual? The Downtowner, a heavenly sugar-encrusted morning bun, paired with a creamy cappuccino.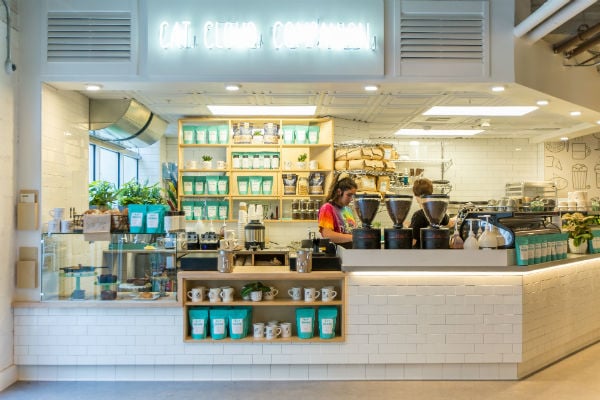 CAT & CLOUD COFFEE
Cat & Cloud Coffee can be found all over town these days. Beginning with their Pleasure Point location, expanding to Downtown in partnership with Companion Bakeshop in Abbott Square, in Aptos Village, at their newest location on the Westside, and served in many other eateries in between, Cat & Cloud has become a household name in Santa Cruz.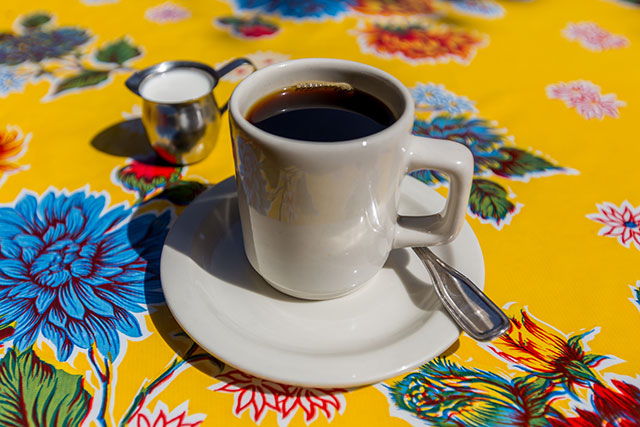 Sometimes you just want a good, unfussy cup of coffee served with all the fixins. That's when we head for Walnut Avenue Cafe. The popular daytime restaurant fills up quick and spills out onto a shaded front patio set with colorful tables that enliven downtown's sidewalks. They have an espresso machine, but we love a mug of their unique blend from Santa Cruz Coffee Roasters. We take ours with a side of one of their creative egg benedicts (try the Blackened Ahi) or fully-loaded scrambles and home fries. And don't forget Fido! Your patio-lovin' pup gets a menu of their own.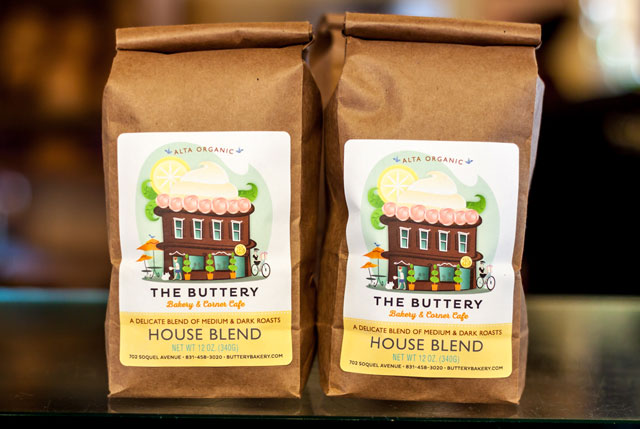 THE BUTTERY
Each morning, this bakery and cafe combo becomes the center of the universe for its surrounding Midtown neighborhood. Eager patrons line up for fresh baked pastries and a breakfast menu that includes five killer takes on the breakfast sandwich. They pour Alta coffee, a local organic roaster, and whip up lattes from their espresso bar. Nab a spot on their sunny garden patio and watch Santa Cruz spring to life.
HONORABLE MENTION: MR. TOOTS COFFEEHOUSE
We'd be remiss if we didn't mention this cozy Capitola coffee house that's captured the heart of one of our staff members. What warrants a trip here? Three words: fresh whipped cream. Give the word and a thick dollop of deliciousness graces your cup.
All photos by Garrick Ramirez