All Photos by Molly Ressler
Santa Cruz County is home to acres of fertile farmland and ambitious farmers. It's also home to creative men and women who can transform these locally grown ingredients into bottled beverages that slake your thirst and treat your taste buds. From the farm to the production process and finally to the bottle, we're lifting the lid on three local specialties: wine, spirits, and for all ages, cold-pressed apple juice. The stories of how these ingredients go from flora to refreshment will make you truly savor each sip.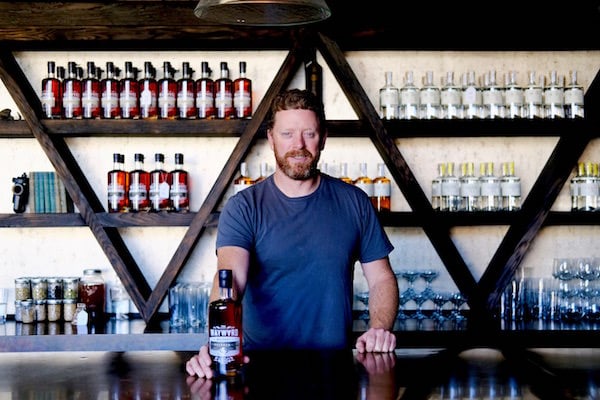 Whiskey & Gin at Venus Spirits
Venus Spirits is the only distillery in Santa Cruz County. Owner Sean Venus, however, doesn't rely on the lack of local competition for success. Each of his spirits features organic ingredients and boasts at least one well-deserved award. Although Sean distills several types of spirits, he's a whiskey-man at heart. Of course, whiskey requires a maturation process, which means it takes time (a year at least) to age to that smooth, spicy perfection. Fortunately, Sean decided to dabble in gin and blue agave spirits as well so the public could enjoy his brews long before the first batch of whiskey was ripe for imbibing.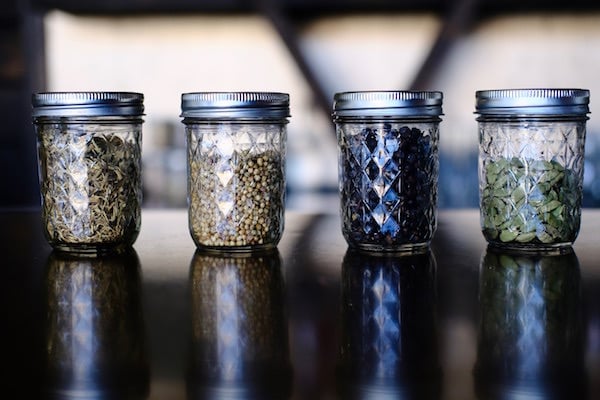 Venus gin is something akin to drinking a floral bouquet spiked with anise, cardamom, and juniper. The aroma itself is intoxicating and has been known to win over even non gin drinkers, myself included. Many of the ingredients come from local farms, depending on what's available. Sean sources bay leaves from Jacob's Farm and fresh sage and fennel from Route 1 Farms. The fresh herbs, botanicals, and fruits are combined with organic wheat and distilled in one of two copper Alembic stills custom-made in Spain.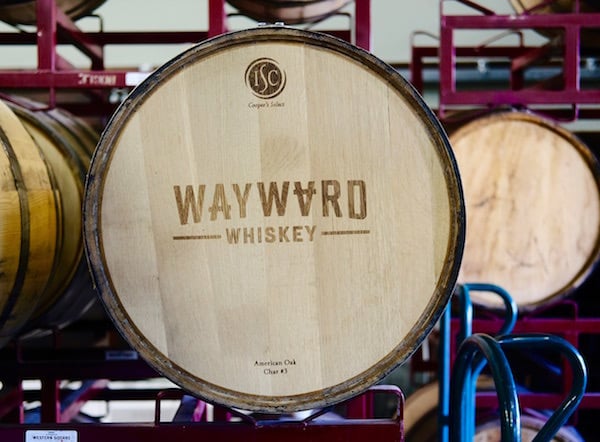 Then there's the whiskey. This deep amber spirit is 90 percent California-grown. Sean tries to source as many ingredients as possible from the Santa Cruz area and gives his spent grains and mash to local farmers to feed their goats and pigs. Still a young distillery, the oldest Venus whiskey is only three and a half years of age. Don't expect a lackluster whiskey, however, as a result. "We put the purest-tasting spirit into the barrel so that it's not time you're relying on to correct those imperfections in flavor," explains Sean.
So how does Sean make award-winning whiskey and other spirits time and time again? Part of it comes down to the location. If Sean moved his distillery outside of Santa Cruz (or even to another location within the county), it would significantly change the flavor. As the spirits age, the salty ocean air both cools the space and gives the hard alcohol a uniquely Santa Cruz quality.
The large copper stills also play a huge role in the final product. Each still is dimpled in hand-pounded little craters. These craters work to remove impurities in the spirits. "Like a roof after it rains, little drips of the spirit drip back down, and with every drip, it further purifies the mixture while reducing and concentrating the flavor," says Sean.
Each spirit tastes perfectly balanced-just the right hint of lavender or finish of caramel. Perfect, however, isn't what Sean aims for. Instead of striving to create the exact same bottle each time, the Venus team enjoys the slight differences that the fresh ingredients and distilling process allow. "We celebrate the imperfections and the subtleties," says Sean. Imperfect perfection has never tasted better. Sean recently shared his love of Santa Cruz and why he chose to set up his distillery here.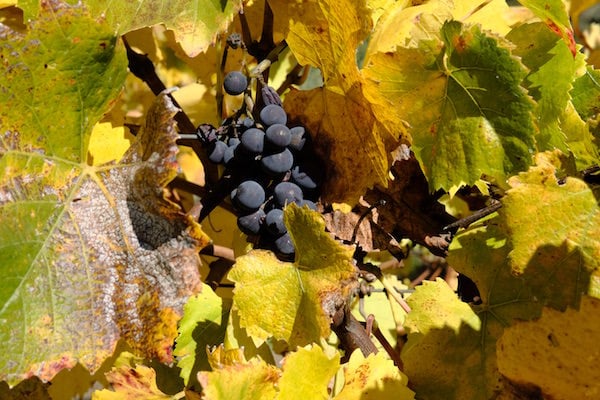 Chardonnay and Olive Oil at Nicholson Vineyards
The narrow road to Nicholson Vineyards is bordered by grapevines, oak trees, and smart white farmhouses. In fall, the rolling acres glow yellow, orange, and red and the Nicholson family prepares for an influx of devoted wine lovers. Planted in 1995, the vineyards grow on land where apple orchards spread their roots for nearly a century. This creates a unique terroir that comes through in the winery's signature Chardonnay. Rather than a smooth, buttery flavor, the Nicholson Chardonnay is crisp and light, tasting of tart green apples plucked right off the tree. Nicholson Vineyards is one of the many wineries of the Santa Cruz Mountains Appellation.
There's more than wine at this small vineyard, however. Marguerite Nicholson hand-planted 485 Tuscan olive trees ten years ago and the family now sells limited batches of their own olive oil. "Unlike wine which requires patience and time, oil is produced quickly and provides immediate gratification," says Marguerite. "We pick our olives one day and have beautiful oil the next."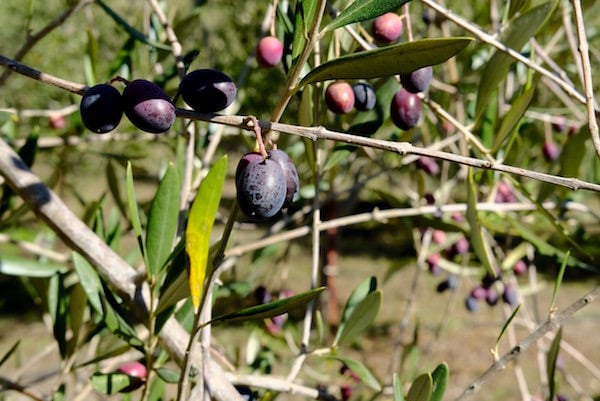 The olives are harvested by hand using rakes to knock the little black fruits from the silver branches. Pits and all, the olives are then ground together into a paste using an old-style granite grinding wheel that stands over five feet tall. The centrifugal force turns the paste into a golden liquid that nearly sells out before it's even bottled.
The Nicholson family prides itself on being stewards of the land and using sustainable practices to grow their grapes and olives. For Marguerite, the reasons for avoiding harsh pesticides and chemicals are personal. "I never wanted to put anything here that would make it unsafe for my kids to bike through the vineyards," she explains.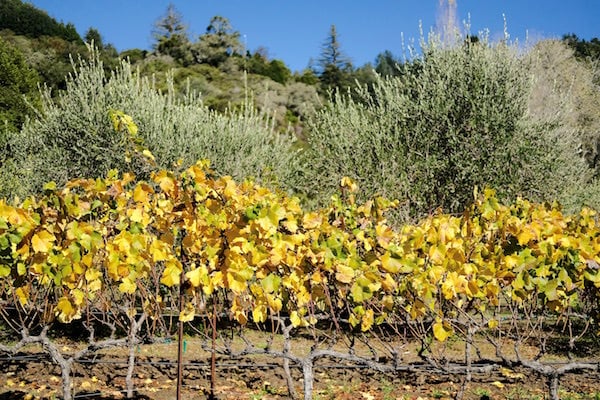 With less than four acres of grape vines, the Nicholson family sells over 90 percent of their wine onsite at the vineyard. And they have no intention to expand. The wife of a 10th generation Californian, Marguerite worries that younger generations are starting to lose their sense of roots and history. She wants people to discover their wine at the vineyard itself so that they have a chance to immerse themselves in the rich history of the land as part of the tasting experience.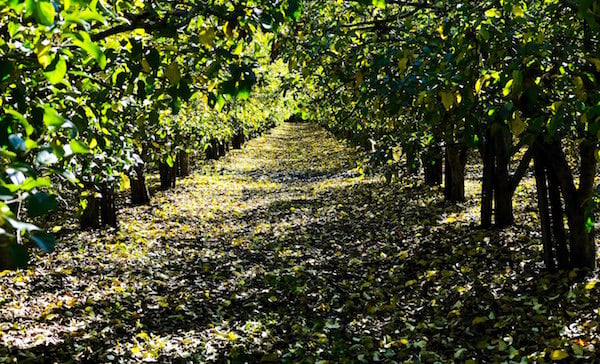 Cold-Pressed Apple Juice at Martinelli's
Everyone knows the name Martinelli's but few realize the international apple juice brand is based in Watsonville at the south end of Santa Cruz County. Distributed to 36 countries, every bottle of cold-pressed juice goes through the Watsonville processing plant. All the apples are U.S. grown, with the majority picked from orchards here in Pajaro Valley. The nearly 150-year-old company (their anniversary coincides with the 150th anniversary of Watsonville in 2018), has long standing, multi-generational relationships with local apple growers and employs 300 people in Watsonville.
The secret to Martinelli's long-lasting success stems from their apple pressing process. The 100 percent apple juice is cold-pressed and then pasteurized in the bottle. (Most apple juice is liquid-pasteurized in large batches, before being bottled, diluting the flavor.) The bottles are made from thick glass to withstand the heat. If you've ever wondered why you can't get Martinelli's in a cardboard box or plastic bottle, their pasteurization process is the reason. The high acidity of pure apple juice will eat away cardboard!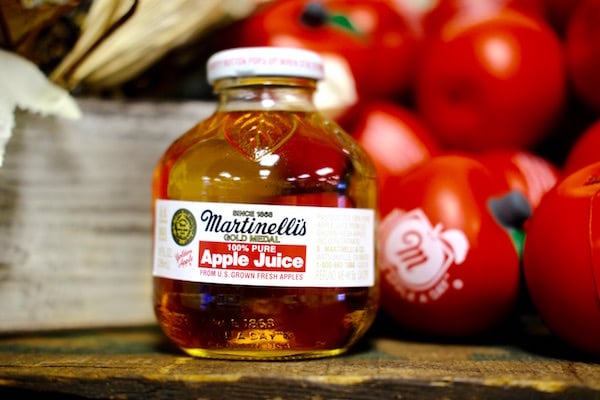 Each bottle of Martinelli's contains nothing but apples and 100 percent concentrated juice from other featured fruits like grape, cranberry, and pear. The company uses mostly Pippin apples, a tart green variety that packs a punch, but they also mix in other varieties like Gala, Fuji, and Gravenstein. It's well worth a visit to their Company Store in Watsonville for a chance to try some of the staff favorites, like Sparkling Apple-Mango or Apple-Marionberry. The range in flavor and mouth-feel is akin to a fine wine or artisanal beer but this tasting flight is one the whole family can enjoy.