In honor of California Surfing Day on September 20th, we've round up some of our favorite surf inspired activities so your attendees can go from board meeting to surfboard all in one day!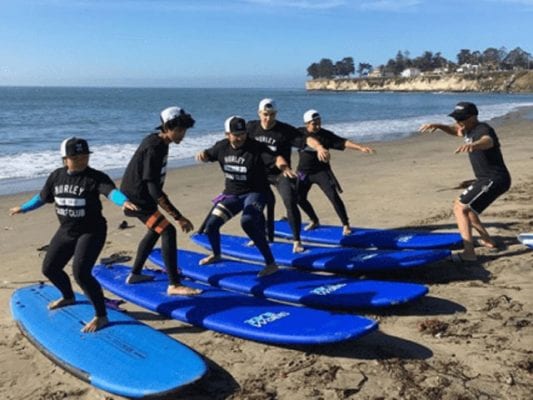 Take a group surf lesson with Richard Schmidt Surf School
After a day full of meetings, refresh your mind and body with a surf sesh at Cowell's Beach! Since 1978, Richard Schmidt and his staff have shared the stoke of surfing with thousands of people. With the innovative techniques Richard has developed, students are guaranteed success.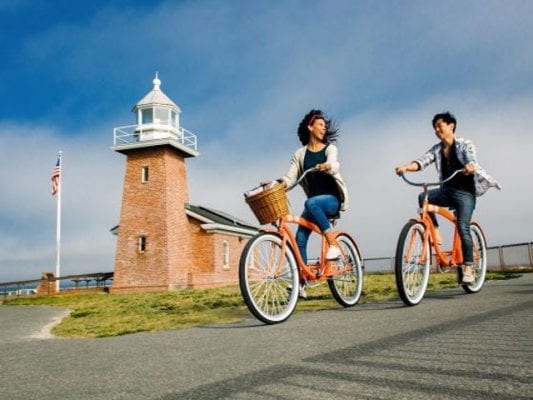 Check out the Santa Cruz Surfing Museum
Santa Cruz's surfing history is recorded at the Santa Cruz Surfing Museum which overlooks Steamer Lane, one of the best places in the country to surf. Learn about the three Hawaiian princes that started it all when they rode the waves on redwood surfboards and more! Your team will love the surfing memorabilia and front row seats to watch the locals shred at Steamer Lane.
Host your meeting at The Cove!
Dream Inn Santa Cruz's Jack O'Neill Restaurant and Lounge offers, "The Cove," a private dining and meeting space for up to twelve. If you didn't already catch the surfing significance, the restaurant is named after Jack O'Neill, the late inventor of the wetsuit and founder of the O'Neill brand. O'Neill called Santa Cruz County home, and as his namesake restaurant and lounge, they focus on coastal cuisine done right, the way Jack would have liked. Enjoy the surf inspired ambiance with surfboard ceiling and sweeping views of Cowell's surf spot.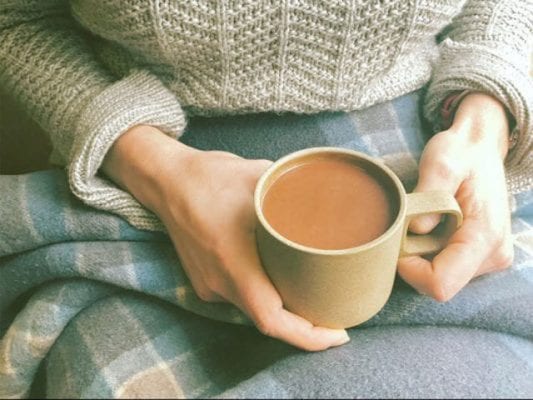 Finish the day like the locals do at Mutari Chocolate House & Factory
Mutari Chocolate House and Factory whips up the local secret for re-energizing after a long day in the waves or a meeting! Mutari specializes in ethically sourced single origin craft drinking chocolate that is sure to wake up the mind and stimulate tired muscles. The caffeine delivered in the form of a smooth chocolate beverage is the key to finishing out your day strong!