One of the best things about yoga is that you can strike a pose almost anywhere. All you need is a flat space to roll out your mat and before you know it, you're breathing deep through your third round of sun salutations. If you're looking to stretch out while breathing in the salty ocean breeze or fresh mountain air, Santa Cruz County has plenty of Namaste-worthy open-air 'studios' for you to choose from. Find the perfect place to roll out your mat under the redwoods, overlooking the Pacific, or poolside with hotel luxuries at your fingertips. (Added perk, the Santa Cruz County dress code encourages spending the rest of the day in your active wear.)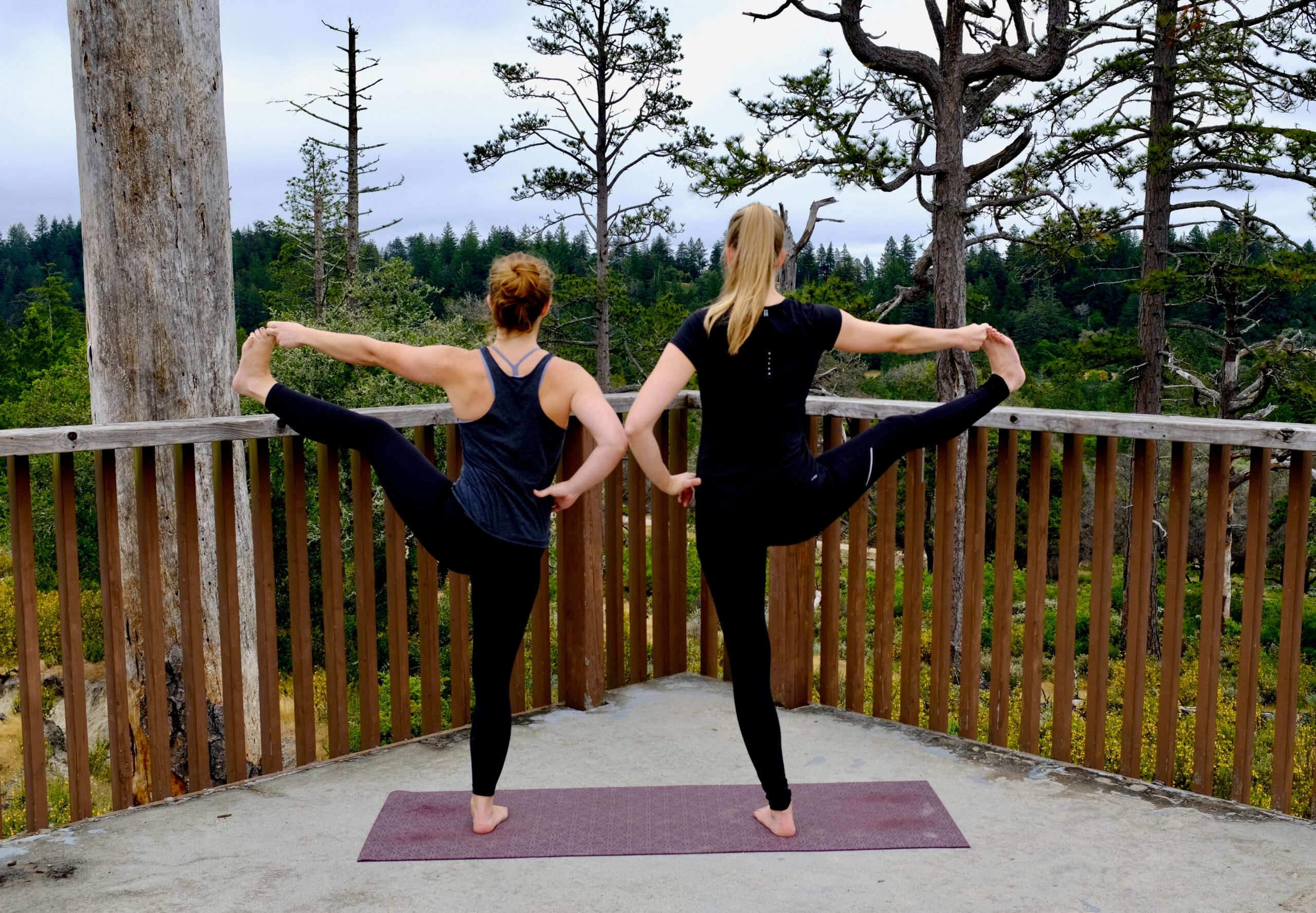 Above the Trees: Henry Cowell Observation Deck
As you hike through Henry Cowell Redwoods State Park, you'll pass many tranquil spots perfect for a quick vinyasa flow—the sandy beach along the river, the soft duff at the base of a giant redwood, or overlooking an open meadow. The most scenic (and flat), however, is the Observation Deck with 360 degree views of the surrounding Santa Cruz Mountains. When it's clear, you can even see the shimmering blue ribbon of the Pacific beyond the tree line. The deck is in the Santa Cruz Sandhills habitat—an ecosystem endemic to Santa Cruz County that features white sandy soil, waist-high wildflowers beneath stoic ponderosa pines, and rare plants, like the silverleaf manzanita tree, that only grow in this unique landscape. The hike is 1 to 5 miles round trip, depending on your starting point, but either way plan to pack a picnic along with your yoga gear—you'll want to stay awhile to take in the view and soak in the quiet.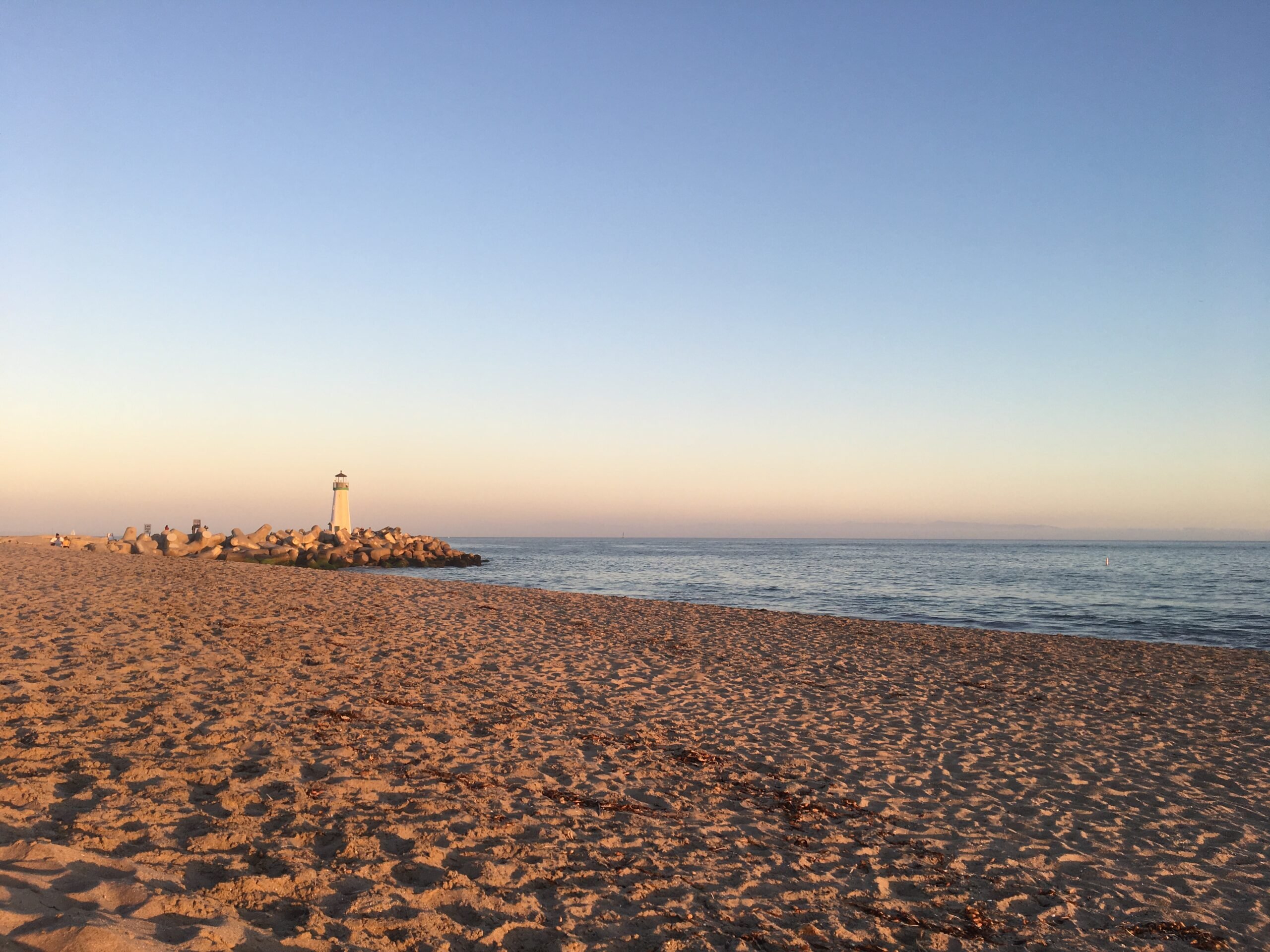 Of course, the classic outdoor yoga studio is on the beach, your mat facing the ocean so you can scan for whales and dolphins while practicing your tree pose. Set up near the water or, for a little more solitude, behind the series of Seabright's small dunes draped with a lattice-work of yellow sand verbena and beach evening primrose. Instead of driving, ride your bike to the beach and then explore the Seabright neighborhood after your yoga session. Pedal over to The Buttery for breakfast, then check out the current exhibit at the Santa Cruz Museum of Natural History.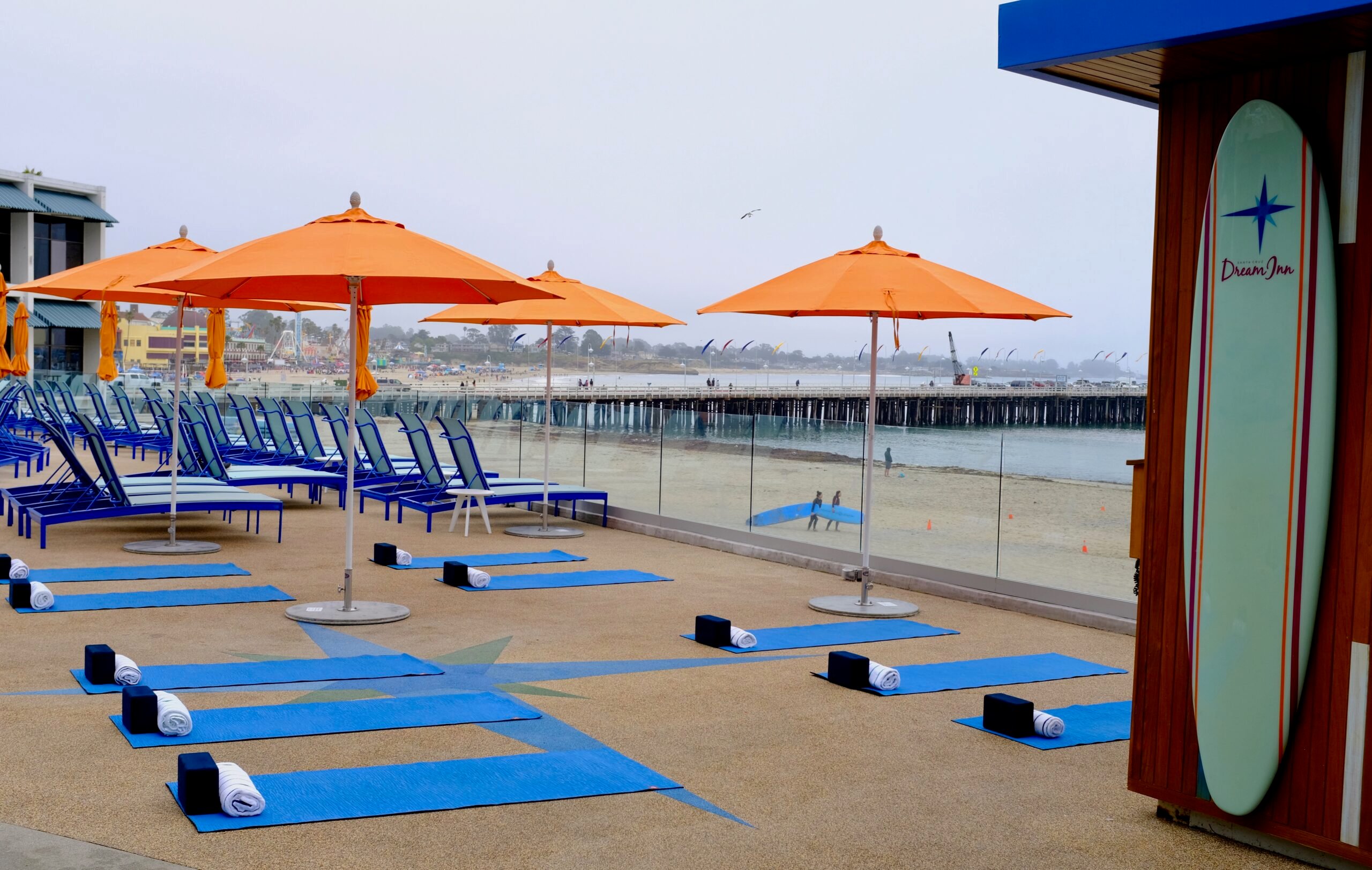 Roll out of bed and down to the ocean-side pool deck at Dream Inn for some gentle morning yoga overlooking the waves and the Santa Cruz Wharf. Teachers from Luma Yoga guide guests through an hour of relaxing stretches to the sound of the surf and iconic views of surfers catching the day's first waves. Unwind further with a post-yoga soak in the hot tub several steps behind your mat, then fuel up for a full day of adventures at the newly renovated Jack O'Neill Restaurant & Lounge.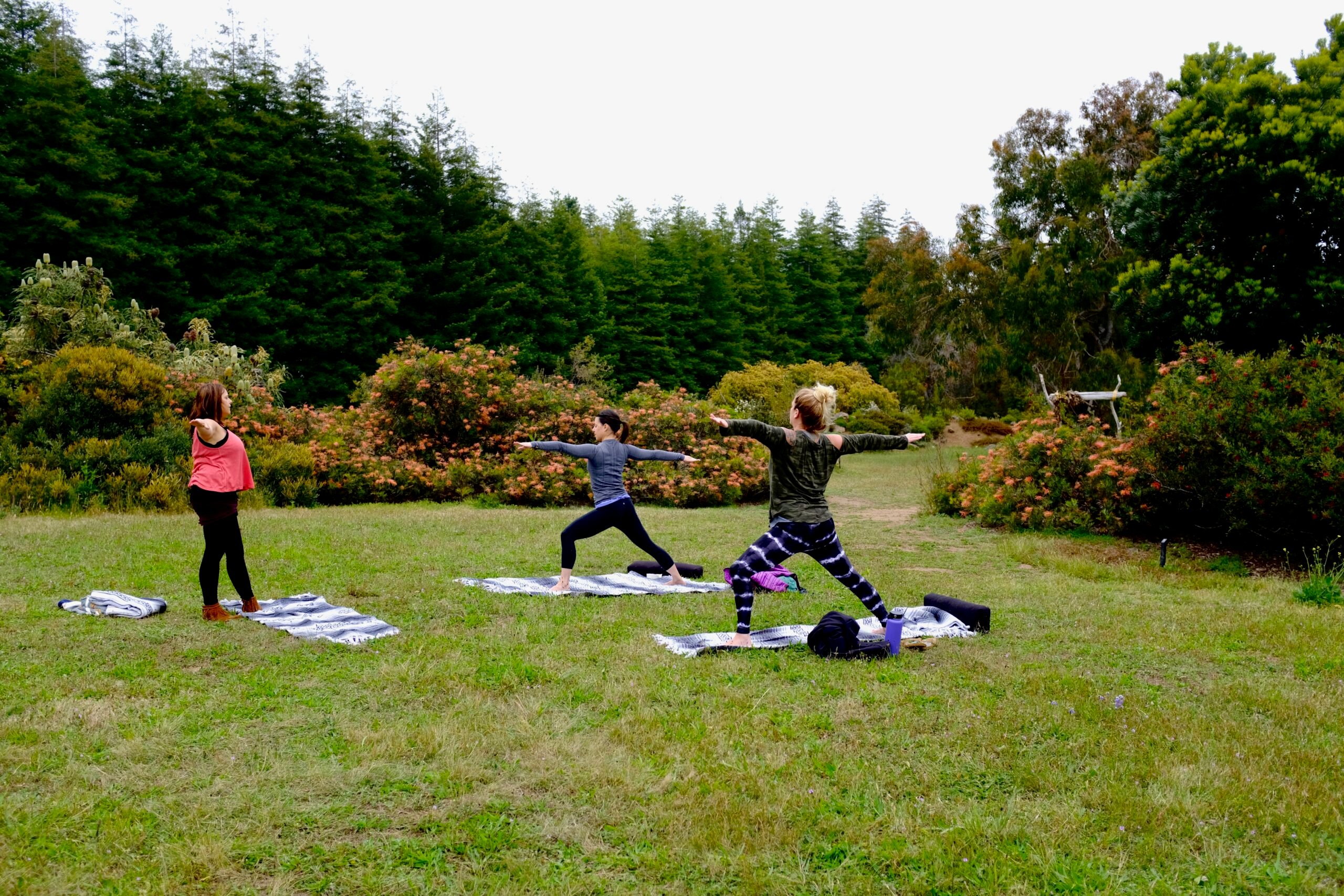 Before you settle down in the Australian garden for your morning flow, take a meditative walk through plants from around the world, pausing to observe hummingbirds sipping nectar from California sage and the occasional rabbit hopping through the underbrush. The UCSC Arboretum offers yoga and ethnobotany classes that combine a short lesson about native plants and their traditional uses with a gentle yoga flow suitable for all levels (blankets and serenity provided). After class, head down the road to Companion Bakeshop for a sourdough croissant and cup of locally roasted Cat & Cloud coffee. Ease into the afternoon with a leisurely walking tour of the region's terroir at Santa Cruz Mountain Vineyard, Sones Cellars, or any of the Westside's tasting rooms.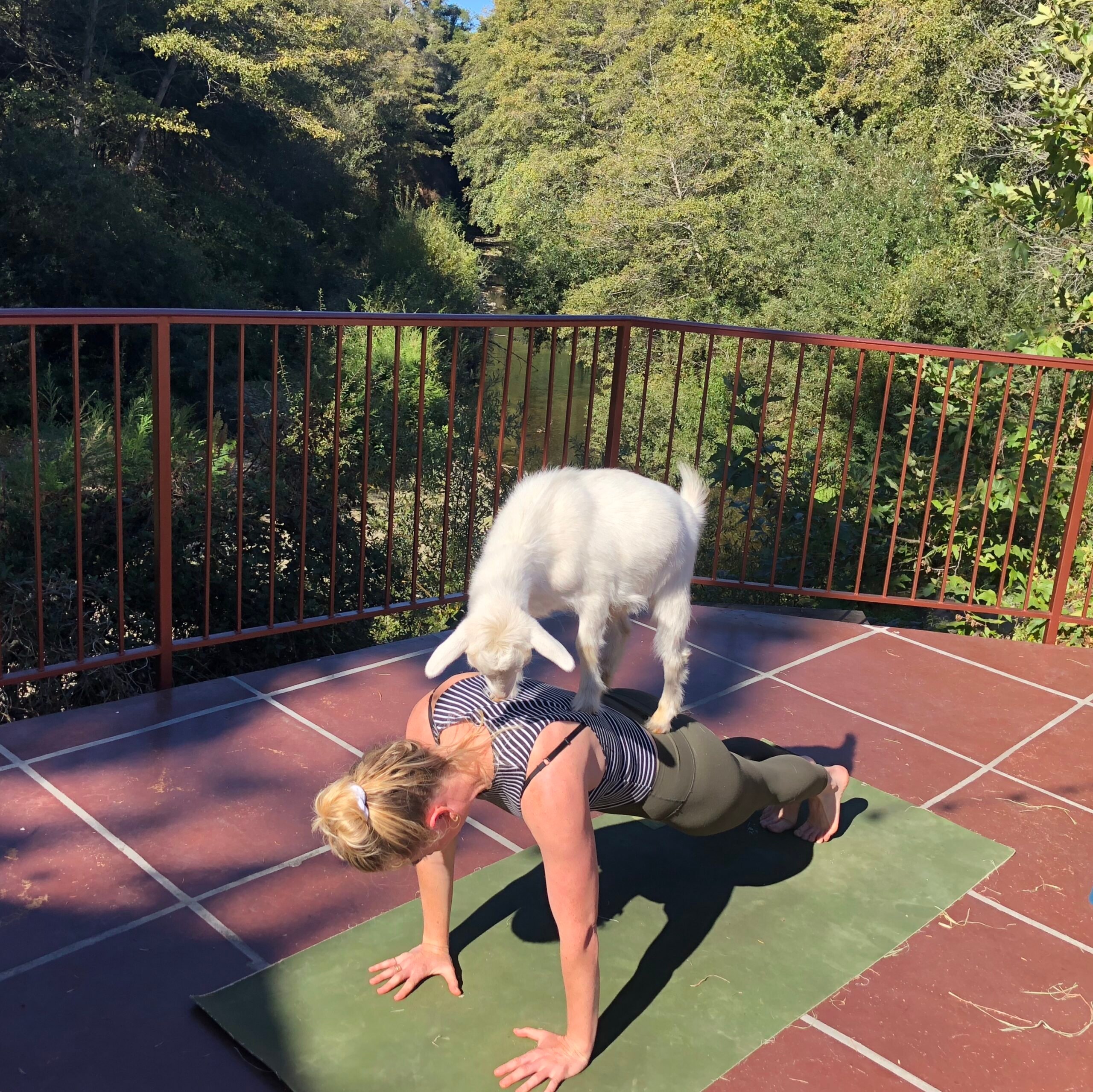 Roll out your mat on Bargetto Winery's sun-warmed patio above an alder-lined creek for a yoga session that will get you breathing deep and laughing hard. As you move into tabletop pose, make sure your wrists are squarely planted beneath your shoulders so a goat can hop on your back for an impromptu hoof massage. Now, try to move into plank pose with an additional 15 pounds on your back. Goat yoga is offered seasonally at Bargetto, so check their event calendar before planning your day around this unforgettable experience.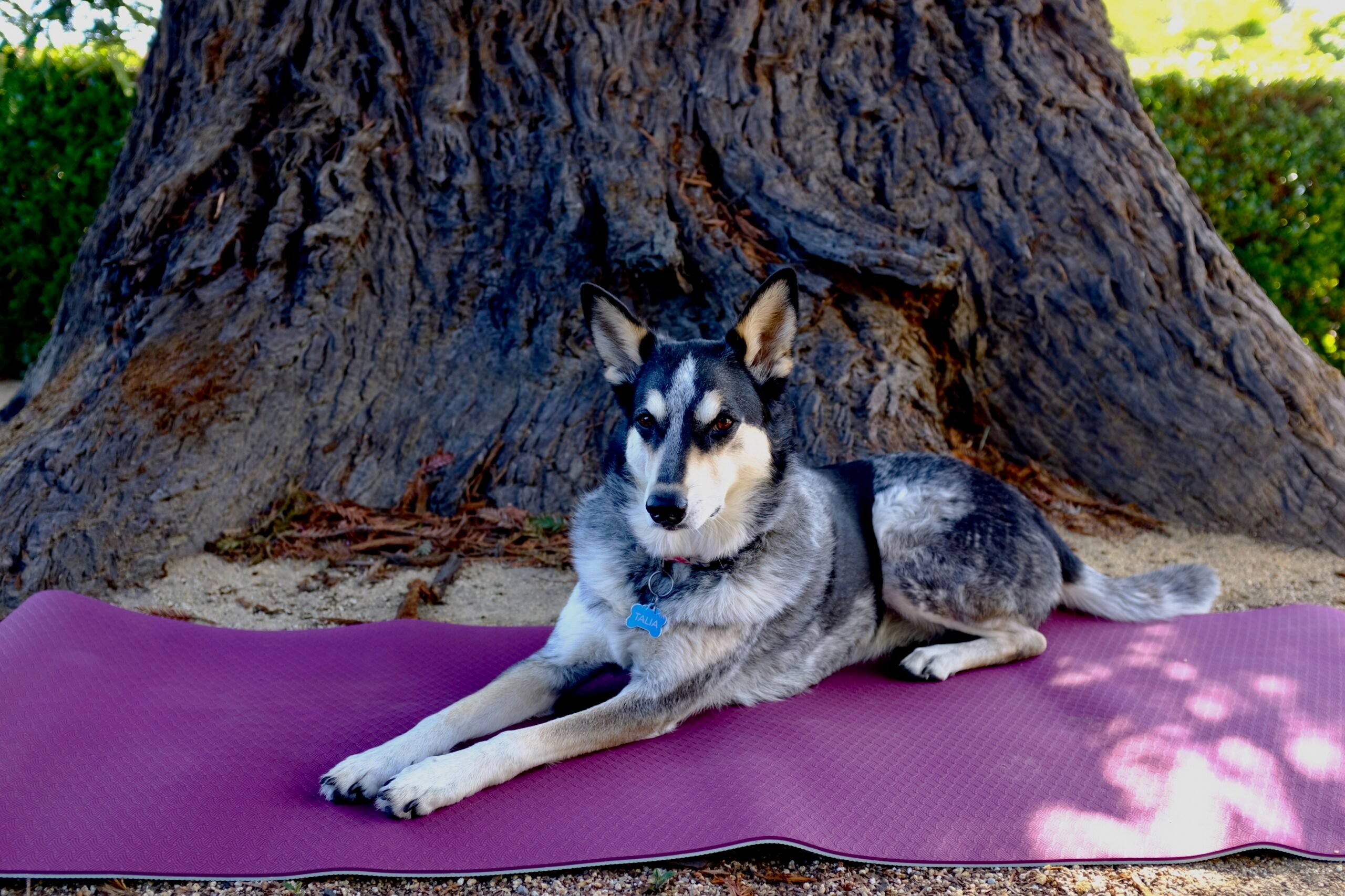 As a guest at Chaminade Resort & Spa you have access to 3+ miles of hiking trails that dip down into the shady redwood forest and fragrant eucalyptus groves surrounding the picturesque hilltop property. Take a walk in the woods and set up your own outdoor yoga studio under the redwood canopy. Get into downward dog and breathe in the scent of the forest while listening to the muffled burble of a small creek down below. Speaking of dogs, Chaminade is Fido-friendly, so bring your pup along for a weekend retreat of patio dining, massages, salt sauna sessions, and, of course, yoga. Find more dog-friendly hotels here.