Santa Cruz has so many great restaurants, and you can enjoy their tasty offerings at your own dinner table or while relaxing at the beach. No pots and pans to wash, no groceries to buy, no recipes to follow. The hardest thing about your dinner will be choosing the restaurant! Here are five fantastic spots around Santa Cruz that offer tasty take-out.
Centrally located in Santa Cruz off of the Soquel exit, Erik's Deli Cafe is the perfect spot to grab and go – ADVENTURE! Sandwiches are made with high-quality meats, savory cheeses, and fresh produce. Their slow-simmered and hand-crafted soups, freshly-made salads, and delicious bakery goods are made with only the finest ingredients. For a healthy favorite, try the Pilgrims Progress with turkey, avocado, sprouts – and of course, "Erik's Secret Goo." Another favorite is their warm sandwich, the Abbott's Habit, with premium roast beef, Swiss cheese, mushrooms, onions, tomato, clover sprouts and Erik's Secret Goo on a French roll. From sandwiches, soups, salads, side dishes, and desserts, Erik's offers something tasty for everyone! And no contest, they've got the best pickles in town.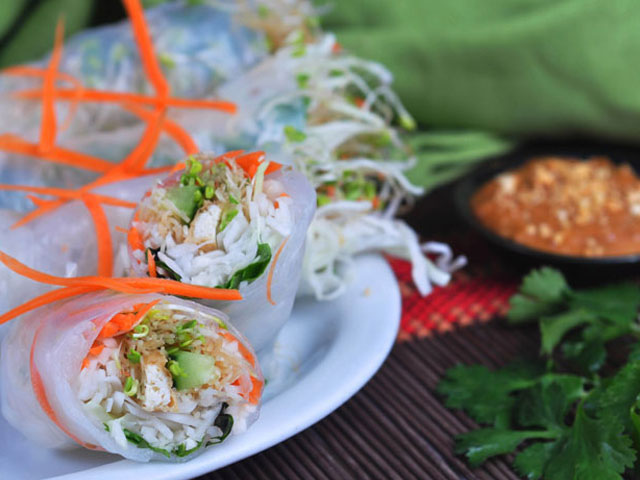 Pacific Thai may be a small restaurant, but they've got a big menu and big portions. Along with the curries and noodles you'd expect at a Thai restaurant, they've also got unique options, like bbq pork, marinated in yellow curry, coconut milk, and spices. Finish up your order with a classic boba tea that has just the right balance of sweetness. With the fresh ingredients and spices, the dishes look and smell as good as they taste. Everything is made to order, and many of the dishes can be modified to make them vegan or gluten-free. While there's a common assumption that all Thai food is super spicy, there's something for every palate.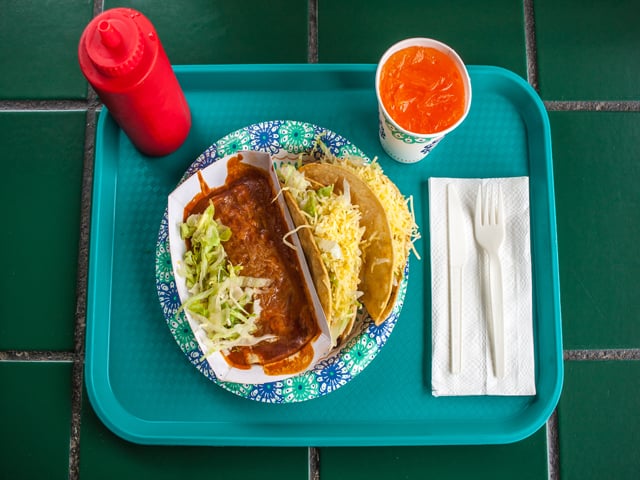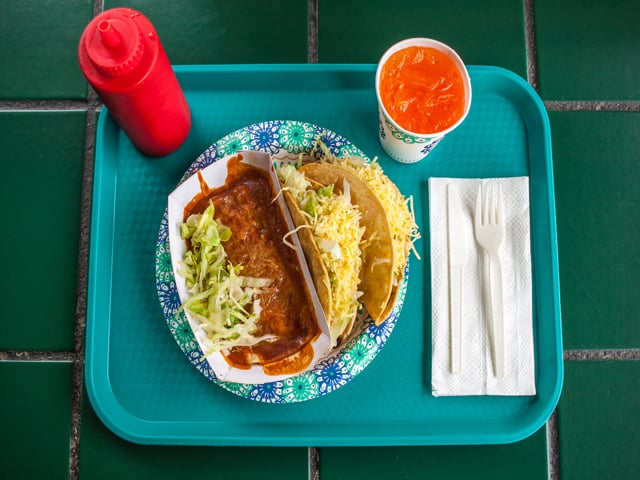 This family-owned business, a half block away from the wharf, has been a staple for authentic Mexican food in Santa Cruz since 1975. They use their own Mexican family recipes; in fact, the super quesadilla recipe at the tiny taqueria is the original recipe from 55 years ago. A can't miss item is the crispy tacos (a key player on the taco trail), they're made fresh and then fried with an option of shredded beef, ground beef, or chicken. Bonus – the restaurant has got a small parking lot in the back, which makes a takeout pick-up a breeze.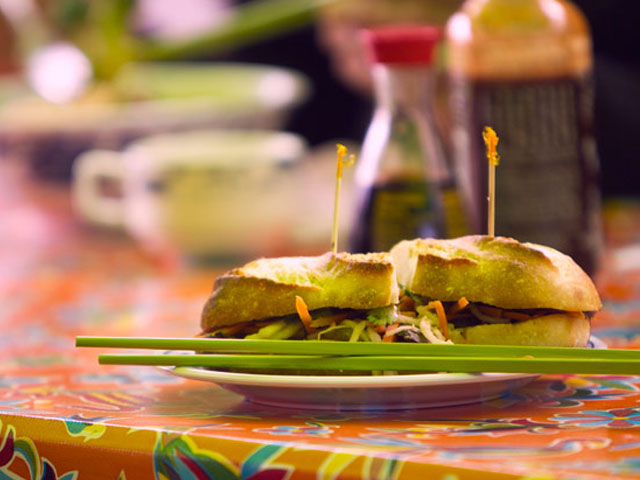 Trying to please meat eaters, vegans, and anyone who's gluten-free? Charlie Hong Kong has you covered. The restaurant has been in Midtown for 20 years, and there's a reason it's been there so long. The Asian street style food is not just healthy and affordable, it's consistently delicious and full of flavor. Every morning, the kitchen staff preps an impressive 500 pounds of organic produce. Bypass the line that inevitably forms around lunch and dinner time by calling in your order, and head straight to the back counter in 10-20 minutes to pick up your order.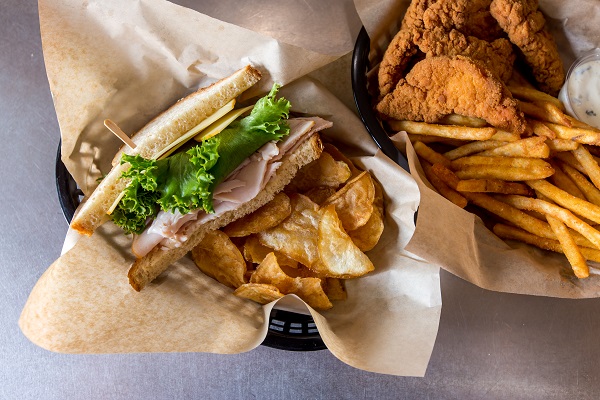 Tucked away in Soquel at the end of 41st Avenue, Surf City Sandwich is worth finding because of its expansive menu, fresh ingredients, and quick service. Paul, the owner, is also a longtime chef, and the focus is on fantastic and fun flavor combos. Like the Johnny Utah, with smoked turkey, chipotle mayo, smoked gouda, avocado, sprouts, and tomato, or the Vulcan Mind Melt, with ​Angus beef, Applewood smoked bacon, bbq mayo, ghost pepper jack, sharp cheddar, fried onion rings on a garlic-toasted ciabatta roll. Surfboards decorate the interior and a flat-screen TV plays live footage of Santa Cruz surf, so you can check out the conditions as you pick up your food.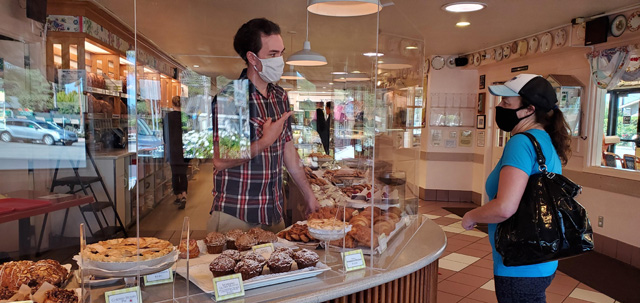 Upgrade your takeout game with the ever popular delights from Gayle's Bakery at the top of the Capitola Village. Choose from pastas, roasted chicken, vegetarian dishes, soups, specialty sandwiches & salads, award-winning breads & pastries, and espresso. It's the perfect takeout companion for your day in the village.
Updated Summer 2021