Photo Courtesy of Jim Capwell
Santa Cruz is known for its phenomenal wildlife viewing opportunities. Year-round whale watching, birding, otters, tide pooling, and forest wildlife, plus seasonal monarch butterflies have put Santa Cruz County on the map for many nature enthusiasts! But in December, January and February there seems to be a crescendo of wildlife that make Santa Cruz a wintertime must-see! Migrating gray whales, wintering monarchs, King Tides, and upwards of 400 species of birds make these months the perfect time to get out and enjoy nature. So check out some of our wintertime wildlife must-sees, grab a FREE Wildlife Watch Kit, and start planning a future trip to Santa Cruz!
And please remember to explore safely this season! Protect and respect the wildlife, and also protect and respect others by taking the Safety Pledge to wear a mask and social distance.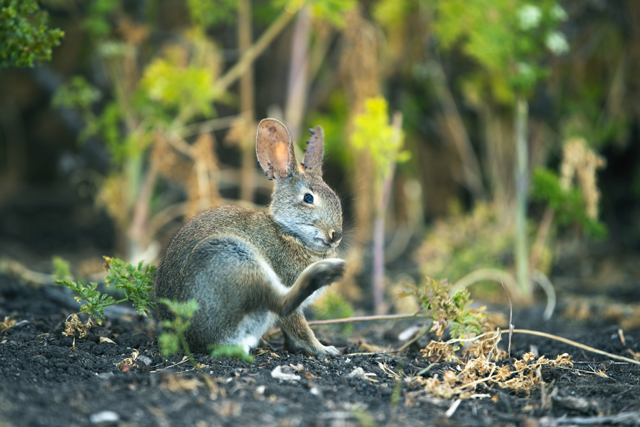 FOREST FAUNA
The forests wildlife is active year-round, but the fresh winter showers can really cause a creature stir. From furry friends like deer, rabbits, squirrels, bobcats and coyotes to the slimier finds like banana slugs, salamanders, newts, and frogs, the trails of Santa Cruz County's state parks often lead to dozens of animal sightings. Take a peek at this visit to Henry Cowell Redwoods State Park – how many creatures can you spot? Or how about this day at Wilder Ranch State Park? For some great trails to start exploring, check out our Top 5 Hikes in Santa Cruz County.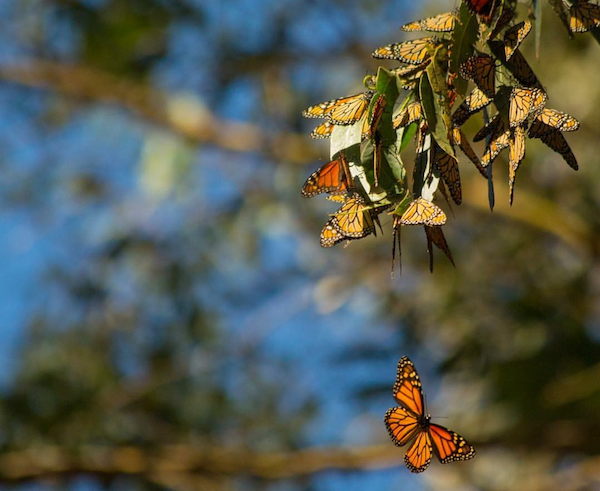 Photo Courtesy of Matthew Foreman
MONARCH BUTTERFLIES
Seasonal visits to Natural Bridges State Park, California's only state park butterfly preserve, allow visitors an intimate look at the majestic monarch butterfly. Fall marks the return of thousands of monarch butterflies that spend their winters in a protected grove inside the park, with most departing by mid to end of January. Famous for both their grace and stamina, the monarchs make an extraordinary migration of thousands of miles, flying from summer habitats in the United States to warmer climates in Mexico and California for the winter. Take a peaceful self-guided walk among the eucalyptus trees for viewing.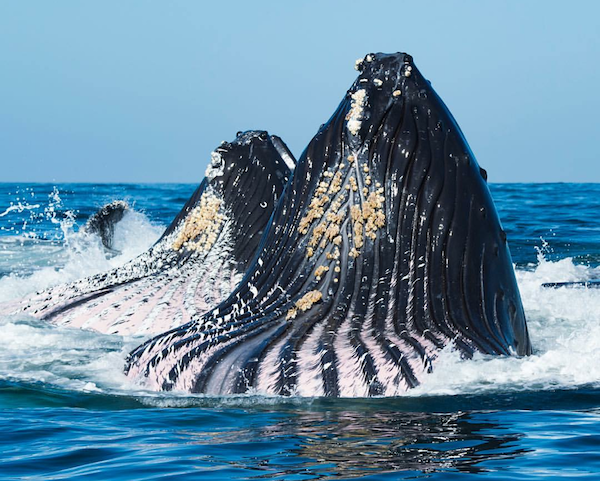 Photo Courtesy of Jim Capwell
WHALES
Winter is known for its frequent sightings of California Gray Whales as 20,000 of these giants pass through the Monterey Bay on their annual winter migration from the cold arctic waters, to the warm lagoons of the Baja Peninsula. Santa Cruz Whale Watching says, from December – April, "the chance of sighting the Gray Whales at this time is very high, somewhere around 90%!" That's some good odds! Catch sight of these magnificent creatures this winter and other sea life by taking a whale watching tour or a sailing charter on a luxury yacht. An abundance of sea otters, dolphins, porpoises, sea lions, humpbacks (which are pretty much year round) and a variety of ocean birds can be spotted as well in the unique ecosystem of the Monterey Bay. Check out NOAA's Seasons in the Sea for a month-to-month look at what marine life is in season.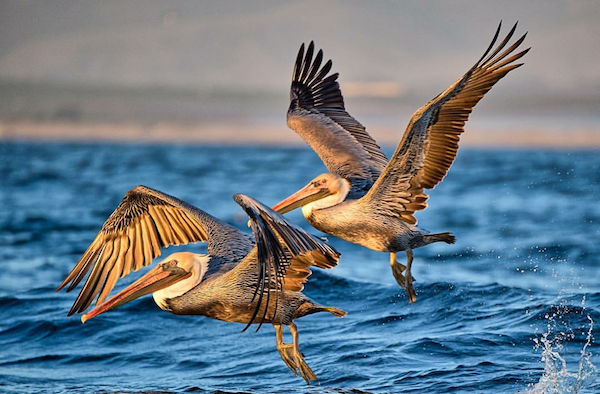 Photo Courtesy of Jim Capwell
BIRDING
Located along the Pacific Flyway on California's spectacular Central Coast, Santa Cruz County is a premier birding destination. Its rich diversity of habitats attract upwards of 400 species of resident and migratory birds. You'll find Snowy Plover skittering across the sandy beaches at Pajaro Dunes. Waterfowl dive and dabble at Wetlands of Watsonville's freshwater marshes. Hummingbirds dart among the exotic flora at the Arboretum at UCSC. And at the renowned Elkhorn Slough National Estuarine Research Reserve, you can walk the trails or kayak the waters to see over 340 different species of birds that pass through or find permanent refuge at the slough.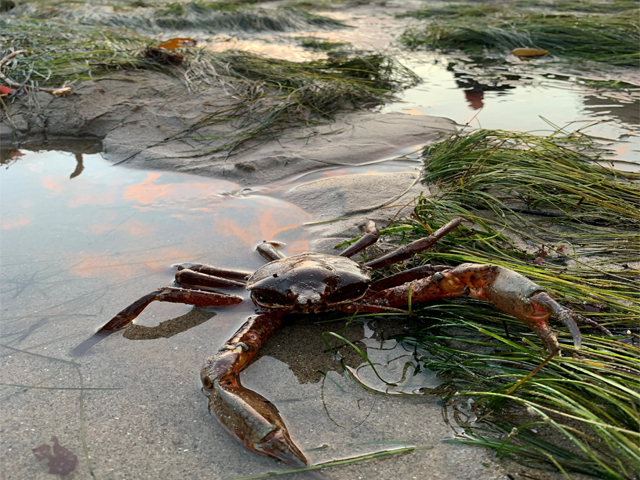 Photo Courtesy of Rachel Endsley
OTTERS, TIDE POOLS, & MORE
As you can see, winter brings some of the biggest wildlife stars to the scene with breaching whales and mesmerizing monarchs, but a few year round favorites are as present as ever – the always cute, sea otters, and the always fun, tide pool creatures. A simple walk along the Santa Cruz Wharf often leads to otter sightings and tide pooling spots are plentiful in the county – especially with those winter King Tides. For a neat look at the wildlife at Natural Bridges State Beach, including some up-close peeks into the tide pools, check out this peaceful Moment in Nature video.
Hope you can enjoy some winter wildlife in Santa Cruz this season! Be sure to tag @visitsantacruz in your posts!