The official summer season may be coming to a close, but the weather continues to amaze! And right on cue, September sunsets are making everyone remember why the change of seasons isn't so bad in Santa Cruz County. Whether you can sneak in some more beach days, catch a sunset on the coast, or plan a whole camping trip, discover the south county gem of Sunset State Beach.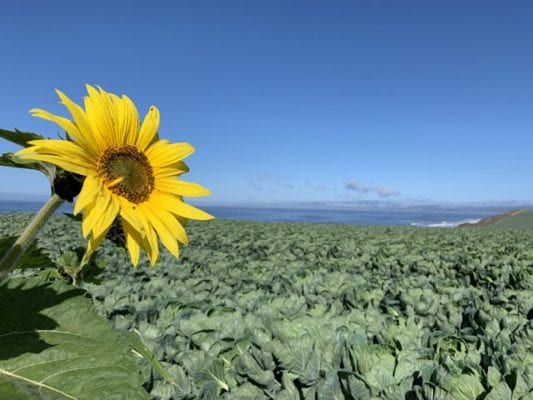 Upon entering the Sunset State Beach campground and beach area, you'll be greeted by sunflowers dancing in the wind with a backdrop of ag fields and the Monterey Bay.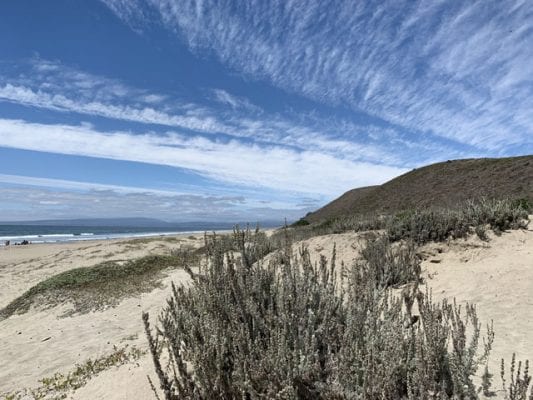 The expansive beach is worth the very short trek over the sand dunes and the panorama will give a new perspective on the beauty of the Bay.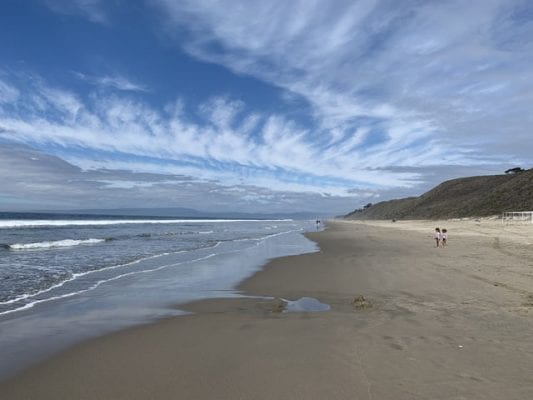 With miles of beach to comb, lots of surf, and convenient parking, Sunset SB and the surrounding beaches make a great spot for a sunrise to sunset day on the coast.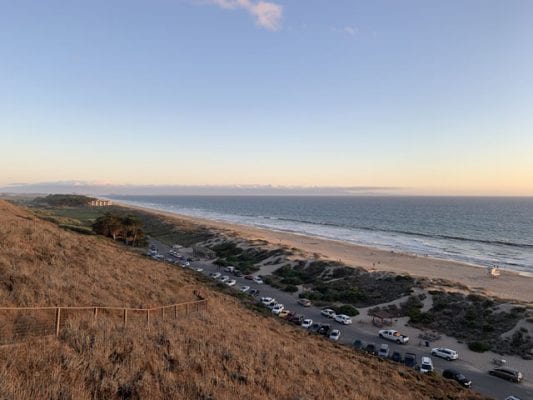 The ultimate experience is reserving a campground and leisurely walking to one of the many perches to watch the sunset over the Monterey Bay.
Here are some quick tips and details about the campground:
Tent camping and trailers/camper/motorhomes up to 31 feet are allowed (no hookups)
Beach and campground are open year-round
Bathrooms and showers onsite
Dogs are allowed in campground on 6 foot leash, but are not permitted on Sunset State Beach. Just north of Sunset State Beach is Manresa SB where dogs on-leash are permitted
Fires permitted in campground fire pits
Firewood available from Camp Host for $10 a bundle
Pack warm for cool, sometimes windy, evenings
Lock up food and trash – critters are active in this area (campsites come with wooden food cabinet – use them!)
Please double check for updates on openings or restrictions
Lastly, enjoy the fresh air and endless views of this south county treasure!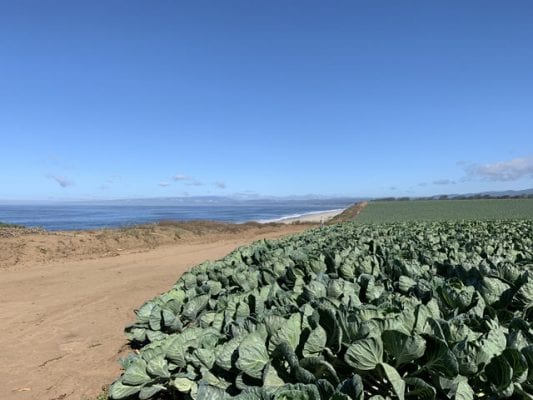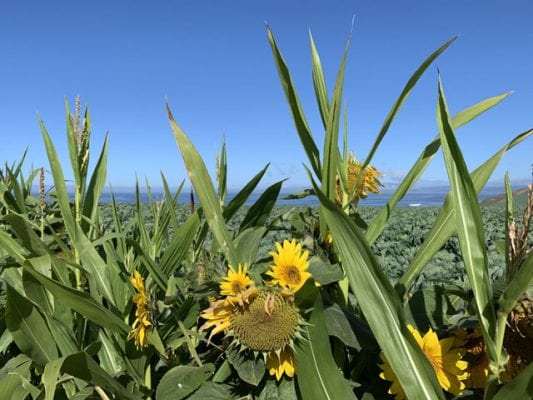 Updated November 2020