Your 2021 Holiday Gift Guide to Santa Cruz County
It's that time of year again! Don't let the hustle, bustle and those hard-to-shop-for people on your list get you down! Think outside the big box, avoid supply chain issues, and shop local with this Holiday Gift Guide of 20+ Santa Cruz ideas that are easy, fun, and totally unique!
STYLISH GIFTS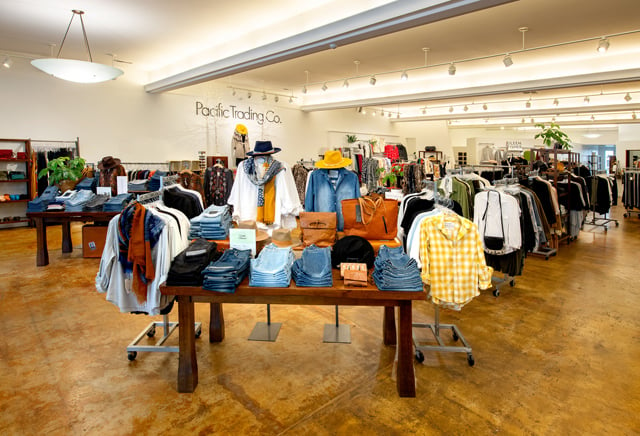 Fashionable Finds
Shoe Fetish is a treasure-trove of designer shoes and handbags – but the shop doesn't stop there! Leather jackets, belts, sweaters, tops, dresses and more – the folks at Shoe Fetish carefully select pieces from the USA and around the globe to create a store with fashionable and unique finds. The Shoe Fetish Instagram page is a great way to see what they currently have to offer – and an excellent place to inspire your own wish-list! Just down the street, Pacific Trading Co has curated collections from over 100 brands including Michael Stars, Eileen Fisher, Velvet, AG Denim, Love Heals, Citizens of Humanity, Free People, Dolce Vita, Tysa and more. Sockshop and Shoe Company has an incredible selection of leather and vegan purses, wallets, beautiful scarves, hats, belts and more. And for kids, we have a great selection of socks, rain boots and slippers.
Looking for a little more funk in your fashion? Tomboy is known for its vintage finds that have stood the test of time. They LOVE cowboy boots, great bolo ties, workwear, denim everything, suede fringe, silk velvet, leather, lace, natural fabrics, embroidery and crochet.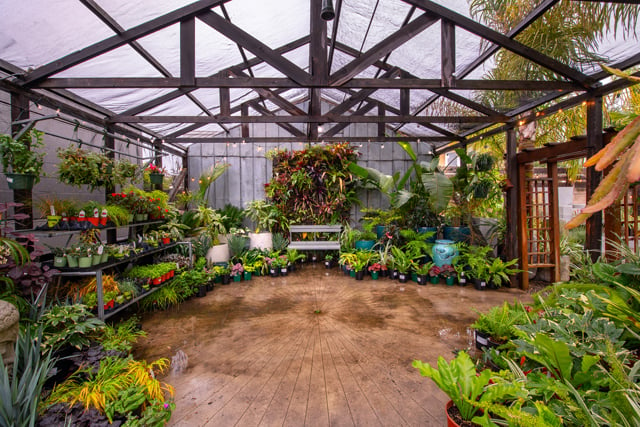 Organic Aesthetic and Garden Delights
One step into Dig Gardens and you will know you're in the right place for some holiday shopping! With their flawless boho and modern style, Dig has a great mix of houseplants, terrariums, contemporary home, and gift items, gardening supplies, art, and more. The Garden Company Nursery & Gift Shop on the Westside of Santa Cruz is another must-shop stop for the plant lover on your list – plus, their exquisite gift shop features world-famous Annieglass art glass, local artisan jewelry, scarves, hats, botanical soaps and lotions, greeting cards, family puzzles, plush animals, and children's books. And for the ultimate relaxing shopping experience, take a walk through the UCSC Arboretum, watch the hummingbirds, explore the botanical gardens, and then stop into Norrie's Gift & Garden Shop for more unique gifts.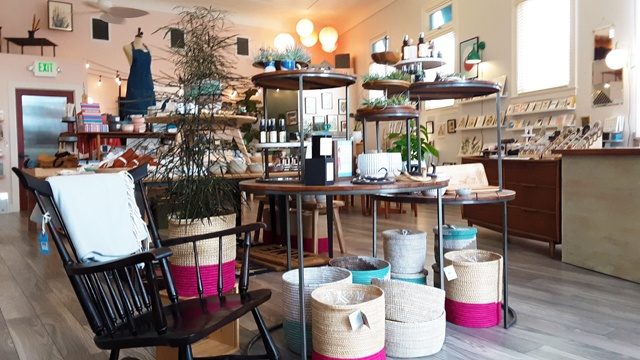 Contemporary Home Goods
Stop by Home/Work Santa Cruz located in the Seabright area for their carefully curated housewares and gifts – just take a peek at their Instagram page – lots of gift inspiration! For those stylish folks on your list, you could pretty much pick anything out at this store!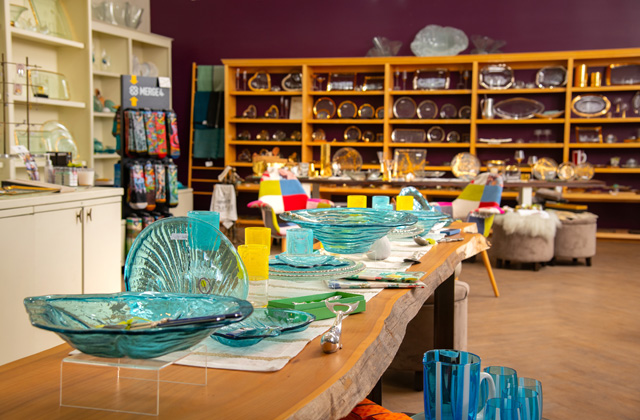 Impress with Artisan Glassware
Well known handcrafted glassware by Annieglass is made right in Watsonville, California. These gorgeous pieces are individually crafted and revered for their beauty and elegance. For more jewelry finds Downtown, stop by Super Silver.
Inspired by Local Art & Handmade Gifts
If you're looking for handmade items from local artist, Artisans & Agency features wall art, jewelry, glass, ceramics, metal work, woodworking, cards, kids items, bath products and more. For more handmade gifts and antiques, head to Craft Gallery, Center Street Antiques and Interiors, and Cowbelles for Heart & Home.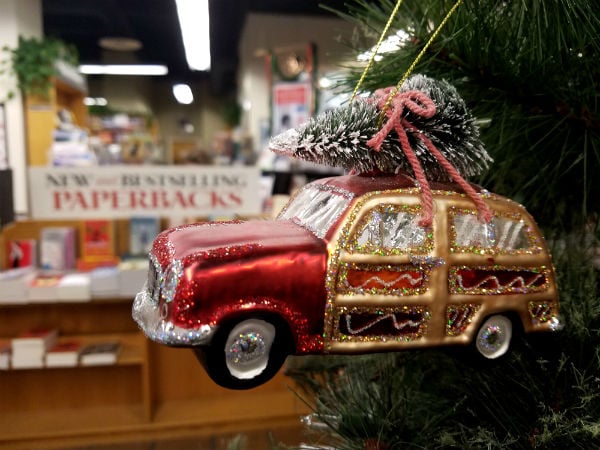 Holiday Cheer at Bookshop Santa Cruz
We're going to go ahead and put Bookshop Santa Cruz under the stylish category and if you step foot in there over the next month you'll definitely see why. They have tons of ornaments (hands-down the coolest, most unique selection around), holiday-themed gifts, fun toys, and oh, BOOKS! The Cook's Bookcase has rare books on cooking technique, culinary history, and more just in time for the holiday season!
TREAT YOURSELF – OR SOMEONE ON YOUR LIST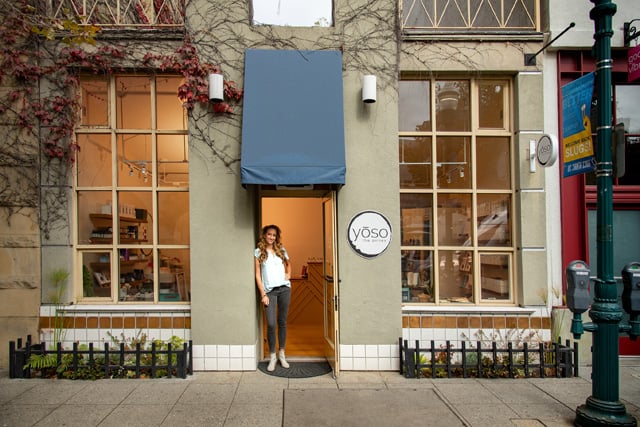 Well Wishes from Yoso
Yoso Wellness Spa and Yoso The Annex have a variety of ways to bring a bit of relaxation into the holiday season. At Yoso Wellness Spa you can purchase a gift certificate for treatments including: facials, massage, acupuncture, eco-friendly nail services, lash extensions, waxing, and more. Over at Yoso The Annex you can find sustainable, non-toxic living products that are sure to please. Their goal is for everyone to "feel whole from skin to soul," and at both locations, their friendly and knowledgeable staff will help you pick out the perfect gift to pamper your loved ones! PS, we fully support and suggest sneaking in a few products or treatments for yourself to help ease any holiday stress!
GIVE A CLASSIC SANTA CRUZ EXPERIENCE
Salty Surf Culture
Santa Cruz has surf culture pumping through its veins. Give someone a little taste of the Santa Cruz vibe with some surf ware. O'Neill is iconic in Santa Cruz and the surf world and places like Surf City Santa Cruz, Freeline Surf Shop, Nolands on the Wharf, Capitola Beach Company, carry some O'Neill brand and much, much more. And if wearing some surf culture isn't enough, consider some surf lessons with a local guru! Get ready for your surf lesson in the latest swimwear fashion with Nubia Swimwear.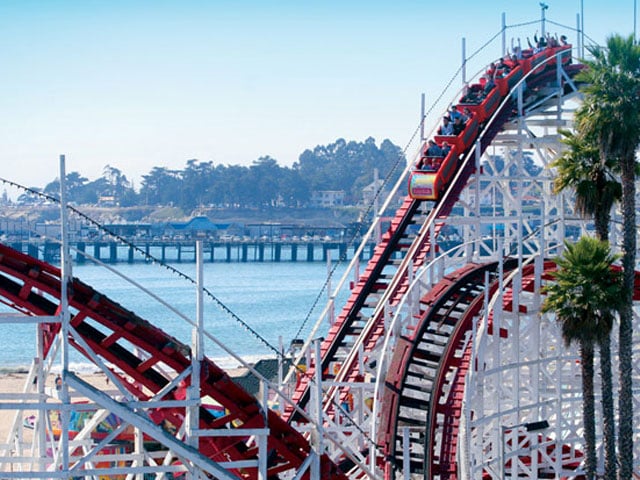 Give Some Excitement with Games and Rides
The Santa Cruz Beach Boardwalk is kinda a big deal. And if you're a kid (or a kid at heart), it's a really big deal! And don't forget the golf gamers too! A round at Pasatiempo, Boulder Creek Golf and County Club, or DeLaveaga is a big hole-in-one in the gift-giving department.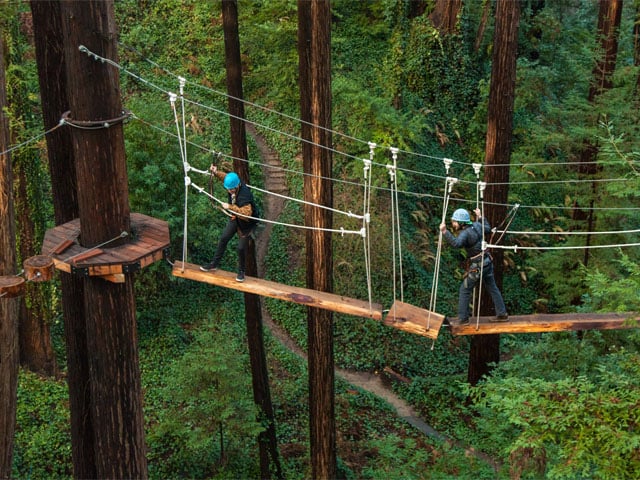 A Rush in the Redwoods
Mount Hermon Adventures has been thrilling visitors since 2010 with canopy tours – some as high as 150 feet up in the trees! Ziplining through the redwoods is a must! See California's towering redwood trees from two historic railroads. Roaring Camp Railroads offers you a chance to travel on authentic 19th-century steam trains through the Big Trees to the summit of Bear Mountain or ride early 1900s Pullman cars and open-air excursion cars along a scenic river gorge through Henry Cowell Redwoods State Park to the beach of Santa Cruz.
SWEETS, TREATS, AND THINGS TO EAT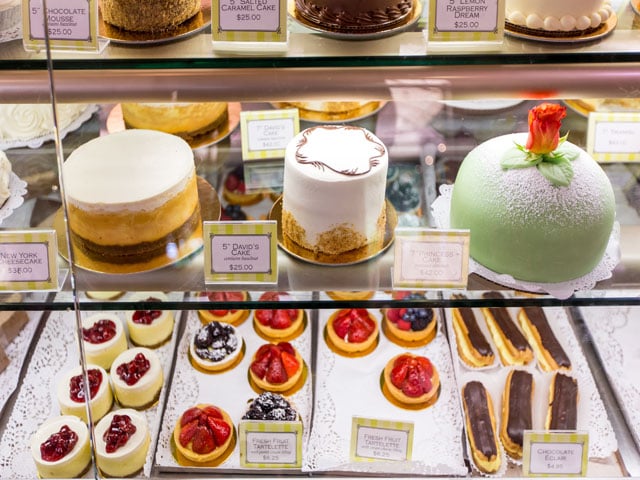 Delicious Bakery Delights from Gayle's
Pop into Gayle's Bakery & Rosticceria for award-winning breads and pastries. Between their regular favorites and seasonal delights, you can find everything from holiday meal help, extra special desserts, and dozens of items to chose from for the season!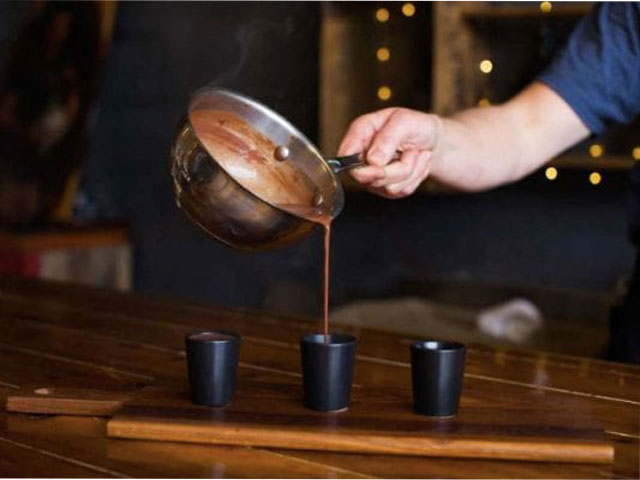 Gourmet Chocolate at Mutari
The folks at Mutari Chocolate are cocoa perfectionists, connoisseurs, and enthusiasts. Specializing in ethically sourced, single-origin chocolate and cocoa, one bite (or sip) and you'll taste the crafted difference. Have fun picking out the perfectly packed gourmet hot chocolates, truffles, ice cream, baked goods, and more!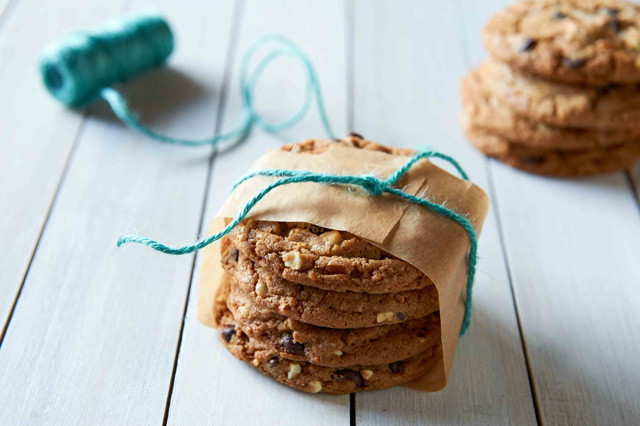 Cookies Aren't Just for Santa
Whether your giving, receiving, or just stopping in for a cookie between your Downtown holiday shopping, Pacific Cookie Company is a season must! And this year they are offering the Surf City Sweets Cookie Tower with a dozen delicious cookies that are sure to give people a taste of Santa Cruz!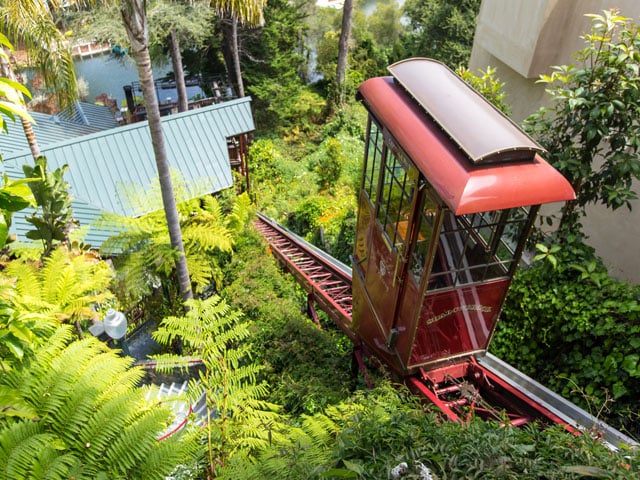 Signature Santa Cruz Dining
Chances are someone (or everyone) on your list who can appreciate some great food and drink! Consider a gift card to a fine dinner out – Shadowbrook, Jack O'Neill Restaurant & Lounge, Avanti, Cafe Cruz, Crow's Nest, The View are just a handful of date night favorites! And don't forget some locals' favorites like Charlie Hong Kong, Kianti's Pizza & Pasta Bar, Back Nine Grill & Bar, Bruno's Bar & Grill, and more! Take a peek at our Dining Page for more favorites!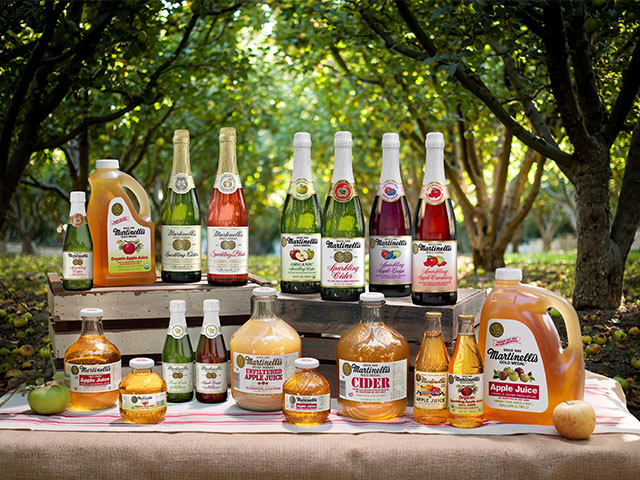 Cheers to That: Craft Brew + Local Wine + Martinelli's
Get on board with the craft brew buzz and hop over to Santa Cruz Mountain Brewing or Seabright Social and oogle at their impressive selection of local beers and brews. Got some wine drinkers? Choose a unique and local bottle of wine from one of the dozens of Santa Cruz County wineries and vineyards. Another perfectly festive gift is a variety of sparkling ciders from Martinelli's in Watsonville. Go beyond Sparkling Apple and try other favorites like the Sparkling Blush, Sparkling Apple-Pomegranate, Sparkling Apple-Peach, and more.
NATURE LOVERS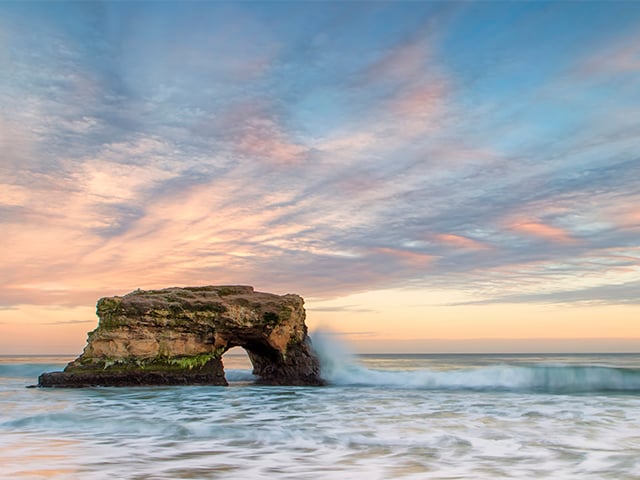 Be a Friend to Our State Parks + Environment
Nature gifts, history themes, park passes, and tons of uniquely Santa Cruz gifts! Shop online with the Friends Park Stores and find items themed to Santa Cruz State Parks including Santa Cruz Mission State Historic Park, Natural Bridges State Beach, New Brighton State Beach, Seacliff State Beach, and Wilder Ranch State Park. And with your purchase, know that all the proceeds benefit local state parks and beaches. A gift the nature lovers are sure to appreciate!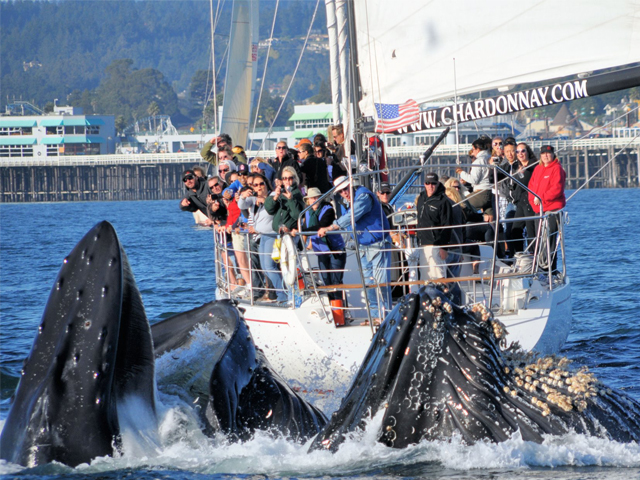 Experience the Monterey Bay
Winter months happen to be a crescendo of wildlife in Santa Cruz County. Monarchs, elephant seals, birds, otters, and WHALES! Book a whale-watching excursion in the Monterey Bay with Stagnaro Whale Watching and you're sure to please the adventurous nature lover on your list. Opt for a relaxing sail or charter with the experienced crews of Chardonnay Sailing or O'Neill Yacht Charters. Want a bit more of a hands-on experience in the water? Gear up and get out on the Bay with a kayak or stand up paddleboards! Capitola Beach Company, Kayak Connection, and SUP Shack are just a few of the companies that can help organize an unforgettable experience out on the water. For more info on Sea Life Watching in Santa Cruz, check out our blog!
Updated November 2021