The link between Santa Cruz and Hawaii extends beyond their share of sunny beaches and laid-back vibes. In 1885, three, vacationing Hawaiian princes dazzled Santa Cruz locals by riding waves on makeshift boards they had made from redwood planks. It marked the introduction of surfing to the mainland U.S., and sparked a nationwide craze that began here in Santa Cruz. Today, the region brims with other Hawaiian imports such as poke bowls and Kona coffee that will transport you to the islands. From ono grinds to ukulele melodies, here's where to find aloha in Santa Cruz County.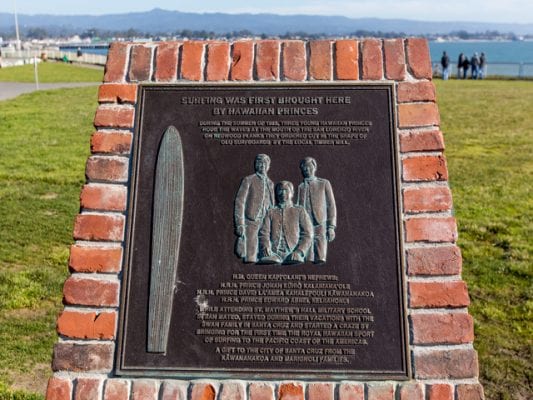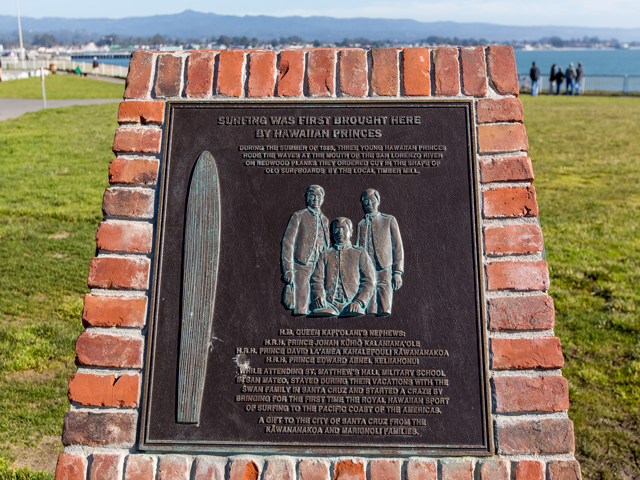 Go back to where it all began at the Santa Cruz Surfing Museum which showcases Santa Cruz surfing from the day the three Hawaiian princes took to their redwood boards. Housed in an iconic, memorial lighthouse overlooking famed surf break Steamer Lane, the cozy museum is crammed with fun surfing memorabilia including vintage wooden surfboards. Outfront, look for a brick memorial that commemorates the genesis of mainland surfing—a gift from the descendants of Prince Kawananakoa—and the link between Santa Cruz and Hawaii.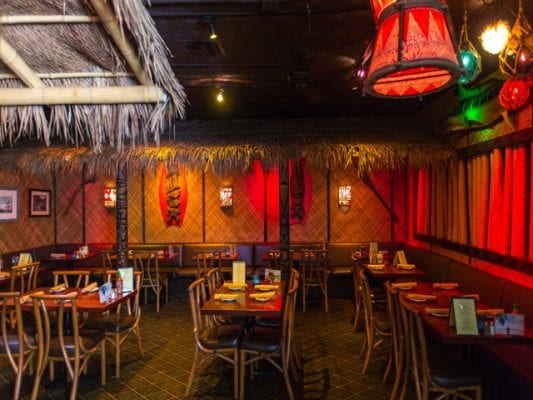 With vintage surf decor, glowing puffer fish lamps, and a velvet painting of Elvis, this kitschy-cool restaurant is a fun, retro tribute to the 50th state. The lengthy menu features a crowd-pleasing mix of Hawaiian-inspired dishes such as crispy shrimp rolls, mango BBQ ribs, and fresh fish in a variety of preparations. Against a backdrop of exotic tiki mugs and a TV screening surf flicks, a lively bar shakes up classic tropical drinks including Mai Tais, Zombies, and Blue Hawaiians. Don't miss the daily happy hour—4-6 p.m., and all night on Tuesday—when pupus and cocktails are $6!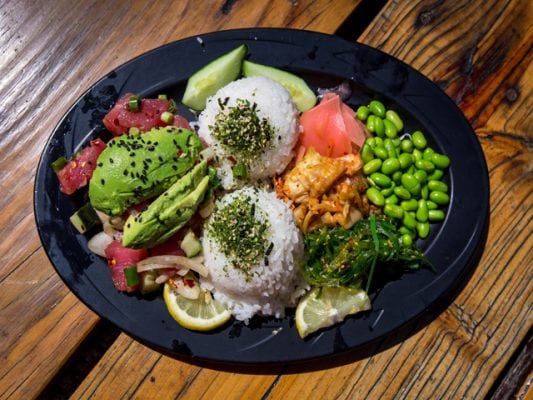 Pono Hawaiian Grill
One step into this colorful, downtown Santa Cruz eatery, and you're transported to a beachside eatery in Waikiki. The airy dining room captures all the elements of your favorite, casual Hawaiian joint—island decor, relaxed vibes, and tables topped with bottles of shoyu and sriracha—but the real aloha comes from the kitchen. Homesick Hawaiians will find comfort in classic dishes such as musubi, pork lau lau, ahi poke, and teri chicken. Plus, it wouldn't be a proper plate lunch without your choice of Hawaiian Sun drink. For something more potent, the Reef Bar is stocked with rum, and as well as Hawaiian and local brews. Grab a Mai Tai, and head to the sunny patio with outdoor seating set amidst the leafy palm trees,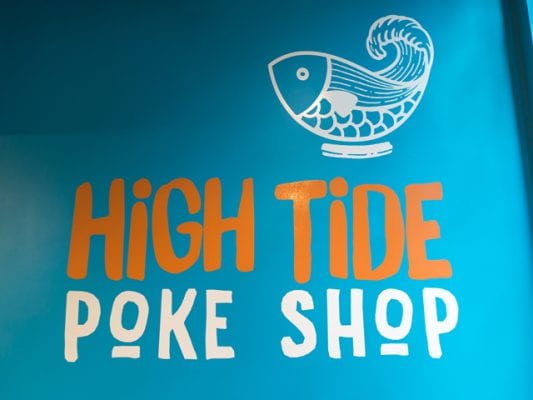 High Tide Poke Shop
Build your dream poke bowl at this downtown Santa Cruz stop which shares a storefront with HōM Korean Kitchen. The customizable menu offers your choice of base, protein, and sauces to suit your cravings, whether you're feeling Ahi tuna with spicy mayo or miso crab over noodles. Plus, a seemingly endless list of toppings such as avocado, edamame, and mango adds to your vibrant creation. Enjoy it on the patio overlooking the bustling scene on Pacific Avenue.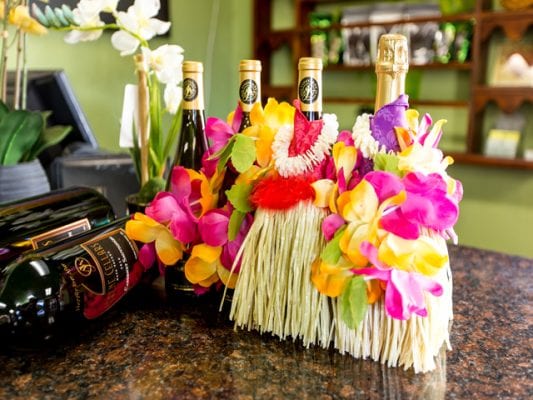 MJA Vineyards
Before he began making wine, Marin John Artukovich was a coffee farmer on the Big Island, and his love of the islands is readily apparent at his Westside tasting room. Displayed alongside MJA's cabernet sauvignons, bags of Artukovich's 100% Kona coffee tempt visitors with their rich aroma. You'll also find bags of other island goodies such as chocolate-covered macadamia nuts and espresso beans, the latter of which is paired with cabs during tastings. Swing by Tuesdays, Friday, or Saturday, and you can pair other wines such as the Wipeout sauv blanc with savory dishes from a rotating line-up of chefs and food trucks.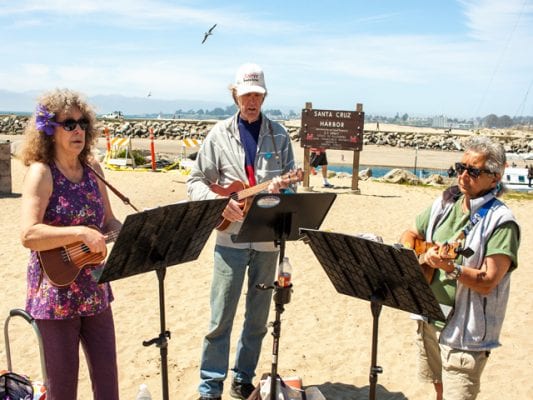 Ukuleles at Harbor Beach
The Santa Cruz Harbor offers visitors many attractions, but perhaps the most surprising is regular concerts from hundreds of crooning ukulele players. For the past 17 years, the Santa Cruz Ukulele Club has assembled enthusiasts of the mini, four-string Hawaiian guitar with regular gatherings around town. The most popular is likely the Saturday morning gathering at Harbor Beach, behind The Crow's Nest from 10 a.m. – 12 p.m. Stop by and enjoy the aloha shirt-wearing orchestra of strumming players who belt out familiar songs such as California Dreaming and Margaritaville. On the second Wednesday of every month, Pono Hawaiian Grill also hosts a Ukulele Party with various artists lending a sweet soundtrack to the dining room.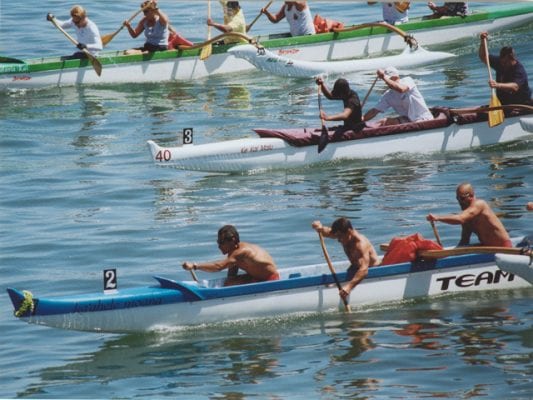 Each August, the City of Santa Cruz celebrates its Hawaiian ties with a Polynesian Festival held on the Municipal Wharf with plenty of Polynesian music, dancing, and shave ice to fuel a luau. The signature event is an outrigger race, and the public is encouraged to participate. Novices take note: the local Pu Pu O'Hawaii Outrigger Canoe Club will provide your group with the two key team members, the stroker and steerer. Don your best aloha wear, and you can take home the Outrigger Aloha Spirit Award!
Updated August 2020