As summer comes to an end, most of us look forward to stunning displays of fall foliage, pumpkin patches, corn mazes, and drinking our fill of pumpkin spice lattes. But there's another reason to get excited for shorter, crisper days and less persistent fog banks. Fall is migration season along California's Central Coast, and one of the top places for birds to get some much-needed R&R before they continue their long flight south is right here in Santa Cruz County.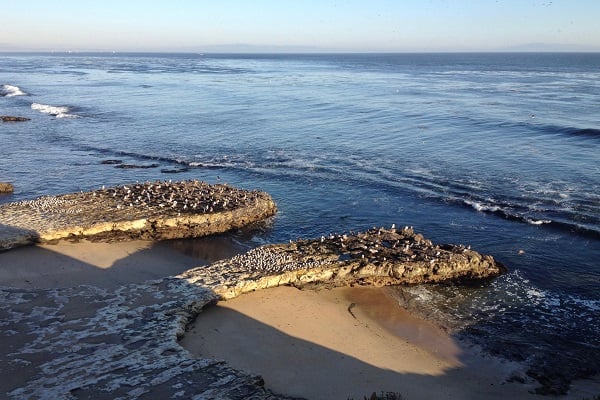 Photo by Molly Ressler
Why Birds (and Birders) Love Santa Cruz
For long journeys, birds, like expert travelers, plan out their rest stops based on a concentration of good quality food and places to relax. Fortunately for us, Santa Cruz County has both in good supply. The nutrient-rich Monterey Bay is teeming with anchovies, sardines, and krill in the fall, attracting hungry birds and, of course, whales. When you're at the beach, scan the horizon for feeding frenzies–hundreds of birds circling and diving in a concentrated area offshore, like an all-you-can-eat buffet for seagulls, pelicans, and terns. Chances are there will be a humpback whale as well in the middle of the happy chaos.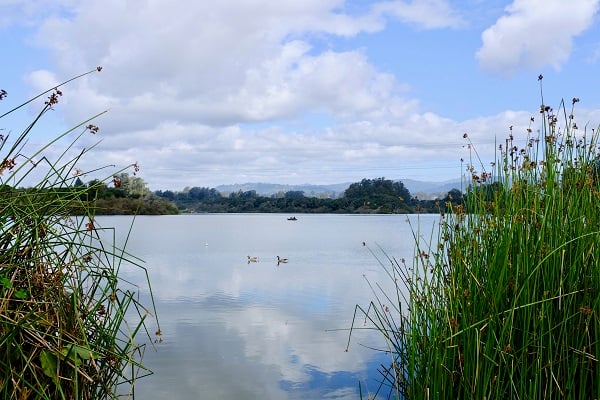 Photo by Molly Ressler
South Santa Cruz County also has Pinto Lake, the Elkhorn Slough National Estuarine Reserve (one of California's last undisturbed coastal wetlands), and the Wetlands of Watsonville (one of the largest remaining freshwater wetlands along the Central Coast). These wetlands act like a central downtown gathering place for over 200 species of birds. There are ample watering holes, places to relax and recuperate after a long flight, endless opportunities for social interactions, and if you fall in love with the area, safe, desirable real estate for nesting.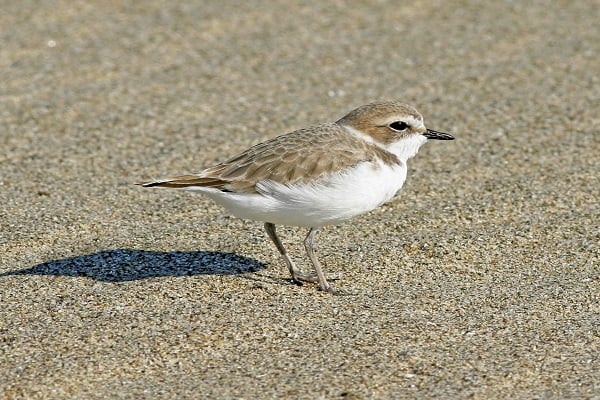 Photo by Jeff Poklen
As a birder, you can walk quietly along the trails that wind through the wetlands or bring your binoculars out on a kayak in Elkhorn Slough or at Pinto Lake and paddle your way through some of the best bird habitats in the state.
South County also hosts the only birding festival that celebrates this fall migration along the Central Coast. Every September, birders from across the country pack their binoculars and flock to Watsonville for the Monterey Bay Birding Festival. Master and novice birders come to learn from the experts and to check birds exclusive to the Central Coast region, like the threatened Western Snowy Plover and the unassuming Oak Titmouse, off their life list.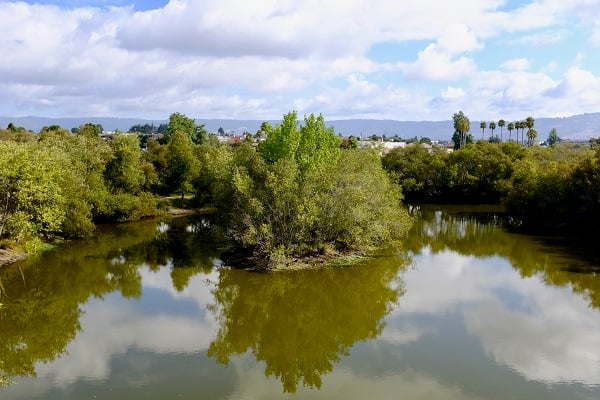 Photo by Molly Ressler
The Monterey Bay Birding Festival – Fun for Families & Empty Nesters
The three-day festival attracts master and novice birders alike to take part in workshops, field trips, and to attend lectures by renowned experts in ornithology. The festival is great for all ages, from families with grade-schoolers to retired empty nesters. This year, the event will feature its first Family Days–two days featuring family-friendly events including arts and crafts and science activities at the City of Watsonville's Nature Center hosted by a variety of local nonprofits including the Santa Cruz Museum of Natural History.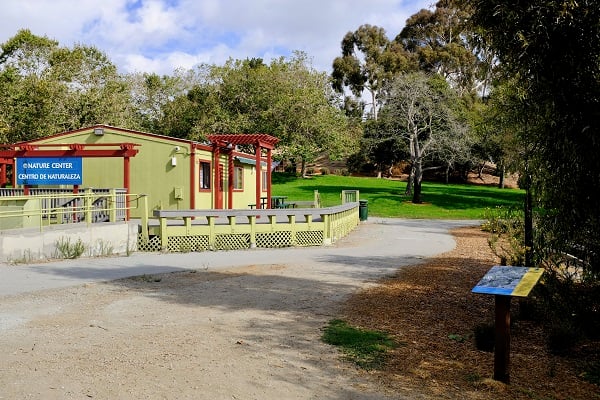 Photo by Molly Ressler
There will also be family birdwatching outings and the chance to see live non-releasable birds of prey up close. In case you're not yet sold by the promise of face-to-face time with wild raptors, the family day activities for kids through grade 12 are free!
If you can't make it to the festival, Santa Cruz offers fun birding opportunities year-round. To get the most out of your birding adventure, request one of our free wildlife watch kits for all the best birding sites, events, tours, and more. Our new wildlife watching guide includes a four-season bird checklist so you know when and where to keep your eyes peeled for everything from waxwings and woodpeckers to pelicans and puffins.