It's a family affair at DeLaveaga Golf Course. Though owned by the City of Santa Cruz, the 18-hole municipal course has been under the care of the Loustalot family since its creation in 1970. Since then, the Loustalots have made it a beloved, community sporting hub. Much thanks is due to the late Gary Loustalot, a.k.a. Mr. Santa Cruz Golf, a PGA player who was the first to oversee the course. Today, it's run by Gary's son Tim and Tim's wife Jamie, an affable pair who offer warm greetings and friendly slaps on the back to regulars who stroll into the welcoming Golf Shop. Below, they share what makes DeLa, as it's known by regulars, a special place—including how a bear cage ended up behind the 8th hole.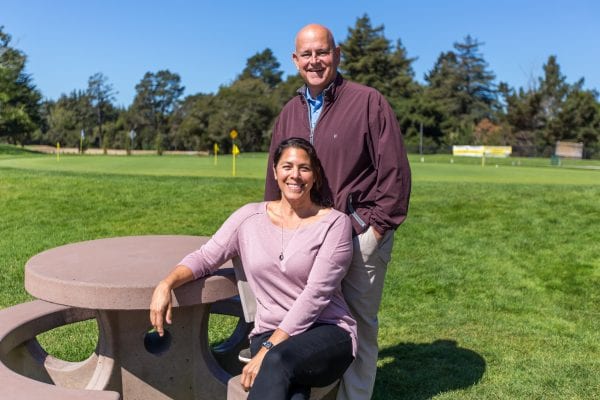 • A shotmakers treat just three miles from the beach. Designed by architect Bert Stamps, DeLaveaga's verdant, parkland links feature narrow fairways, natural canyon bunkers, and tight, challenging greens. The par 70 course includes a few iconic holes including the formidable 10th hole, a par 5 that's one of the toughest in the region. Over its lifetime, DeLaveaga has lured scores of pro golfers. "We've seen everyone from Lee Trevino to Patty Sheehan, as well as other big name sporting figures such as Willie Mays," says Tim. Each year, the course also plays host to the Santa Cruz City Amateur Championship. Pros and amateurs alike can practice their drives with a bucket of balls at a two-tier driving range, and work their short game at the complimentary chipping area and putting greens.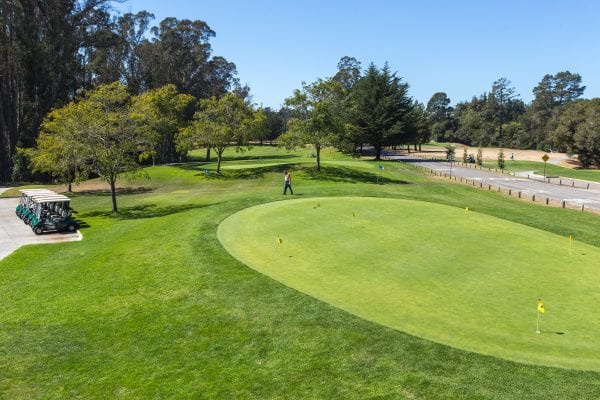 • It's surrounded by nature and ocean vistas: Situated on a hillside blufftop within the larger DeLaveaga Park, the serene course is engulfed by nature—no planned communities or residential homes in sight. Grounds teem with mature oak trees, old growth redwoods, and deep barrancas that are built into play. You might spy the occasional deer or wild turkey, but, won't lose sight of sweeping ocean vistas from numerous vantage points such as the 8th and 17th holes. "Even though we're up a mountain, we've got coastal vibes!" exclaims Tim.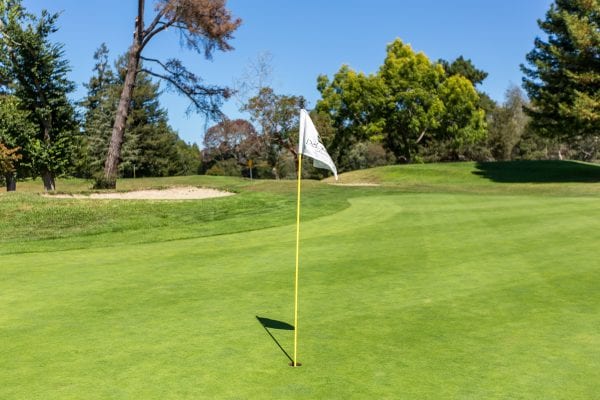 • It's where Santa Cruz comes to play golf. DeLa boasts a huge diversity of players, from surfers to surgeons. "If you put a guestbook on the first hole, you'd see all of Santa Cruz represented," says Tim. It doesn't hurt that locals get a break on rates. DeLaveaga also hosts numerous charity events for agencies such as The Boys & Girls Club and Dominican Hospital. "We've raised our kids here, sent them to local schools, and used the hospitals," explains Tim. "We're very much part of the community that we hope to support."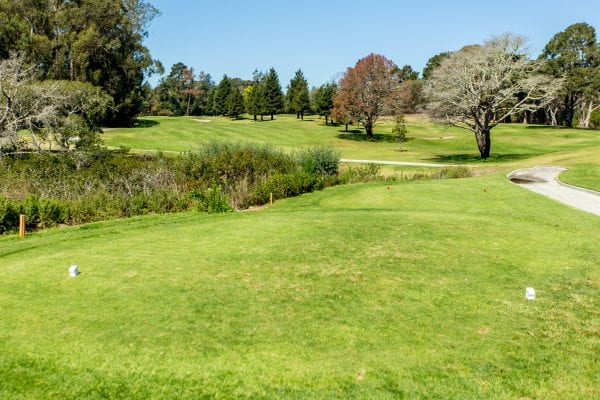 • A public course with a family-owned feel. DeLaveaga has been run by the same family for nearly 50 years, a rarity among municipal courses that see frequent turnover in management. That continuity has resulted in strong bonds between players and the Loustalot family. "We've seen many of our customers come in as kids, and now they have kids of their own," offers Tim. Jamie says it's very personal for them. "Tim and I love our job, and we love the community," she explains. "It runs through our veins. We hope people can feel that."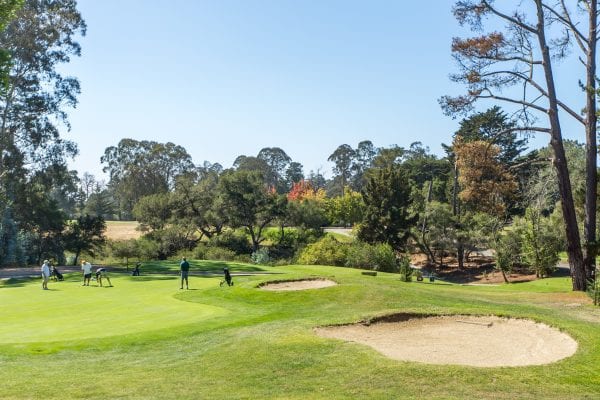 • Destination dining coming soon. Sitting atop the Golf Shop is a second-story, full service restaurant with sweeping views of the course, and the Monterey Bay beyond. For nearly 50 years, The Lodge restaurant has been run by a third party. Now, the Loustalots are set to reopen it with refreshed interiors, a modernized menu, and new outdoor dining with knock-out views. It's sure to become a favorite spot to enjoy the sunset. Regulars needn't worry; Tim and Jamie promise they're not messing with crowd-pleasing menu faves such as the French dip, sand dabs, and Giovani salad.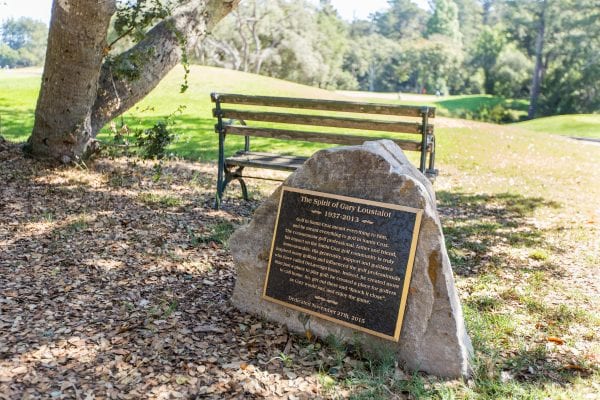 • A robust junior golf program. DeLaveaga offers golf instruction for kids and young adults. "Golf teaches critical life lessons such as discipline and respect," says Tim who took up the sport as a youngster before becoming a PGA player. DeLa also serves as the home course to numerous local high schools.
• That hidden bear cage behind the 8th hole. DeLaveaga Golf is located within picturesque DeLaveaga Park, the former estate of the late José Vincente DeLaveaga. Following his death, DeLaveaga bequeathed his land to City and County of Santa Cruz in hopes of it becoming the Golden Gate Park of Santa Cruz. At one time, it featured horse stables, exotic gardens, and a small zoo. You can still find a bear cage hidden near the 8th hole!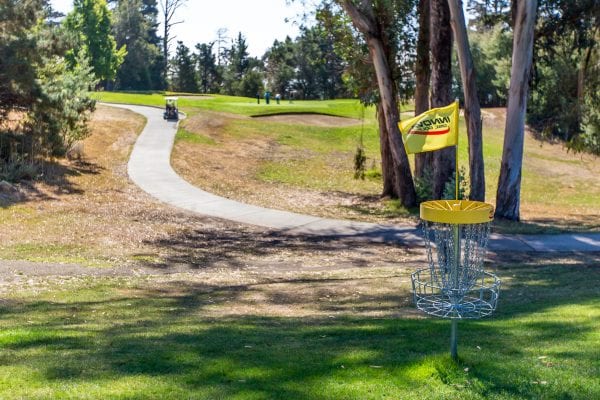 • World-class disc golf. Delaveaga Park is a recreational destination offering not only golf, but exceptional hiking, archery, and mountain biking. Its free, disc golf course is world-renowned with players visiting from across the globe. "We get folks from Croatia, Germany, and Norway," says Tim. "It's the Augusta National of disc golf!" Plus, each Wednesday and Sunday after 3 p.m., disc golfers are invited to play alongside golfers on the main ball course. It's just another example of the community building that has made DeLaveaga a community treasure.