While breweries abound in Santa Cruz County, taprooms offer the chance to sample numerous breweries in one setting. From boisterous beer halls to relaxed beer gardens, you can taste your way through the many brew styles that have made Santa Cruz County a craft beer destination. Plus, many taprooms are matching the quality of their brews with destination-worthy eats. Drop into the following spots, and tap into the local craft beer scene.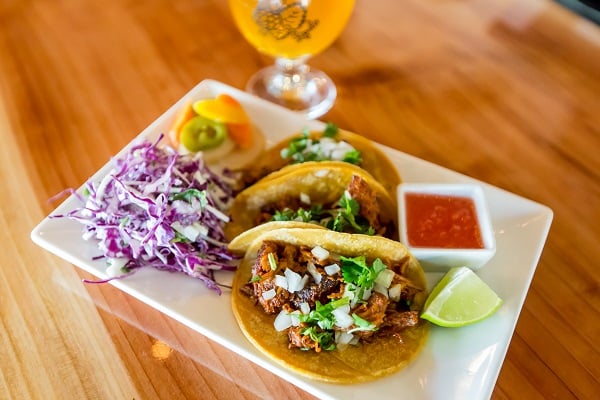 Named for the Spanish word for "hop," this popular downtown hotspot spans breweries local, regional, and beyond. Nearly all draft selections are available in full and taster-size pours, offering a chance to sample various breweries and styles. A lengthy cold case offers even more selections, and, for non-beer drinkers, wine and cider are available via tap or bottles. A menu of exceptional organic dishes-regularly sourced from the downtown farmers market across the street-transcends the usual burgers and wings with Spanish and Mexican-inspired bites such as hearty empanadas and savory pibil tacos. The friendly spot also welcomes families with a classic arcade game table, shuffleboard, and kid-friendly eats-get the Clasico, an outstanding pressed cheese sandwich on sourdough that's beloved by kids and adults.
Beer Thirty Bottle Shop & Pour House
You'll find beer garden nirvana at this cleverly named Soquel hotspot with 30 rotating taps and an expansive outdoor yard lined with picnic tables, shade umbrellas, and yard games. Belly up to the bar and get recs from the knowledgeable staff; they're happy to help customize a tasting sampler. The convivial beer garden bustles with friends, families, pups, and, on weekends, an outpost of the adjacent Carpo's slinging baskets of fish & chips and grilled pork tacos. And be sure to try out their sister location in Watsonville, Beer Mule Bottle Shop & Pour House.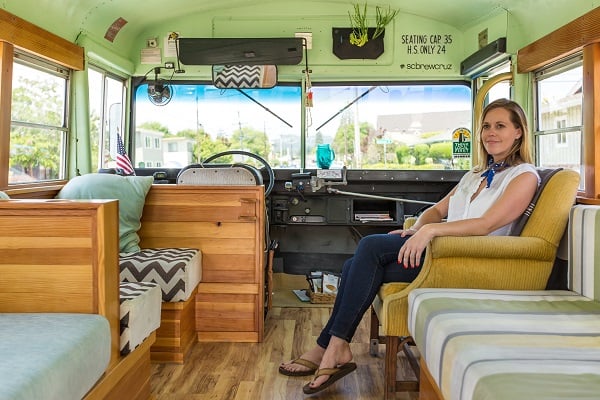 Okay, so this brewery-hopping tour isn't technically a taproom, but hear us out: like a taproom, you'll get a taste of local breweries-usually four per outing-and, you're free to sample newly purchased brews with friends. It just happens to be aboard a tricked out 1989 school bus kitted out with lounge seating and coolers. Better yet, well-informed drivers mean you can enjoy insights about the local beer scene, and not have to pull straws for a designated driver. It's the ideal option for visitors who want to get the lay of the land, and anyone looking for safe transport between breweries.