With both a loving climate and scenery you could spend the rest of your life with, Santa Cruz is the perfect backdrop for your big day. Here's a handy guide to our favorite wedding venues with plenty of wow for a memorable celebration.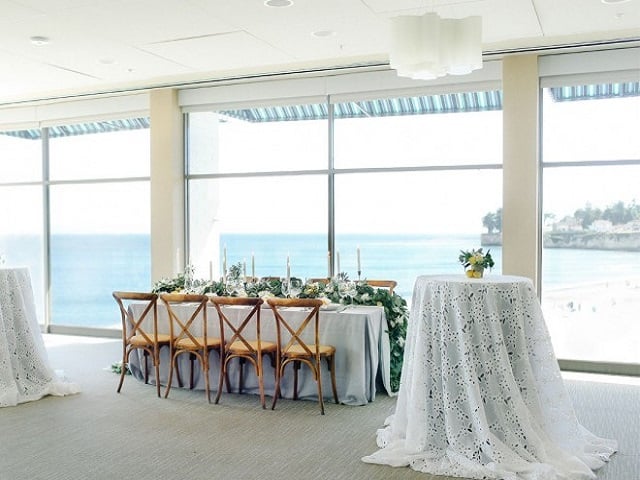 OCEANFRONT
Add Monterey Bay to the wedding party with a stirring waterfront venue. At the Dream Inn, take in the panoramic views of Santa Cruz's adored Boardwalk, iconic wharf, picturesque West Cliff Drive, and, of course, the crashing waves of the Pacific. Have your nuptials on the sand and then celebrate the night away with elevated ocean views at this premier beachfront hotel.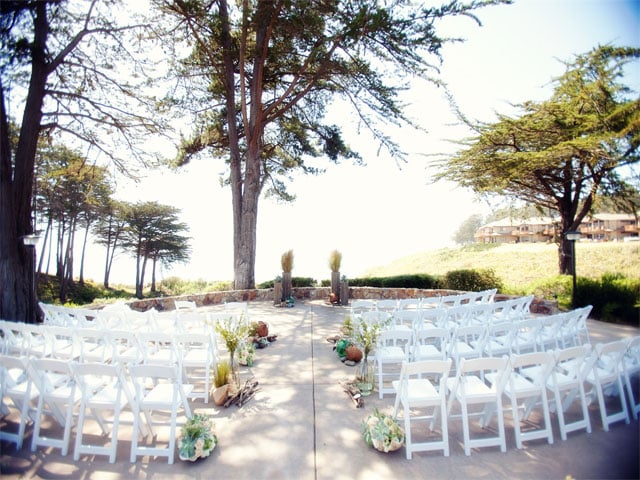 Further south, you'll be completely enveloped in the Bay's splendor perched on dramatic ocean bluffs at the Seascape Beach Resort. Their exceptional service and unique offerings – like a beach fire welcome reception on their private beach or a farewell brunch overlooking the bay – make a Seascape wedding unforgettable.
For more beach wedding options, check with Santa Cruz County Parks.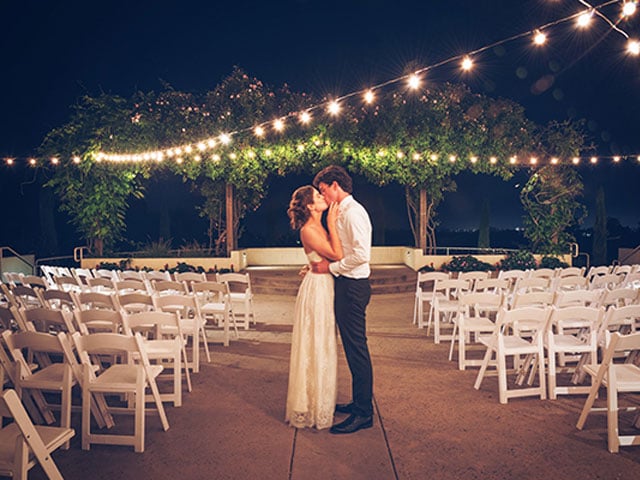 HILLTOP
Guests' memory of your bash-of-the-year reception might be foggy but your ceremony won't be at one of the following hilltop venues. Chaminade Resort & Spa is located on a 300-acre hilltop plot with breathtaking views. Their newly renovated resort offers an atmosphere of luxury, charm, and tranquility with dramatic redwood and eucalyptus forest, lush green lawns, and stunning views of the sparkling Monterey Bay.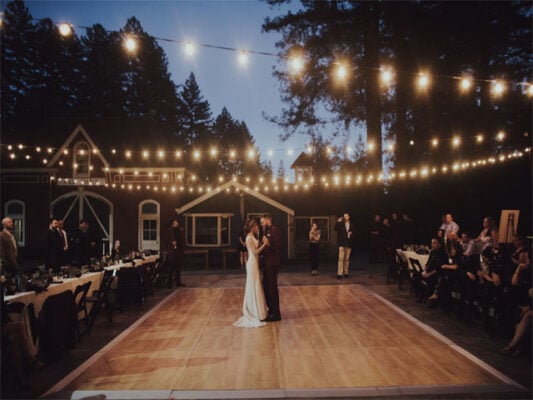 Located at the top of Soquel Mountain, the 300 redwood-filled acres of Kennolyn lend a rustic, outdoors feel to your occasion. At the center of the property sits a romantic Spanish-style hacienda with a festive courtyard and terrace with killer sunset views. The all-inclusive setting feels private and unhurried as Kennolyn hosts only one event per day. And since it doubles as a camp, their lodging can be transformed into a luxury retreat for guests with quality bedding and linens. Also, Kennolyn composts nearly all event-related waste so your wedding will be as green as its surroundings.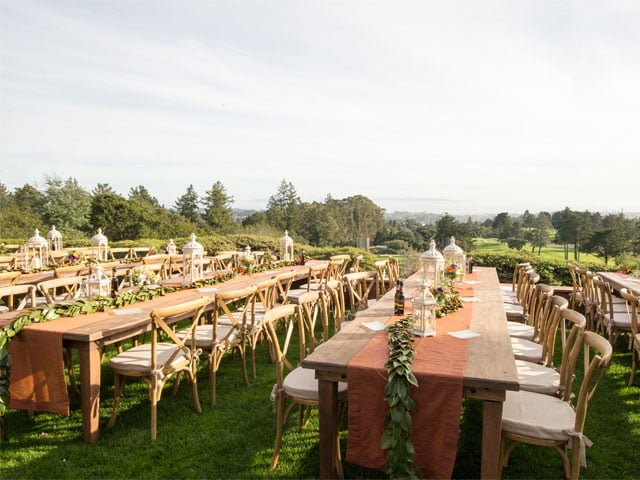 Tucked inside historic Pasatiempo Golf Club, Hollins House is a Golden Era gem with spectacular views of Santa Cruz and the bay. Built as the golf course's original clubhouse in 1931, it is now a full service restaurant that features local, organic food. Weddings are set outdoors in gardens dotted with fountains, fruit and oak trees. Come evening, the party moves inside the house's handcrafted interiors to dance under crystal chandeliers.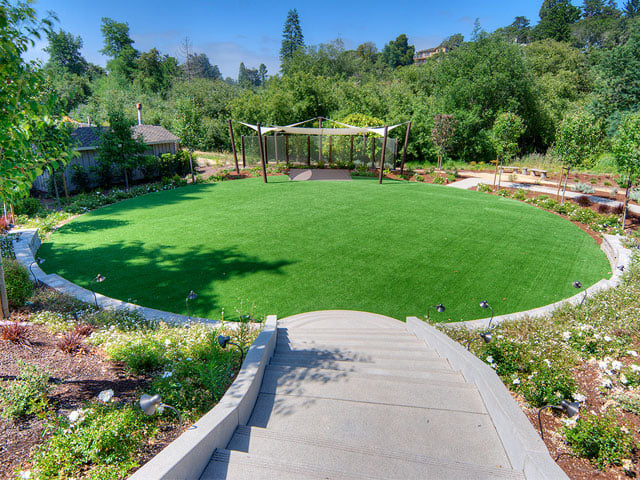 Just outside of Pasatiempo Golf Club, the Inn at Pasatiempo hosts gorgeous garden weddings on their newly redesigned terrace. Exchange vows in the peaceful natural setting and enjoy a lively reception on their deck and indoor reception area overlooking the gardens.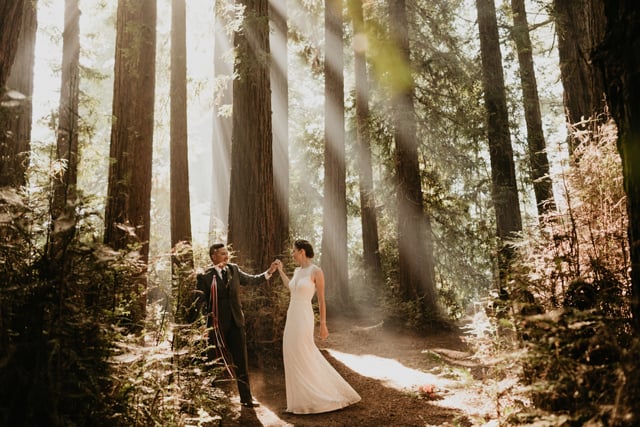 CHARMING & UNIQUE
If you're looking for a unique experience, Santa Cruz offers settings that are truly one of a kind. Nestled in a stunning valley of Redwood Forest in the Coastal Santa Cruz Mountains, Roaring Camp Railroads is one of the most unique venues to say "I do." Your guests will travel across our covered bridge and be transported back to a time when trains ran on steam and people gathered and celebrated around a campfire under the stars. Choose from three ceremony sites and then dance and dine the night away in our beautiful redwood barn. All aboard for this unforgettable venue!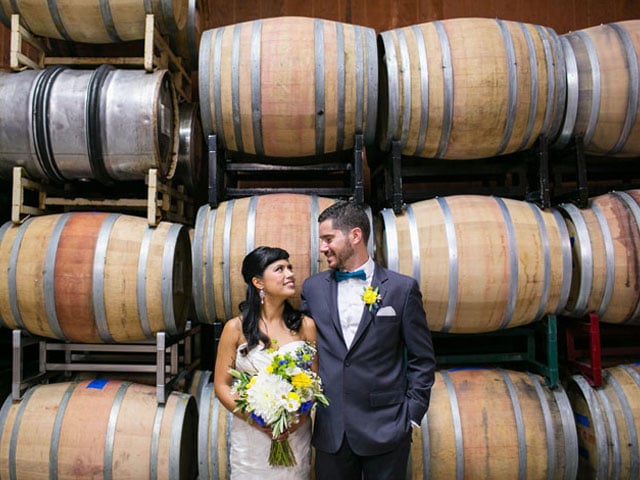 Wineries naturally inspire festivities and Bargetto Winery has been celebrating since they opened in 1933, the day after prohibition was repealed. Weddings are held on their secluded grounds overlooking Soquel Creek. During cocktail hour, guests enjoy Bargetto's famed Pinot Noir and Chardonnay in captivating wine cellars lit by iron chandeliers. Outside, lights strung over a Tuscan-style courtyard with views of the creek and surrounding trees create an enchanting atmosphere.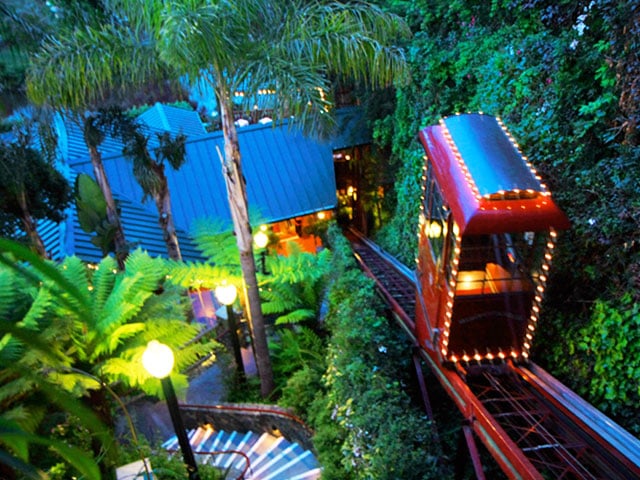 For 65 years Shadowbrook has been a favorite setting for exquisite weddings because of its romantic ambiance and magnificent setting on the banks of Soquel Creek in the delightful village of Capitola-by-the-Sea. Recognized for being the "Most Romantic Restaurant" in Northern California by the readers of San Francisco Focus, Shadowbrook will make your wedding rehearsal or wedding day even more memorable. Their lush gardens, dreamy creek side setting, and signature cable car will be your (and your photographer's) dream locale.
Another unique option is the Santa Cruz County Veterans Memorial Building – aka the Vets Hall – located in the heart of Downtown Santa Cruz. Built in 1932, the Veterans Memorial Building is a historical landmark that is sure to be unique and charming! And with its 320 person max capacity, its a great option for those who are having trouble trimming the guest list.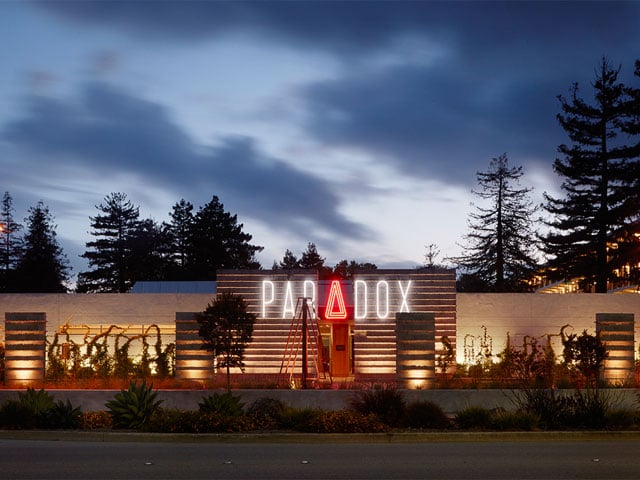 HOTEL EASE
The one-stop hotel spot is an excellent option. Whether your drawn to the ease of ceremony, reception, catering, and lodging being all taken care of, or you've just fallen in love with one of these gorgeous properties, these hotels will serve up your ideal wedding day.
Hotel Paradox is known for its upscale boutique design and signature phrase, "expect the unexpected." The stylish indoor and outdoor spaces are sure to inspire your unforgettable day.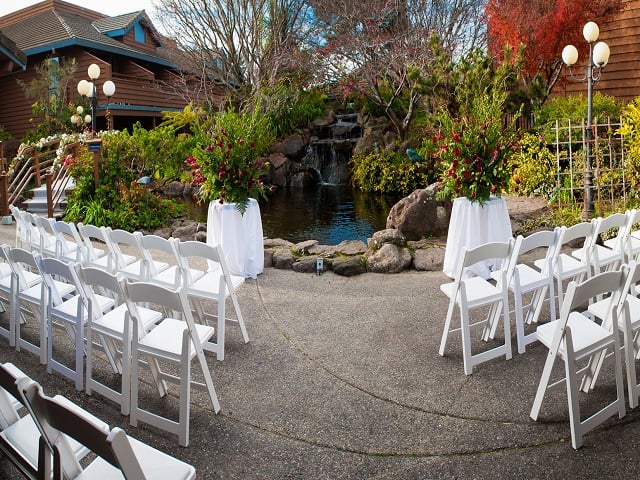 Looking for the hotel ease with a touch of resort vibes? Seacliff Inn sits on six lush acres with a beautiful outdoor garden area that's perfect for wedding ceremonies and an elegant indoor venue with space for 150 guests. And being located less than a mile from the beach, wedding guests will likely want to extend their trip well beyond the nuptials.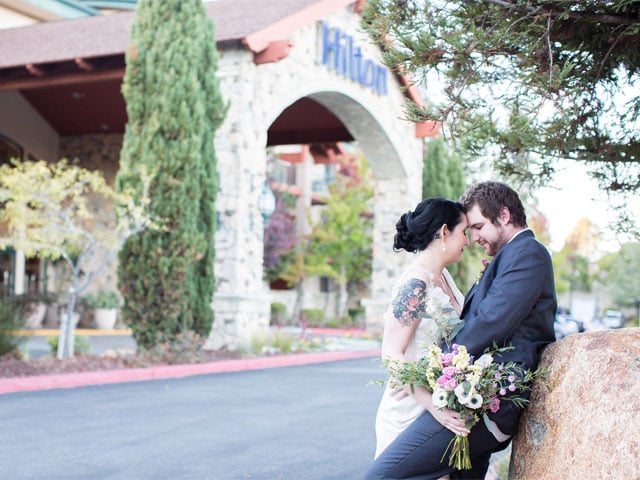 Have your wedding nestled in the redwoods with the ease of a full-service hotel at Hilton Santa Cruz / Scotts Valley. And for the newlyweds or wedding guests looking to extend their stay, Hilton's central location is just minutes from the beach and to the hiking trails.
Another hidden gem in Scotts Valley is the newly opened Four Points Santa Cruz Scotts Valley. Surrounded by California's natural landscapes, their veranda sets the scene for a romantic event.
Want more information on planning a wedding in Santa Cruz County? Click here to request a free wedding packet.
Updated July 2020