Bringing together local organic farms, small food producers, and an enthusiastic public, Santa Cruz farmers' markets are festive, community affairs. Tote-bearing shoppers buzz about transformed lots sampling the latest seasonal offerings, chatting with local farmers, and enjoying homemade meals while toe-tapping to live music. From pop-up breakfasts to rare apple varieties, there's always something new to discover. Below, we've highlighted a few of our favorite finds to seek out on your next trip to the market.
Blue House Farm

From succulent tomatoes to crisp, leafy greens, this farm stand boasts a wide variety of organic fruits and vegetables. Yet, what's likely to catch your eye is their dazzling display of organic flowers. From May through October, you'll find brilliant dahlias, sunflowers, and seasonal bouquets that have been sustainably grown and plucked from their coastal, 40-acre farm.
Where to find them: Westside Market, Saturday 9:00am – 1:00pm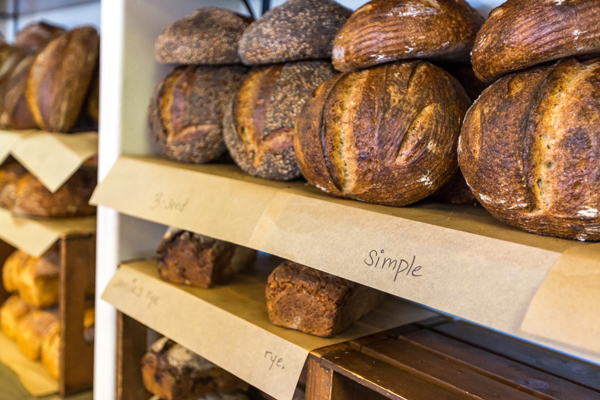 Companion Bakeshop

Locally renowned for their soulful sourdough loaves, this bakery got its start baking bread for local farms to include alongside the fresh fruits and vegetables in their CSA boxes. Although they now have their own Westside storefront-which shares a space with Odonata Winery-they're still a regular at Santa Cruz Community Farmers Markets. In addition to gorgeous, deep-hued loaves, you'll find pastries such as tea cakes, scones, and sourdough croissants.
Where to find them: Each of the Santa Cruz Community Farmers Markets (see schedule below). The Picnic Basket also makes all of its sandwiches using Companion Bread.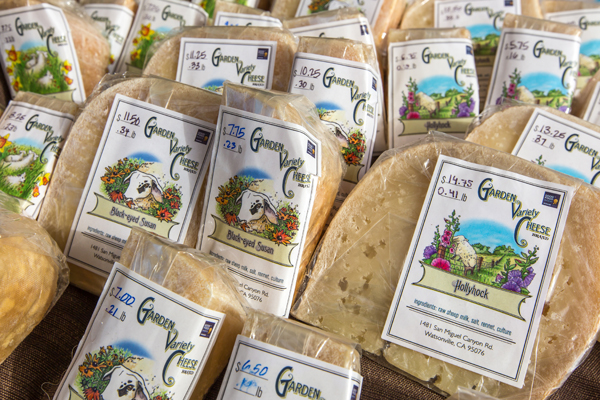 Garden Variety Cheese

A little piece of Basque Country comes to Santa Cruz thanks to this farmstead cheesemaker. Owner Rebecca King studied cheesemaking in the Basque region before founding a 40-acre ranch filled with East Friesian sheep, who munch on pasture grass and spent grain from Santa Cruz Mountain Brewing. At the market, you can sample fresh cheeses like feta and fromage blanc, as well as an array of aged raw-sheep- milk cheeses each named after flowers found on the ranch. Be sure to ask for a spoonful of their rich, tangy yogurt!
Where to find them: Downtown Market, Wednesdays 1:30-6:30pm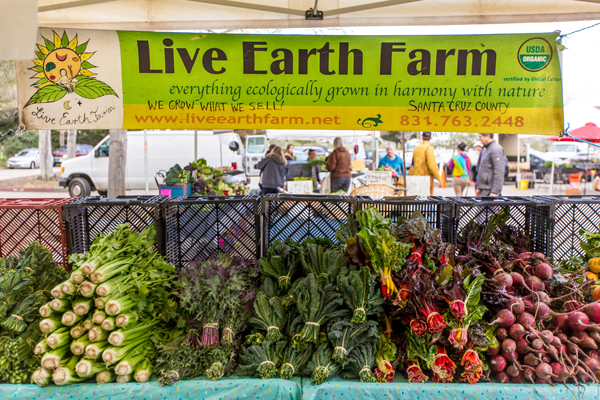 Live Earth Farm

You're not likely to miss this vibrant stand with overflowing bushels of colorful fruits and vegetables. The farm also welcomes visitors to their Green Valley property with a seasonal farm stand as well as numerous educational programs and workshops for all ages.
Where to find them: Downtown Market, Wednesdays 1:30-6:30pm; Westside Market, Saturdays 9:00am – 1:00pm. Their Green Valley Barn Farm Stands opens May 2017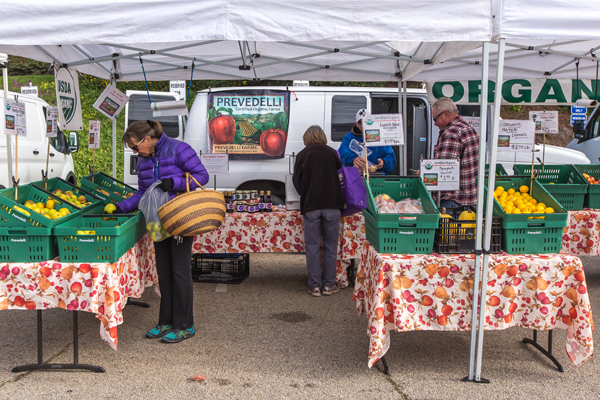 Prevedelli Farms

Well-regarded for their apples and berries since 1945 this family-owned Watsonville farm produces over 40 varieties of organic apples. Ever tried a Gold Rush? It looks like a Golden Delicious, but is much more crisp, tart, and sweet. Stop by the downtown market, chat with farmers Chaise or Sam, and discover a favorite, new variety to sink your teeth into.
Where to find them: Downtown Market, Wednesday 1:30 – 6:30pm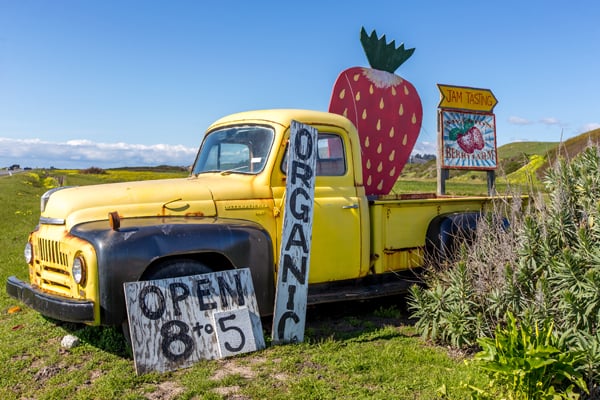 Swanton Berry Farm

Santa Cruz County strawberries are legendary, and this North County farm is a good reason why. Seek out their market stand for baskets of plump, organic berries and jars of homemade jam (try the Ollalieberry and Tayberry!). For an even more fun outing, head to their coastal farm in Davenport, where an incredibly charming farm stand tempts visitors with fresh fruit cobblers, homemade soups, and delicious berry pies.
Where to find them: Downtown Market, Wednesday 1:30 – 6:30pm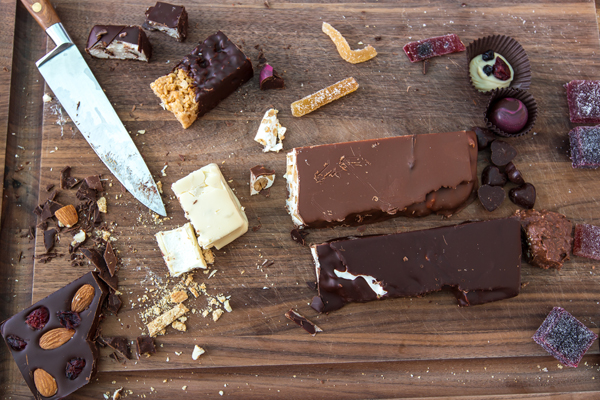 It's not all kale and brussel sprouts at the market! Ashby Confections lures shoppers with the wafts of its sweet, handmade confections. Owner Jennifer Ashby is happy to offer tastes of fresh truffles, flavored marshmallows, and chocolate bars. Try one of her unique 'pates de fruits,' a fresh candy made from local fruits from the market.
Where to find them: Downtown Market, Wednesday 1:30 – 6:30pm

Lucky attendees gather around long tables at the market and dine al fresco on a creative, multi-course menu. Check the Santa Cruz Community Farmers Market's site for updates on the following, planned events.