If you think antique shopping means picking out cozies for grandma's tea kettle, you should take a closer look. Today's antique shops are frequented by contemporary interior designers, Etsy fans, and hip young folks looking for that perfect vintage score. Whether you're redoing a living space or simply looking for that perfect cozy day activity, these four stops will deliver the retro goods.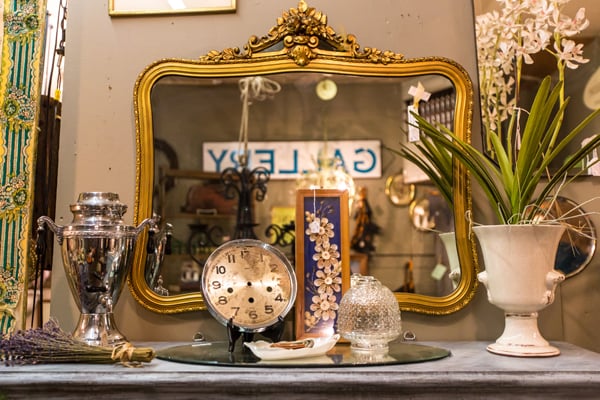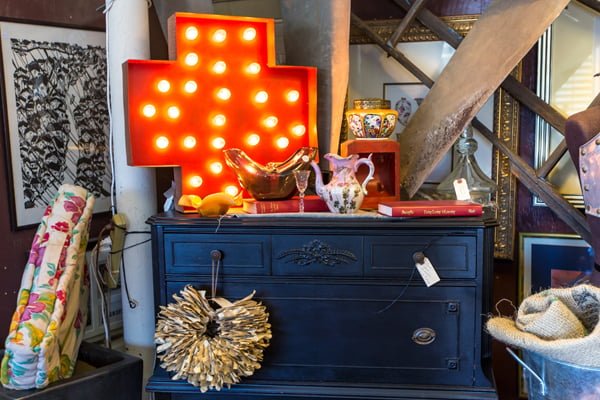 Center Street Antiques
Lined with numerous shops within walking distance of each other, the charming Soquel Village is Santa Cruz's antique Mecca. Start at Center Street Antiques, a 5,000 sq. ft. wonderland of antiques and collectibles. It's the largest co-op in the county, and 25 unique dealers means a huge variety of styles under one roof. You'll browse home and garden furniture, tableware, ornate frames, globes, vintage books, artwork, and one of kind objects. From French Country to Mid-Century Modern, they've got it all. Our rec? Pick up some vintage stemware and fill them with vino from nearby tasting rooms like Wargin Wines and Bargetto.
Center Street Antiques, 3010 S Main St., Soquel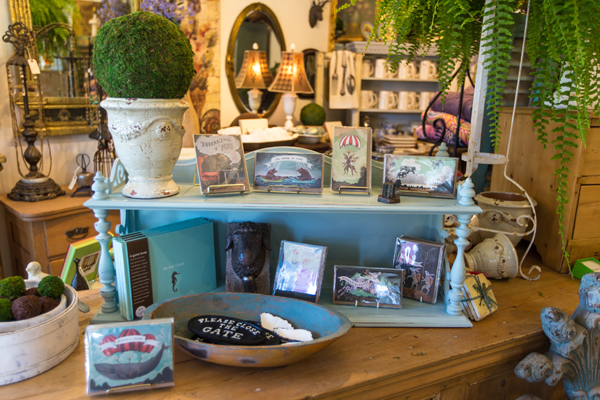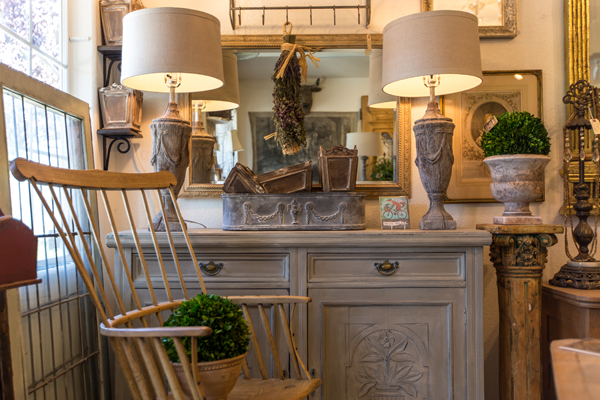 Cowbelle's For Heart & Home
Just a hop away from Center Street Antiques is the gorgeous Cowbelle's where owner Anita Gabriel has assembled an impeccable collection of antique and contemporary items. In a soothing interior bathed in muted tones and natural light, you'll browse a curated mix of gifts, vintage items, and home decor. The talented Gabriel also refinishes elegant 1880s furniture in a modern style that's made to be lived with. Yet the favorite part of your visit might be Schatzi, an incredibly sweet French Brittany who often doubles as a model for the shop.
Cowbelles for Heart & Home, 2940 Main St., Soquel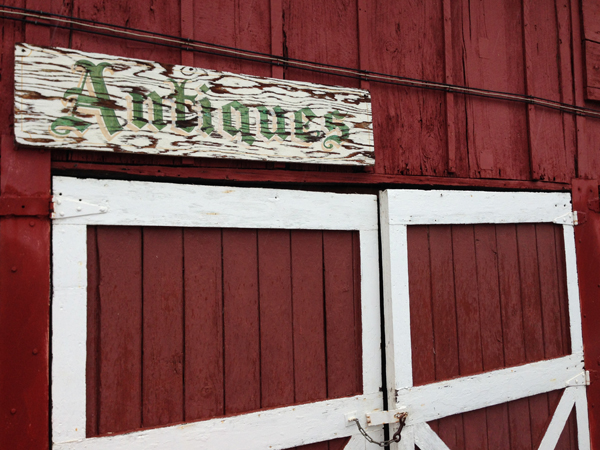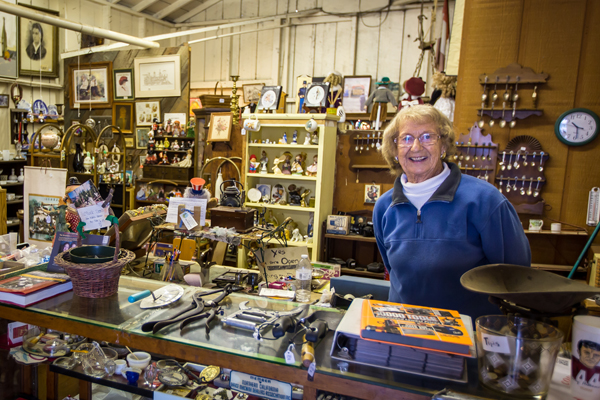 Gizdich Ranch
This wonderful, old-fashioned farm is legendary for fresh-baked pies and autumn apple picking. Lesser known is the antique shop that Nita Gizdich, the ranch's charismatic matriarch, has operated out of a 1940s tomato packing barn for the past 39 years. With an eclectic selection of items plucked from every time period-from 1880s to 1980s-this little shop combines shopping, nostalgia, and curiosity. On a recent visit, we discovered original Star Wars Pez dispensers, trendy-again colored glassware, fashionable vintage belt buckles, and a Mad Men era record console. There's also a wall of clown paintings that Nita cherishes but understands is not for everyone. "Everyone's afraid of clowns," she says with a smile.
Gizdich Ranch, 55 Peckham Rd., Watsonville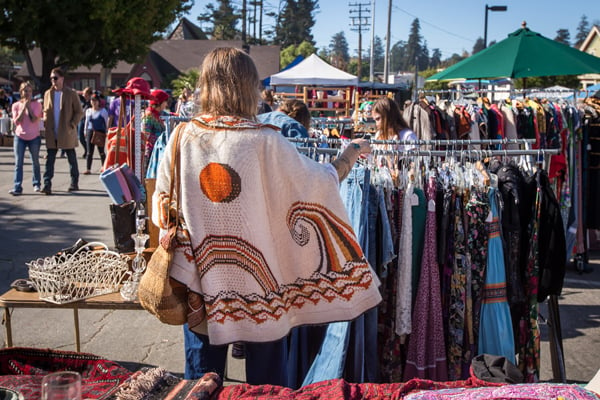 Downtown Santa Cruz Antiques Faire
Treasures abound at this festive outdoor marketplace that takes place the second sunday of each month in downtown Santa Cruz. With 50 vendors from the Bay Area and Monterey Peninsula, it's no exaggeration to say that you'll find a little bit of everything here. High-end estate jewelry, mid-century gems, and unusual tchotkes fill Lincoln Street with color and post-brunch crowds. UCSC students sort through vintage clothes and old stereo decks while 80s kids relive their childhood with memorable toys like original Star Wars and He-Man figures. Vendors rotate frequently so you're guaranteed to find something new each month. We asked organizer Bonnie Belcher what she would say to those who don't think of themselves as antique shoppers. "I'd say I'm surprised," she exclaims. "Not only are antiques better made than today's products, they're more affordable too. Why not get something better for less money?" Hard to argue with that! Downtown Santa Cruz Antique Faire is held the second Sunday of every month (weather-permitting).
Lincoln St. between Pacific Ave. & Cedar St.