Santa Cruz County is home to vibrant, engaging museums that showcase the region's natural and cultural wonders in fun, kid-friendly settings. Kiddos can drive a tractor, guide a simulated sea turtle to safety, and touch a real, live shark. Because nothing captivates little ones like real world play and exploration, swap the screen time for a visit to the following culturally enriching spots.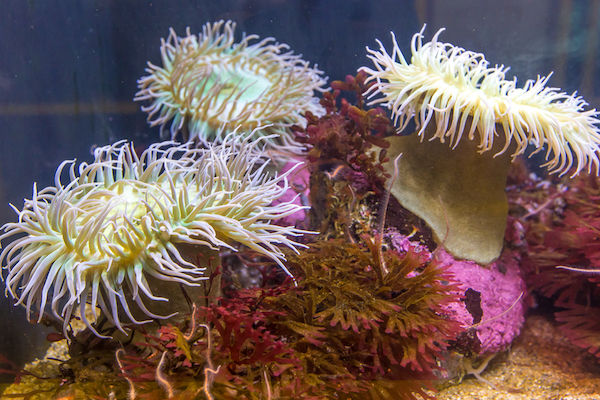 Yep, the rumors are true: visitors can touch real, living sharks at this research center and aquarium perched on dramatic coastal bluffs. The docile, 3-foot long swell sharks are just some of the fascinating Monterey Bay marine creatures on display. Kiddos can also plunge their hands into a touch tank filled with tidepool regulars including sea urchins, star fish, and slippery kelp. An adjacent exhibit hall features rotating kid-friendly displays and art shows on marine habitats and conservation. Don't leave without a selfie with Ms. Blue, the monumental, 87-foot blue whale skeleton set in the outdoor garden.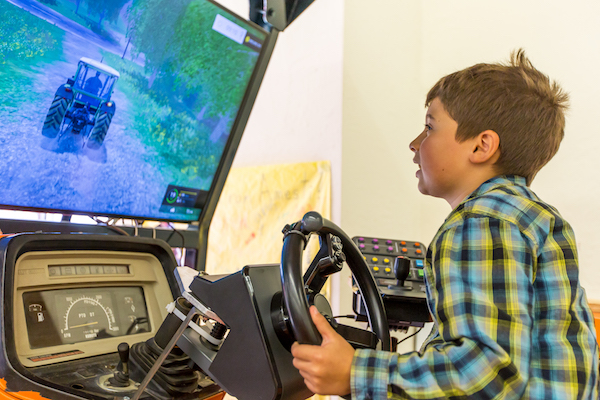 Budding farmhands can motor a real John Deere tractor, feed a llama, and milk a (wooden) cow at this indoor-outdoor museum that celebrates the rich agricultural heritage of Watsonville and the Pajaro Valley. Open on the second Saturday of each month, the museum presents fun new themes each month—Sheep to Socks, Holidays on the Farm—in addition to an eye-catching collection of vintage tractors, a retired train caboose, and an especially popular tractor simulator.

A shell's throw from Seabright State Beach, this natural history museum packs a lot of creativity and hands-on activities into its compact abode. Curious kiddos can explore sea creatures in an intertidal touch pool, watch honey bees buzz about an observation hive, and climb the museum's iconic grey whale statue—a Santa Cruz must. Vivid, taxidermy dioramas showcase the region's vibrant wildlife, and two dig pits encourages mini paleontologists to hunt for fossils. Check the museum's calendar for regular family programs including guided walks, gardening, and a big summer shindig.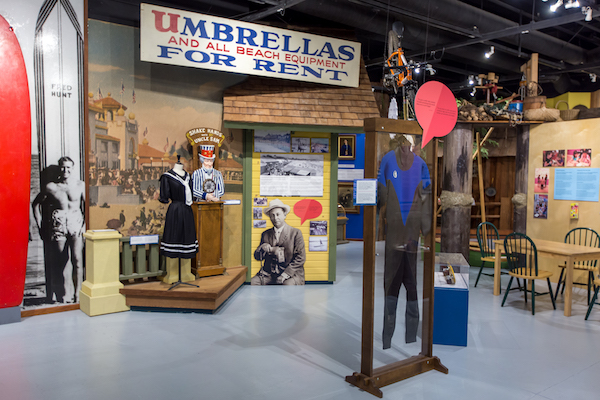 In addition to an immersive, permanent exhibit on Santa Cruz history, and rotating shows spread over three floors of galleries, this dynamic and welcoming museum hosts weekly community events every Friday in its airy, bustling lobby. Drop-in activities include hands-on crafts such as screenprinting, embroidery, and fabricating artworks from recycled materials. Afterward, grab pizza and popsicles from the adjacent Abbott Square Market where you'll enjoy live music every Friday and Saturday evening.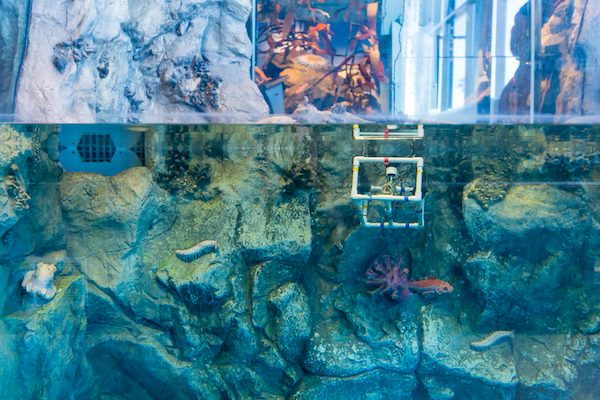 MONTEREY BAY NATIONAL MARINE SANCTUARY EXPLORATION CENTER
Steps from shore and big-ticket attractions such as the Wharf and Beach Boardwalk, visitors can marvel at the wonders of Monterey Bay—and learn how to help conserve its abundant marine life—at this free, interactive center. Guide a remote-controlled camera into the replicated depths of the bay, navigate a leatherback turtle safely past harmful plastic bags, and see how many sea creatures you can spot at the simulated tide pool. Don't miss the visually stunning, short film that plays throughout the day in an open theater.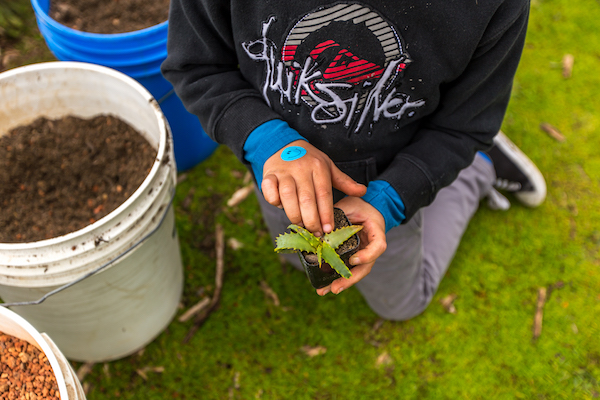 If the dazzling blooms and exotic plants from Australia, New Zealand, and South Africa don't wow your kids, the multitude of wildlife sightings—rabbits, quail, and butterflies—surely will. At this 135-acre outdoor, living museum, you can also explore the Hummingbird Trail to seek out the rare, elusive white hummingbird, and sniff pleasing scents of lavender, jasmine, and oregano in the fun Aroma Garden. Don't miss the annual Hummingbird Day which is held every spring, and offers oodles of crafts and plantings for little ones.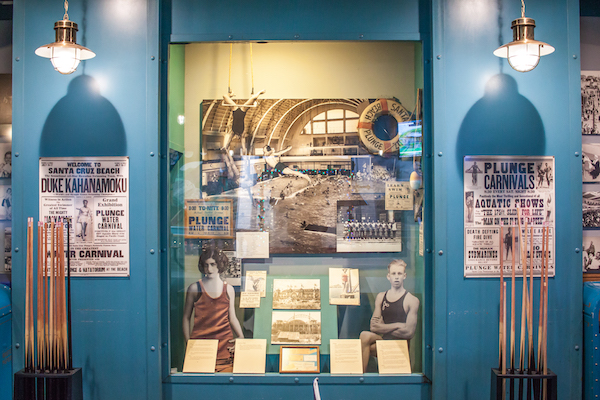 Sneak in some learning in between the bumper cars and cotton candy at the Boardwalk's Historium. Located on the second floor of Neptune's Kingdom, you can browse a collection of intriguing photos, memorabilia, and trivia, including the fact that the building housed a massive saltwater swimming pool dubbed The Plunge from 1907 through 1963. Discover more fun facts and historical sights via a self-guided walking tour of the Boardwalk.

Take a break from building sand castles at Capitola Beach, and discover the history of charming Capitola Village at this cozy museum housed in a 1920s beach cottage. Older kids will appreciate detailed models and hands-on items, while smaller children can join the ranks of famed Capitola artists at a well-stocked coloring table. Premiering in 2019, "Capitola Obscura: Unusual and Little-Known Facts about Capitola History" promises fun facts including the tale of "Jupiter," the first locomotive to haul passenger trains through Capitola which currently sits on permanent display at the Smithsonian.