Photo by @instadoerr at Wilder Ranch SP
I'm one of those people who totally gets recharged from some time in nature. Give me some fresh air, tall trees, and an ocean view and I'm definitely feeling refreshed. And, as we all do, I also get recharged with some good food! When I'm planning a day trip to hike in the mountains or explore the coast, I am always looking for little eateries to compliment my travels. Check out a few of my favorite day trip combos with places to get some fresh air AND some fresh eats!
DAVENPORT COMBO – "WILD WHALE"
I'm going to go ahead and get this out of the way, I will be naming these daytrip combos with some ridiculous titles in hopes they're more memorable. First up – "Wild Whale." Spend some time at Wilder Ranch State Park, just a couple miles north of Santa Cruz. Wilder is a working farm so if you go near the barns and old farm houses you're going to see horses, goats, chickens and more. This is an ideal spot for travelers with little ones. After you've said hi to the animals (and Instagrammed a horse), take the paths toward the ocean and get on the Coast Trail. It's super scenic, you will spot seals on the rocks, see tons of birds and little wildlife crossing the path, and the ocean views are as vast as they are beautiful.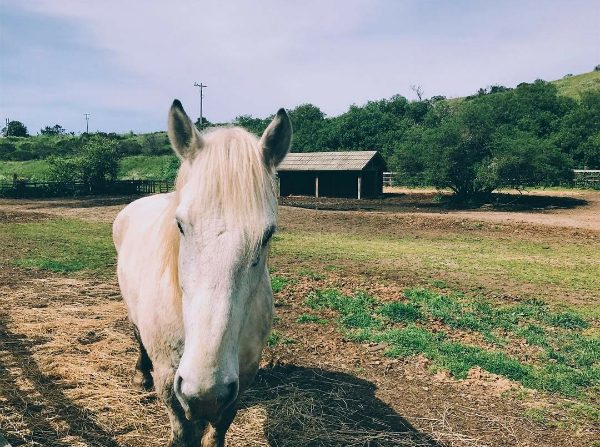 Photo by @kennyloumac
Now for the "whale" part of the title. Although you might see a whale while looking out to the glistening blue, I recommend hopping in your car after your Wilder exploration and head north to Whale City Bakery. This family owned bakery is serving some of the best baked goods in the county, plus delicious breakfast, lunch, and dinner plates that will be the perfect refuel. The outdoor seating is always a nice option, especially at sunset since the ocean is just across the highway from this roadside cafe.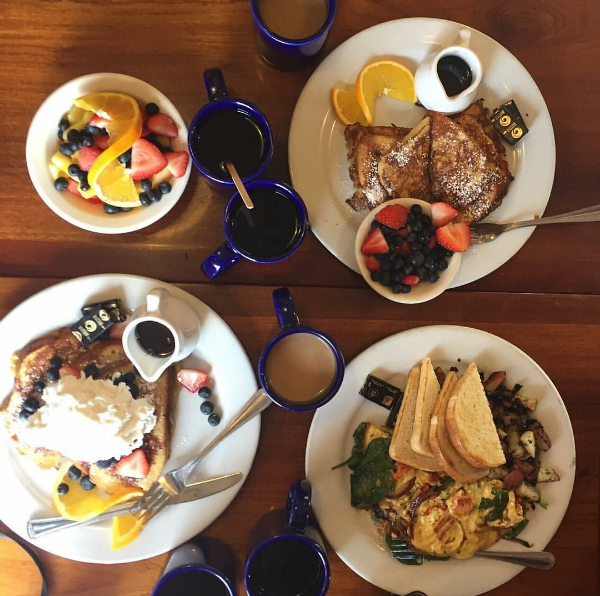 Photo by @thehungryfolk
WESTSIDE COMBO – "NATURAL COMPANION"
Natural Bridges State Beach is a great option for some pretty central, yet secluded, nature time. The tide pools are one of my favorite parts about this beach, plus there's a lagoon where you can often find ducks, herons, and egrets hunting and wandering around. And if you are visiting between October and January, the monarch butterflies will be wintering in the eucalyptus trees on the backside of the park.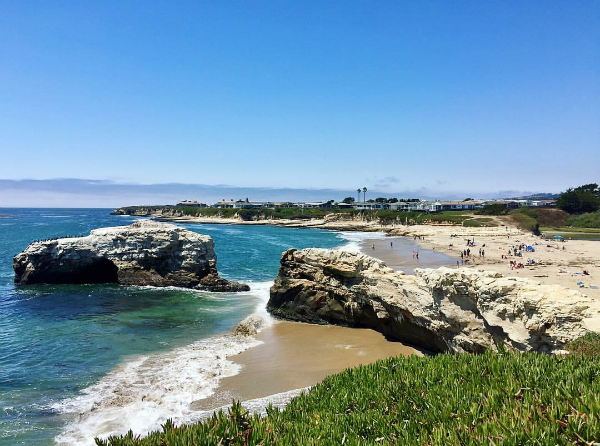 After (or before really) Companion Bakeshop is a perfect pair to some Westside adventures. Great anytime of year, but those foggy days or chilly mornings you're sure to appreciate their warm coffee drinks and freshly baked goods.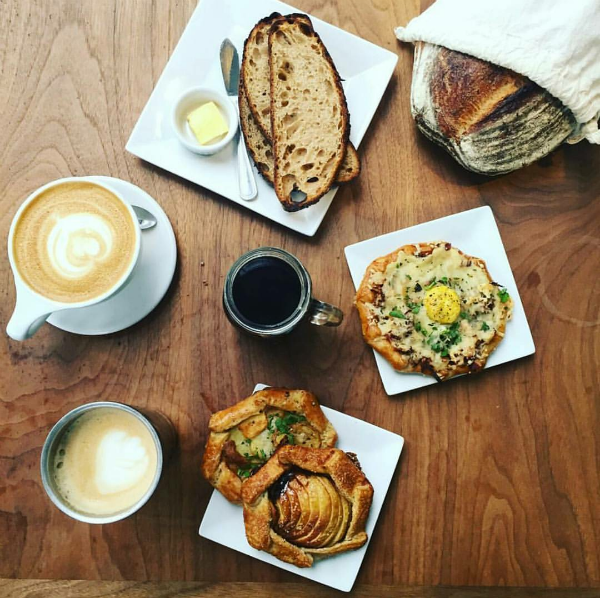 REDWOOD BEACH COMBO – "VILLAGE MARKS"
Don't miss out on the beach or the mountains on this one! Stop by the Capitola Village for some breakfast by the Bay. Avenue Cafe is a super popular spot with its quaint beachy cottage feel and unbeatable omelettes. Watch the waves during breakfast at Zelda's on the Beach or if you're short on time, just buzz by Gayle's Bakery and pick from their seemingly endless pastry case – there breakfast burritos and sandwiches are great too!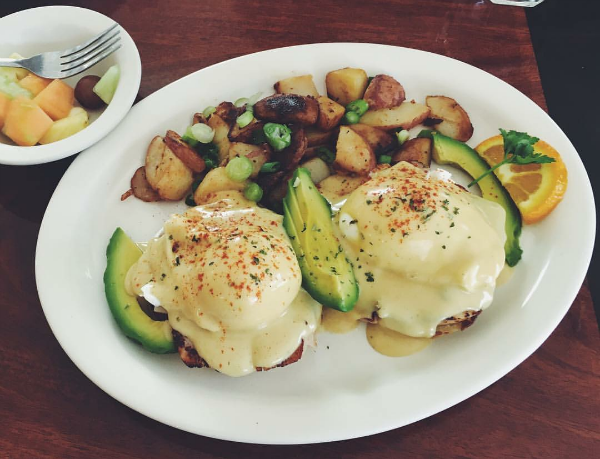 Once you've had your fill in Capitola, head just a bit south to The Forest of Nisene Marks in in the Aptos Village. Mountain biker, hiker or straight wanderlust, this park's 30 miles of trails will keep you trekking. With streams, little waterfalls, a secret forest swing, and some great hill climbs, it's a perfect locale for hours of exploring – depending on how your breakfast is sitting!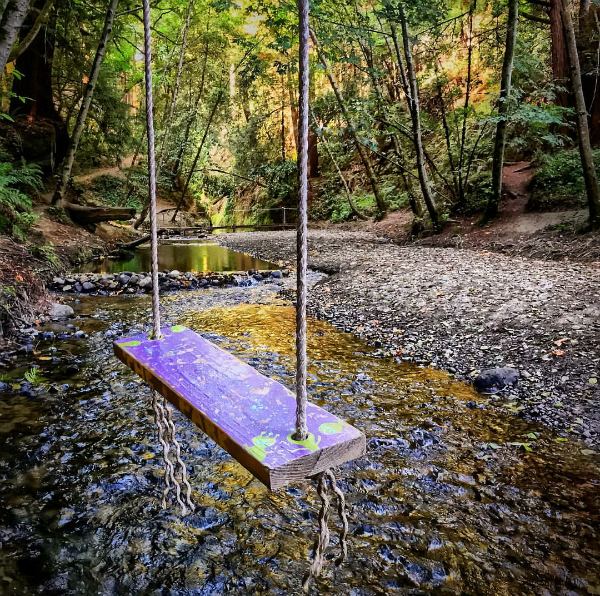 VALLEY COMBO – "FALL FOR TACOS"
One of my all-time favorite places to hike is the Fall Creek Unit at Henry Cowell. You can get to pristine creeks and streams within minutes for some low key trail stomping or lace up your running shoes or hiking boots and take on Big Ben, a 8+ mile loop with some pretty serious hill climbs. And really, there's everything in between – all among the gorgeous redwood forest of Henry Cowell.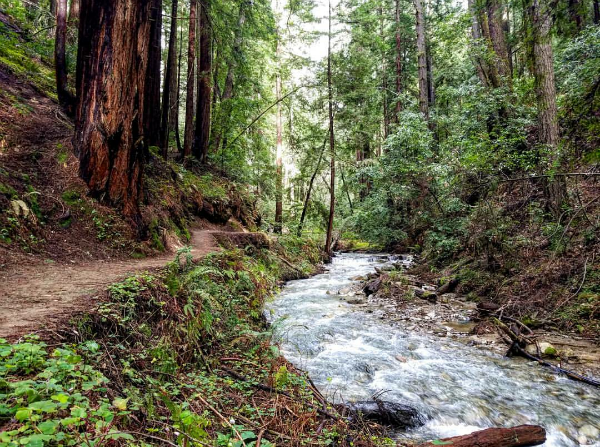 Santa Cruz County is not short on Mexican food and one conveniently located Taqueria Vallarta (there are many in town) is right at the corner of Highway 9 and Graham Hill Road. Tacos, burritos, tostadas, whatever your order! And if you'd rather go a little more "granola", there's a Wild Roots Market within a mile of the park that is sure to have something fresh!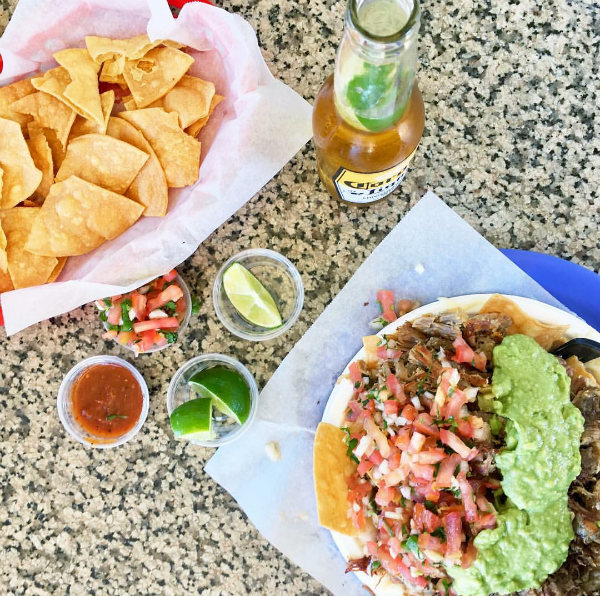 Photo by @thehungry.blonde
These are just a few of my favorite combos, but there's so much more! Comment in our Facebook, Twitter or Instagram threads and tell us your favorite day trip combo in Santa Cruz County!
Updated June 2020