For kids who are always looking down at their screens, a visit to California's skyscraping groves of redwoods might just entice them to look up… in awe. California's redwood parks and attractions can be equal parts time-machine journey and family adventure with options for campfire marshmallow roasts, Old West train rides, games, songs, stories, activities, and even zip-lining!
ROARING CAMP RAILROADS
Take a train ride into California's past at Roaring Camp Railroads. Set among the redwoods of the Santa Cruz Mountains, Roaring Camp is an Old West playground with re-enactments and hands-on activities that encourage kids to join right in. You can watch blacksmiths forge tools, see an old-fashioned printing press in action, take a turn pumping the handcar, or try your hand at panning for gold. The main attractions are the trains, which once hauled redwood timbers from the Santa Cruz Mountains. You can take a 1880s narrow-gauge steam train through the redwoods to the top of Bear Mountain or hop aboard a vintage locomotive for a ride to the Santa Cruz Beach Boardwalk. A few weekends each summer, Thomas the Tank Engine rolls into the station. The rest of the year is jammed-packed with special events that bring the Wild West to life, including the Summer Gathering of Mountain Men and the Great Train Robberies.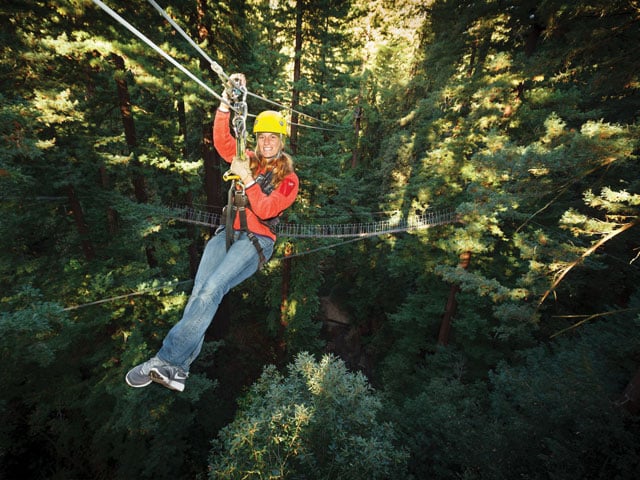 MOUNT HERMON ADVENTURES
Families can climb, crawl, swing and soar through a redwood canopy at Mount Hermon Adventures. For kids ages 10 and up, Mount Hermon offers exhilarating zip-lining and ropes courses high in the trees. Mount Hermon's Redwood Canopy Tour is a two-hour, guided eco-adventure that includes six zip lines and two sky bridges at heights of up to 150 feet. The Sequoia Aerial Adventure offers self-guided course options for different levels on three aerial trails with over 30 elements, including swinging logs, cargo nets, and cables set 30 to 80 feet in the air. Each two-hour session gives you and your family access to the entire aerial adventure course plus two zip lines and the quick jump.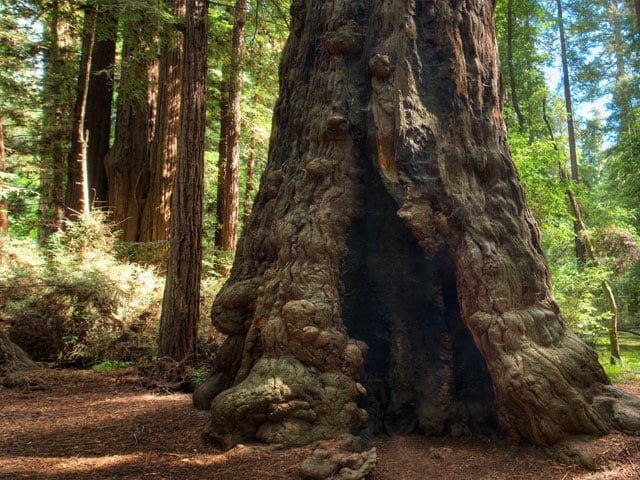 HENRY COWELL REDWOODS STATE PARK
Adjacent to Roaring Camp Railroads, the towering redwoods at Henry Cowell Redwoods State Park inspired some of the country's earliest conservationists, including President Theodore Roosevelt. The tallest tree in the park stands at approximately 277 feet and is about 16 feet wide–a challenge to hug, to be sure, but it might be fun to try. Kids can find the tree along the Redwood Grove Trail, which is an easy loop path among the park's tallest trees. The 0.8-mile trail is stroller and wheelchair accessible. Self-guided maps and audio tours are available for the trail, or you can opt for a ranger-led walk held on Saturdays at 11 a.m. and 2 p.m. The park offers campfire programs and junior ranger programs through the summer months as well as family Adventure Guides and fun activities through the Redwood Learning Center throughout the year.