In recent years, Santa Cruz County has seen a flurry of new restaurant openings that are redefining the local dining scene. Offering more than a way to quell your rumbling stomach, these spots inspire with spectacular settings and delicious grub. You'll see regional ingredients on the menu, local brews on tap, and heaps of Santa Cruz style throughout. Here are three delicious ways to sample what's new in Santa Cruz County.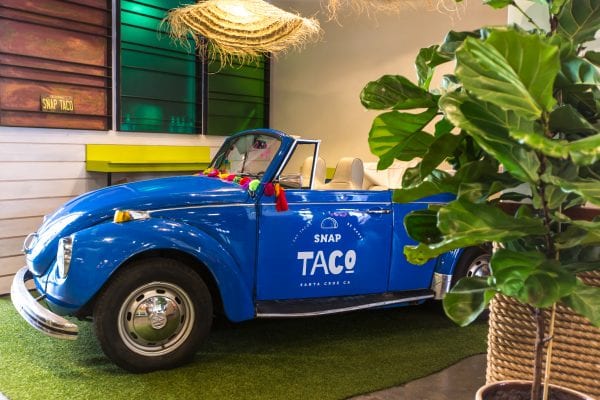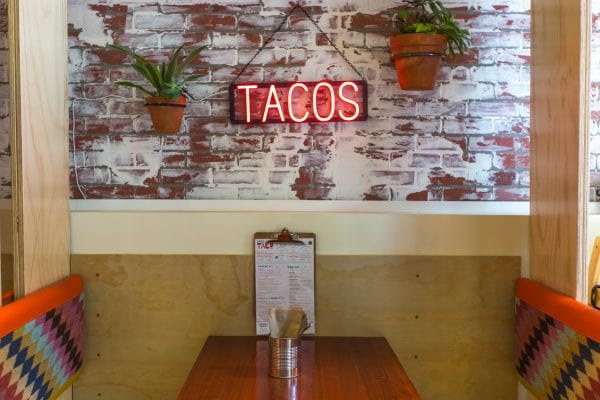 For vibrant tacos in a fun setting that oozes Baja vibes, head to downtown Santa Cruz. Snap Taco is the latest from Kendra Baker and Zach Davis, the superstar duo behind The Penny Ice Creamery and The Picnic Basket. At their new tropical-chic restaurant, Baker and Davis assembled a mix-and-match menu of traditional and new school tacos, from the ground beef and cheese-stuffed Old School to the Thai-inspired Good Fortune Pork. Pair your picks with a bowl of homemade guac, and a Snap Rita from the bar. Beer lovers take note: Snap Taco features local brews exclusively on draft. Swing by between 3-6 p.m., and you'll enjoy discounted drinks during a daily happy hour. Just don't leave without snapping your pic inside the dining room's Insta-friendly centerpiece, a convertible VW Beetle.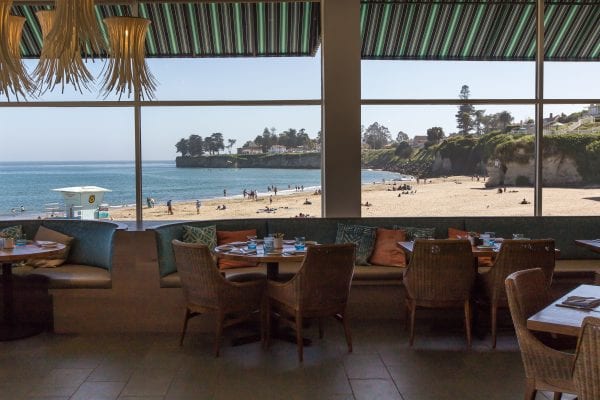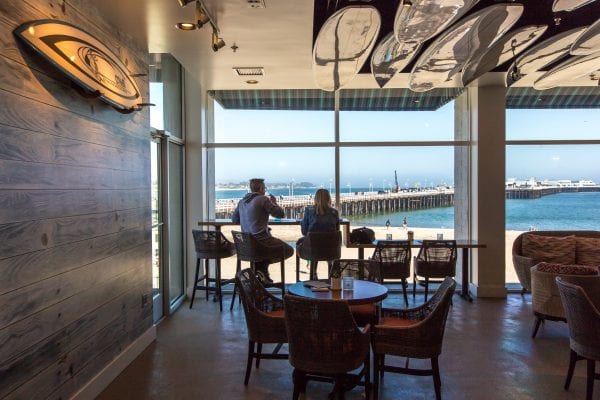 Bask in the splendor of Santa Cruz's seafront at this newly reimagined restaurant set on the sands of Cowell Beach. Housed in the Dream Inn—the only beachfront hotel in town—Jack O'Neill Restaurant pays tribute to the late surf pioneer whose first surf shop operated steps away. Floor-to-ceiling windows offer mesmerizing views of the beach, Santa Cruz Wharf, and the surf where O'Neill tinkered with his landmark invention, the wetsuit. The all-day restaurant's food is as much a part of Santa Cruz as the surfers right outside the windows. The kitchen sources seasonal ingredients from local producers in dishes such as Monterey Bay ceviche and a sampling of links from the beloved Corralitos Market & Sausage Co. Plus, an adjacent lounge pours local beers and spirits—including a deliciously floral gin from Venus Spirits—alongside more casual bites. Check the restaurant's calendar for regular specials including No Corkage Thursdays and a daily, 3:30 – 5:30 p.m. happy hour with 25% off apps and select drinks.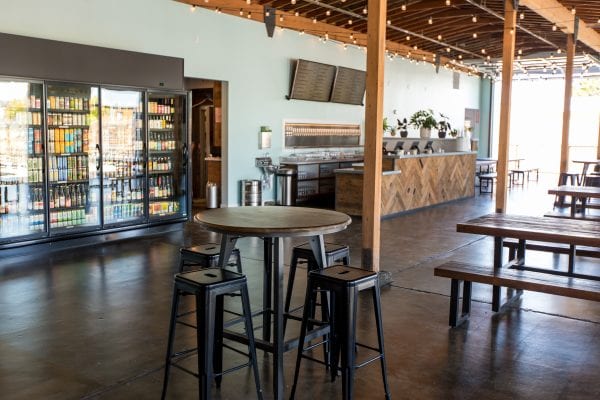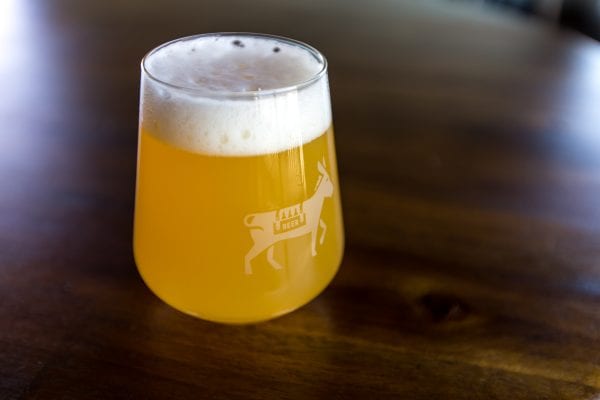 Beer Mule Bottle Shop & Pour House
Beer Mule is the hugely anticipated second venture from the folks behind the wildly popular Beer Thirty Bottle Shop & Pour House. The new, beer-focused Watsonville restaurant is "The Empire Strikes Back" to Beer Thirty's "Star Wars." It's bigger, bolder, and, dare we say it, more beery. 40 taps—plus hundreds more in a cold case—fuel an airy, light-strung beer hall and sprawling outdoor beer garden, each set with picnic tables. While visitors assemble customized sampler trays of craft beers and ciders, the kitchen cranks out brew-friendly vittles such as griddled tri-tip sandwiches. Plus, weekly, pop-up food vendors such as Full Steam Dumpling make regular appearances. Beer Mule serves as the anchor tenant for a new development at the Watsonville Municipal Airport, and they'll soon be joined by other eateries and vendors, so stay tuned!