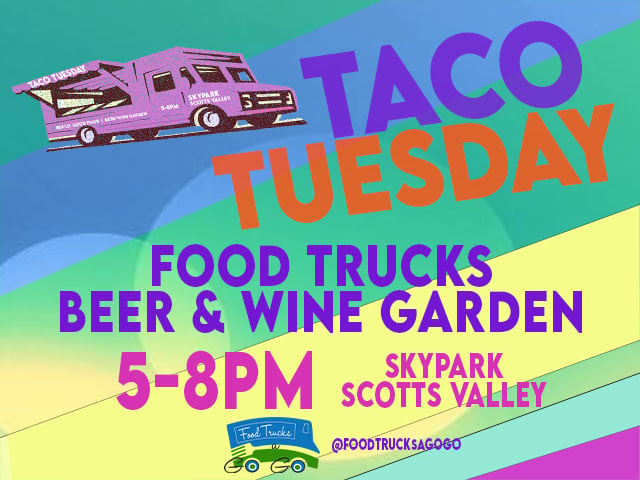 Join us for Taco Tuesday!
We have your favorite food trucks plus new ones for you to check out!
The trucks will prepare their delicious tacos & also offer their other signature dishes.
The Boys & Girls Clubs of Santa Cruz County are joining us this year to host the Beer & Wine Garden.
What a great way to support these amazing clubs!
There's lots of space to spread out & enjoy your dinner & drinks!
For more info: foodtrucksagogo.com or @foodtrucksagogo
See you at Taco Tuesday!