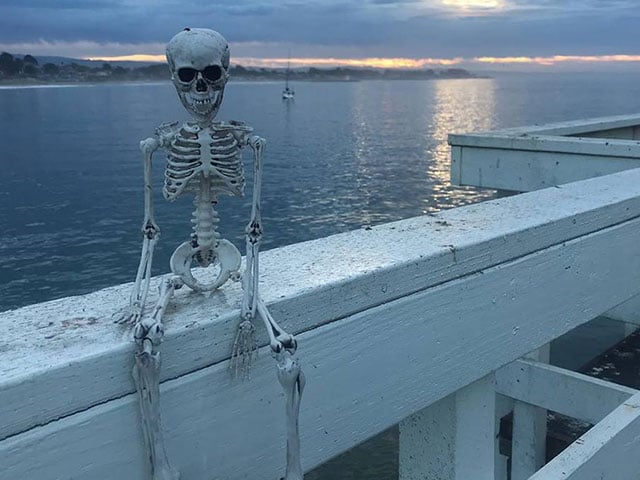 Join us for 13 days of frightful fun on the Santa Cruz Wharf!
Take part in the Great Pumpkin BINGO Hunt, snap a photo at our scenic photo booth, and enjoy festive Wharf specials ALL 13 days! It all kicks off October 19!
The Great Pumpkin BINGO Hunt – All 13 Days

Join the the Great Pumpkin BINGO Hunt!
Take your Bingo Card to the Wharf any day during the 13 Days of Halloween on the Wharf.
Find hidden pumpkins on the Wharf. Match their ghoulish image on your bingo card and stamp your card.
Can you find them all?!

Photo Booth on the Wharf Stage – All 13 Days: Snap a festive photo with your family with the scenic Monterey Bay and Lighthouse as your backdrop.
Wharf Specials – All 13 Days –  Enjoy fabulous, unique specials from restaurants and gift shops perfectly catered to the Halloween theme.
Trick-o-Treating on the Wharf – October 31, 3:00 – 6:00 pm. Bring the family to show off your creative costumes and trick-o-treat at Wharf businesses.