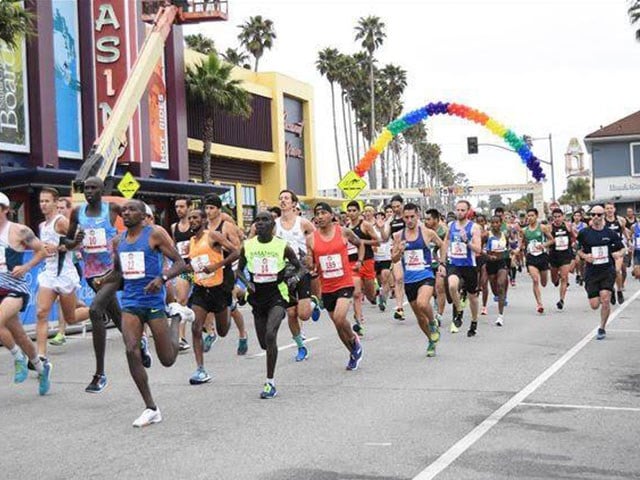 The annual 6-mile, scenic seaside run from Santa Cruz to Capitola-by-the-Sea is widely acclaimed as "The best little road race in California".
The Wharf to Wharf is the biggest summer event of its kind on the West Coast.
The race route is lined with fans, bands, and all kinds of great fun! Come to Santa Cruz and cheer them on!