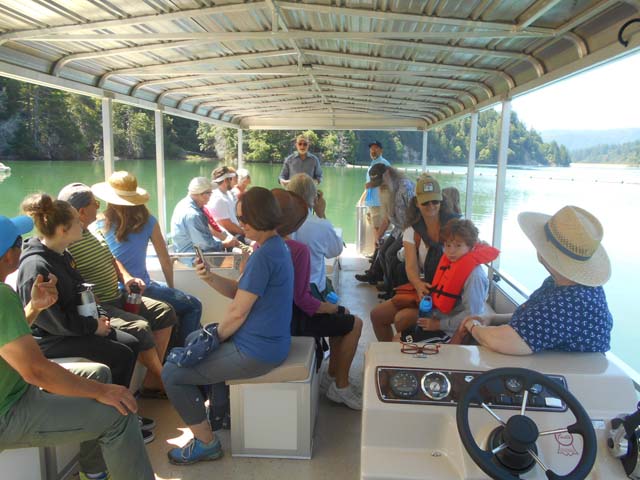 Starting in April, on both Saturday and Sunday of the second weekend of each month, the City of Santa Cruz staff will lead tours of Loch Lomond Reservoir on the Newell Jewell (pontoon boat).
Attendance is limited to 25 people and is offered on a first-come, first-served basis.
The Loch Lomond Recreation Area is a 180-acre reservoir and part of the 2,800-acre watershed land holdings that the City of Santa Cruz Water Department manages in the Newell Creek watershed. It is open daily from late March through mid-October when the park closes for the season.