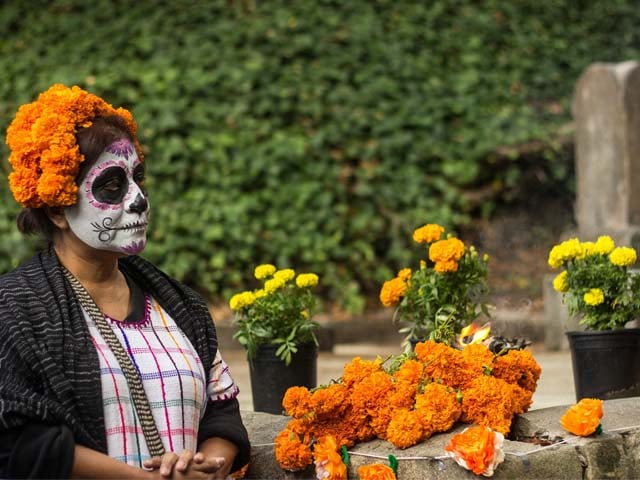 This October look forward to another vibrant gathering as we collectively celebrate life and death. For the past 5 years, the team at the MAH has had the opportunity to experience, grow, and share Día de los Muertos with more and more of Santa Cruz County.  Join us for the Día de los Muertos community celebration of traditional music, dance, and art at Evergreen Cemetery.
Enjoy live performances by Senderos' Centeotl Danza y Baile at 12:30 and Ensamble Musical de Senderos at 2pm.  Stroll through the cemetery in a self-guided presentation of community altars.
Learn about Dia de los Muertos from our community partners and leaders of Senderos. Hear the story of Dia de los Muertos in our community and the importance of honoring this beautiful celebration, together.