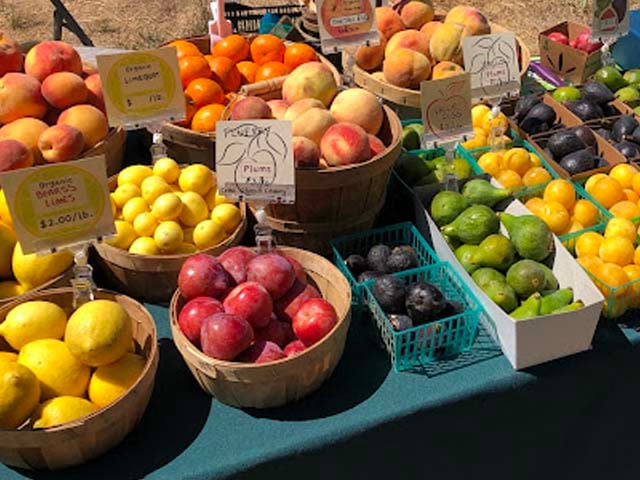 The Farm & Garden Market is a small, friendly, open air market made up of local farmers and gardeners who grow within about a five mile radius of Corralitos.
Seasonally we have the tastiest strawberries, blueberries, cherries, lemons, tomatoes, herbs, squash, potatoes, carrots, peas, beets, and avocados, as well as a variety of other fruits, vegetables, lettuces and salad greens.
We have bakers that offer wonderful treats, along with a table full of beautiful potted flowers.
You may find expertly handmade natural soaps, and homemade jams and preserves.
The market is open to all of our friends and neighbors who grow anything from a garden to a good back yard fruit tree.