While the idea of starting the day by surfing is a dream for some, for Pleasure Point locals it's a way of life. The small surf community of Pleasure Point is located in an unincorporated area of Santa Cruz County, nestled between Moran Lagoon and 41st Avenue, adjacent to the Monterey Bay. Nearly a dozen famous surf breaks make Pleasure Point a destination for skilled surfers. It is a classic beachside community, home to wetsuit pioneer Jack O'Neill, where locals mix effortlessly with visitors eager to capture that authentic surf vibe.
GETTING HERE: Arrive at San Francisco International Airport (SFO) and drive approximately 70 miles/113 km south to Santa Cruz County (recommended: drive via Scenic Highway 1 – Pacific Coast Highway).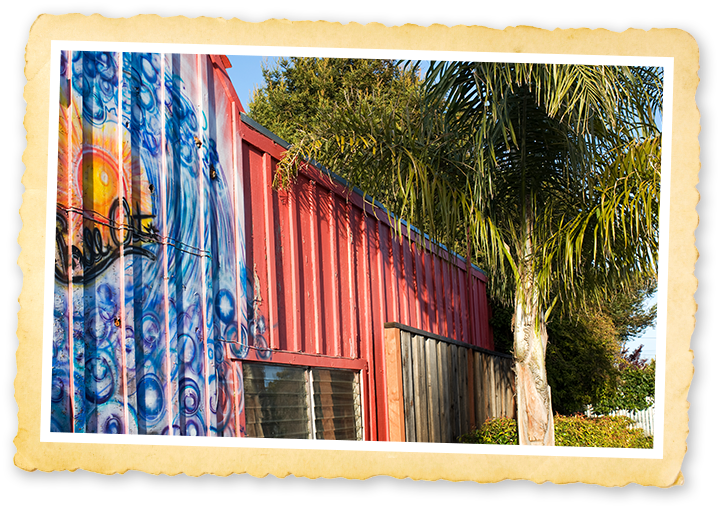 Morning
Enjoy a hot cup of locally brewed coffee and stroll East Cliff Drive. Take a seat on a bluff side bench and watch as talented tube riders shoot the curl and leave the gnarly surf breaks to the experts.  Or hang loose back at Pleasure Point Park, where longtime surfers compare stories from the day's outings. Stroll East Cliff Drive – an easy walk at just over a half-mile – and breathe in the scenic views along the way, finally ending at Rockview Drive County Park, diminutive spot that features amazing views.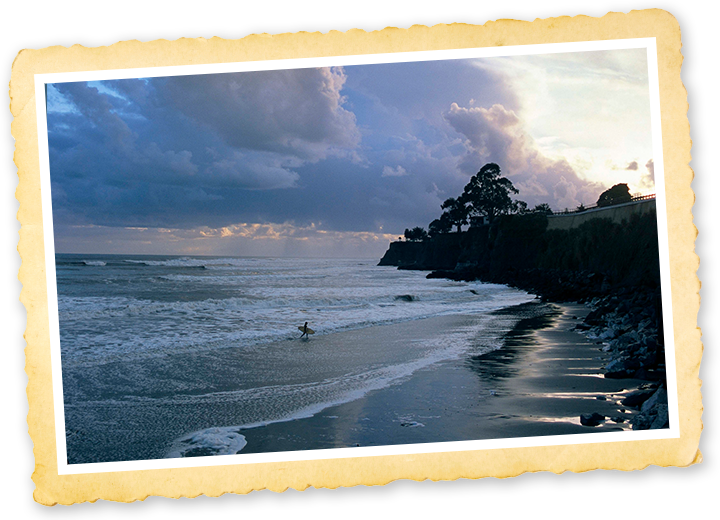 Afternoon
Soak up some of Pleasure Point's flavor by browsing through specialty stores. Stop by a surf shop and admire boards that are not only functional but works of art, crafted by local surfboard shapers.  For land lovers as well as shoppers, colorful boutiques display unique selections of home décor, modern and vintage apparel and garden art.  Stop in at The Penny Ice Creamery and try a scoop of artisan ice cream.
Evening
For a laid-back dining experience, breathe in the casual atmosphere of a local restaurant. Pleasure Point's cafes and quaint bistros that dot the area offer plenty of ways to satisfy cravings in a range of settings. Feel the alluring sea breeze while you enjoy hearty fare at an outdoor eatery after a day at the beach, or savor delicious fare at a cozy neighborhood bistro and unwind with a glass of wine.