All Photos by Garrick Ramirez
Famed for its ancient redwoods, cascading waterfalls, and epic hikes, Big Basin Redwoods State Park hides a lesser-known coastal region with an identity and landscape all of its own. Named for the grizzly bears that once roamed its lush grounds, Rancho del Oso is a hidden gem with a dazzling spring wildflowers, enchanting marshlands laced with hiking and biking trails, and a magnificent nature center housed in a historic home once occupied by the family of President Herbert Hoover.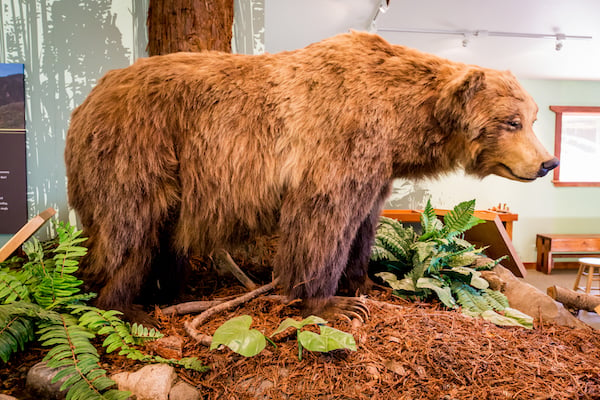 THE PARK'S HISTORY IN 30 SECONDS
Situated on Highway 1 along the northern border of Santa Cruz County, Rancho del Oso encompasses the lush meadow and marshland of Waddell Valley. The valley and its creek are named for William Waddell, a lumber mill owner who logged the surrounding forest during the booming post-Gold Rush years before meeting his demise at the claws of a grizzly bear. In 1912, Theodore Hoover-brother to President Herbert Hoover-bought a huge swath of Waddell Valley, built numerous family vacation homes, and dubbed his property Rancho del Oso. In 1977, much of Hoover's land was acquired by the California State Parks system, and in 1985, Hoover's daughter Hulda Hoover McLean sold her home to the state. Today, McLean's cozy former home serves as Rancho del Oso's exceptional nature center.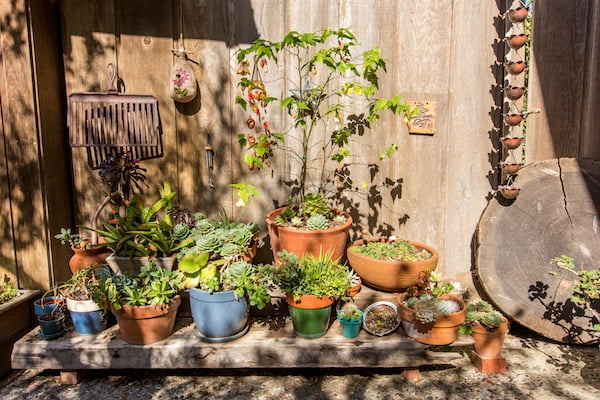 A STANDOUT NATURE & HISTORY CENTER
With a gorgeous courtyard garden and warming stone fireplace, the Rancho del Oso Nature & History Center might be the most charming visitor center in the state. Open to the public on weekends, the former home is staged with engaging, interactive displays that detail the park's wildlife and wildly diverse landscape-Rancho del Oso encompasses seven distinct ecosystems including coastal, marsh, riparian, and redwood forests. You'll also discover the many critters that call the valley home, from stealthy bobcats to the steelhead salmon that fill Waddell Creek. You'll even learn about the bygone grizzly bears that informed the park's (Spanish) name. The Nature Center is also the site of family-friendly events including Salamander Saturday and Newt Night which celebrate the park's many amphibious residents (check their site for dates). Plan your visit in spring when the Nature Center's surrounding lawn is blanketed in a brilliant display of wildflowers.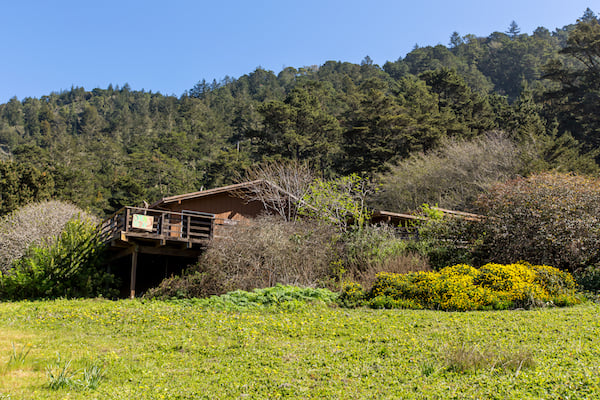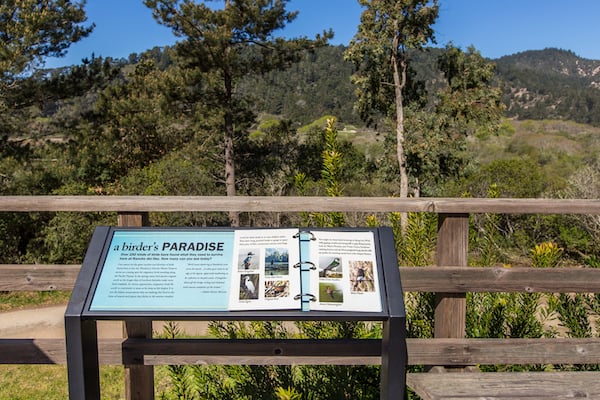 ENCHANTING TRAILS
Rancho del Oso is the happy end point for the 33-mile Skyline-to-Sea trail (which begins in Castle Rock State Park), yet there are other scenic options that don't require strapping a tent and sleeping bag to your back.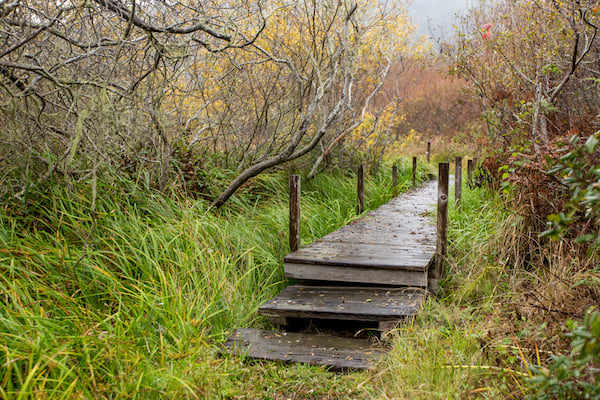 Marsh Trail
This breezy 20-minute stroll leads from the Nature Center to Waddell Creek, passing through a freshwater marsh habitat teeming with lush flora and wildlife such as birds, rabbits, and deer.
From April to October, a seasonal bridge spans Waddell Creek allowing you to continue on to the ranger station and Skyline-to-Sea trail.
Hoover Nature Trail Loop
This moderate loop trail follows an old wagon road that once linked San Francisco to Santa Cruz. In less than a mile, you'll ascend a gentle fern-covered ridge, cut through a rare Monterey Pine forest, and descend back to your starting point beneath a canopy of evergreen trees.
Bike & Hike to Berry Creek Falls
Hop on a mountain bike and peddle the Skyline-to-Sea trail which meanders along Waddell. At the six mile mark, you'll need to ditch your bike (bring a lock for bike racks) and continue on foot the remaining half mile on foot to the misting 70-foot Berry Creek Falls. If you don't mind wearing a little mud, go after a good rain for the best display!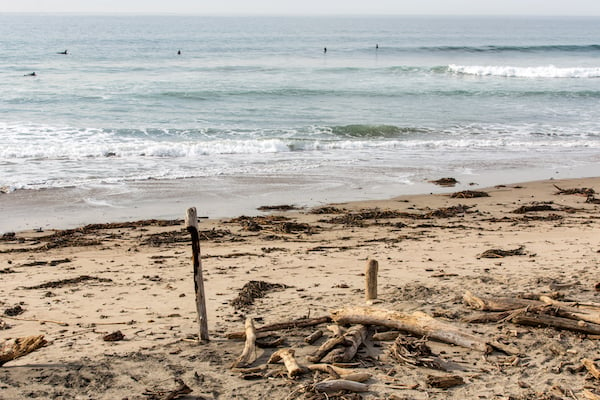 SPECTATOR SPORTS AT WADDELL BEACH
Motoring along Highway 1, Waddell Beach is impossible to miss as traffic slows and cars pull over to gape at the scenic, long stretch of sand and the colorful kites of windsurfers hovering above the waves. Frequent wind and heavy surf make it one of a premiere spot for both windsurfers and kiteboarders, but they're not the only ones putting on a show. As Waddell Creek flows into the ocean, it collects into a large estuary frequented by sea and shorebirds that will delight avid birders and photographers. The beach's length allows for pleasant strolls, and at low tide, you can reach the beach at Greyhound Rock, located roughly 1.5 miles south.
Majestic Highway 1 has many notable stops within Santa Cruz County, from dramatically scenic coastal bluffs to charming farm stands serving homemade pie. With a remarkable diversity of landscapes and family-friendly experiences, Rancho del Oso should be on your shortlist of Highway 1 pit stops and coastal daytrips.