Santa Cruz County has some pretty dreamy wedding venues. Between the beautiful Monterey Bay and enchanting redwood forests, Santa Cruz knows how to create a Pinterest-worthy wedding day. And no picture-perfect union would be complete without some outrageously delicious (and gorgeous) sweets to celebrate the occasion! Lucky for you – and all your guests – Santa Cruz is also known for delivering some outstanding cakes – pun intended! Check out a few of our favorite local vendors who are always whipping up some amazingly creative, tasty, and stylish wedding treats: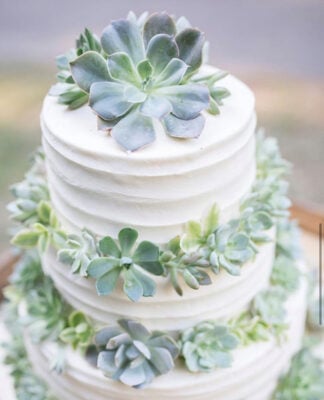 In the bakery and rosticceria world, Gayle's is queen. Numerous awards fame this Capitola bakery, including a notable nod from the San Francisco Chronicle saying, "Maybe the best bakery anywhere." Breakfast, lunch, dinner and dessert are all covered by this local legend and wedding cakes are no exception. They've been making wedding cakes for over four decades and their attention to detail and delicious recipes continue to dazzle brides, grooms, and honored guests.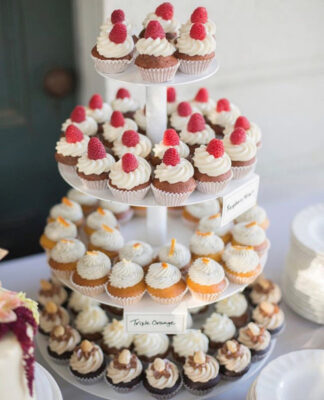 BUTTERCUP CAKES & FARMHOUSE FROSTING
This charming and inviting Downtown Santa Cruz cupcake shop clearly has an eye for the aesthetic. Their adorable cupcakes look as good as they taste, and with their many unique flavors like Triple Orange with Earl Grey frosting or Hibiscus Flower, you'll definitely find yourself stumped on which to choose for the big day. Good news though – you can choose several flavors!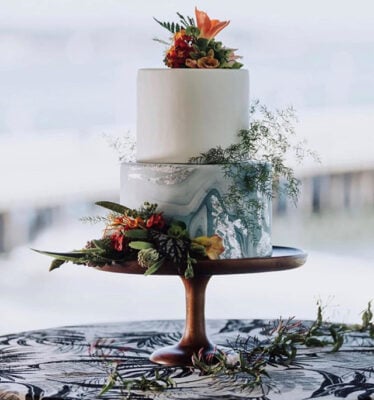 THE BUTTERY
Passionate about their wedding cakes, The Buttery has been creating these delicious beauties for over 30 years. "We believe the wedding cake is the jewel of the wedding reception, a wonderful finale to a joyous occasion." – The Buttery. Their cakes definitely look like jewels!