Here in Santa Cruz County, we are lucky to have a plethora of fabulous places to eat sweet treats of all kinds. Let's explore some of the best places to grab a scoop or two of ice cream.
Marianne's
A local institution that has been satisfying cravings since 1947, Marianne's rotates through more than 100 flavors of hand-crafted ice cream including German chocolate, Mexican chocolate, horchata, Northern Oregon blackberry, and signature 10-20 (named for the number of the Ocean Street address, it has caramel ice cream with fudge swirl and Oreos). They have a few varieties of sherbet, sorbet, and no-sugar-added options, plus novelties like frozen bananas and unusual offerings like Spumoni (rum ice cream with fruit compote swirl). The flagship location is in Santa Cruz on Ocean Street and the newer branch is in Aptos. Quarts of their ice cream are sold at many grocery stores, and lots of restaurants and other food venues serve Marianne's ice cream.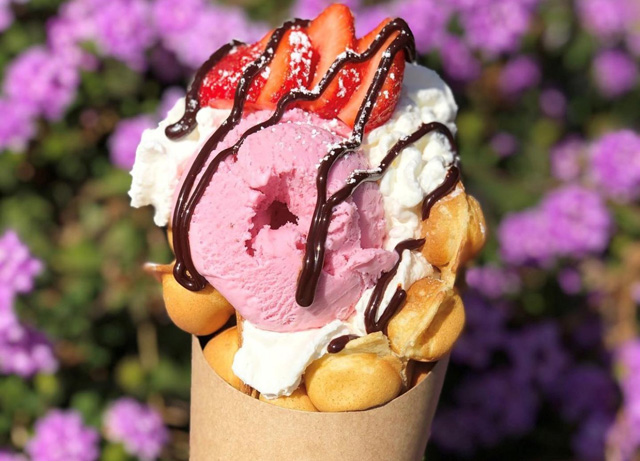 Soul Sweets Tea House
Soul Sweets Tea House in Scotts Valley (in the Nob Hill Center next to Erik's Deli) offers ice cream from Marianne's; you can get the ice cream plain or with a waffle. Or if you're in the mood for something different, a Soul Sweets specialty is homemade Asian-style soft serve ice cream with flavors like Tiger Boba, Mochi Lover, Matcha and Cookies & Cream. They also have items like tea floats, boba tea, and Taiyaki (Japanese fish-shaped cakes with fillings like red bean or chocolate).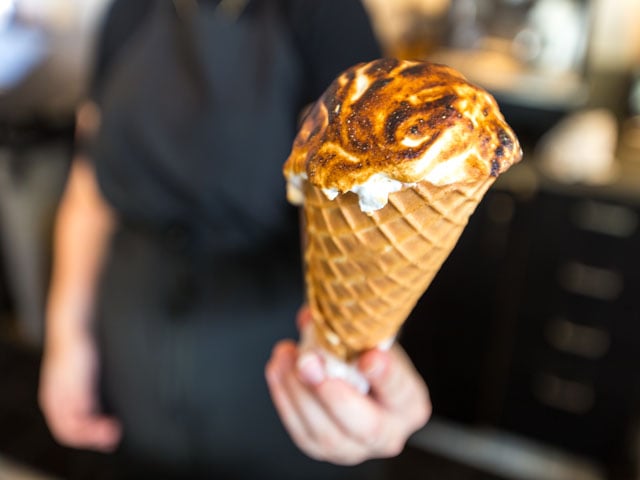 The Penny Ice Creamery, which started with one downtown Santa Cruz location in 2010, now has several additional locations including Scotts Valley, Pleasure Point and Aptos. Penny uses certified organic cream, eggs, and sugar, and is known for innovative flavor combinations that utilize seasonal herbs and fruit from local farms such as Route One and Dirty Girl Produce. Dark chocolate sorbet is a favorite. Unusual and seasonal varieties include Candy Cap Mushroom, Buddha's Hand, and Quince Sorbet. One popular optional topping is handmade toasted marshmallow fluff. Penny Pops and Bon Bons are also delicious, with ice cream encased in chocolate.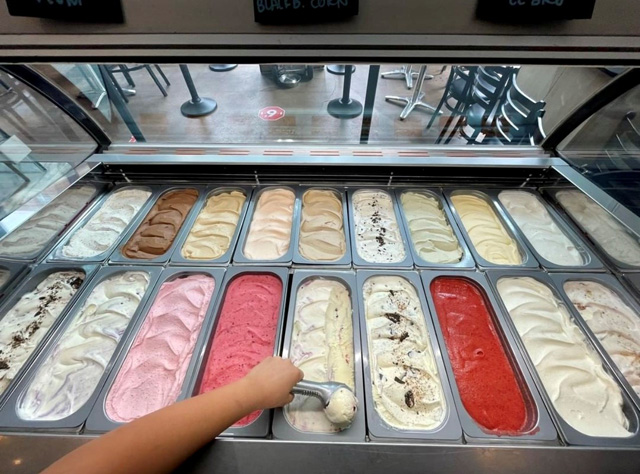 Mission Hill Creamery
Chef/owner Dave Kumec opened downtown's Mission Hill Creamery in 2010. He started by offering ice cream only, but over the years has expanded selections to include a full espresso bar (perfect for an Affogato) and a few homemade baked goods like cookies, brownies, and popular mini pies (the latter's rotating flavors include blueberry streusel and pecan). The organic, artisanal ice cream comes in flavors like customer favorites Salted Caramel and Mint Chocolate Chip. There is always at least one sorbet and rotating seasonal flavors have included local strawberry or sweet corn with blackberries. Another specialty is macarons, housemade from a recipe by French pastry chef Pierre Hermé.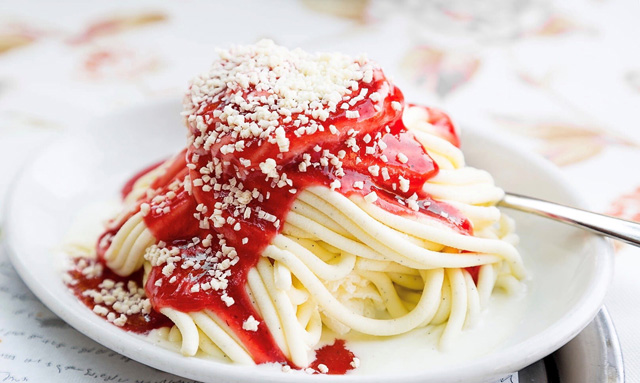 Cruz Creamery
Cruz Creamery serves French Custard-style ice cream they make on-site. They rotate through 120-plus flavors including seasonal ones like pumpkin, apple pie and eggnog. About 45 are available daily, including ones with local organic fruit and several vegan varieties. Popular flavors include caramelized banana, honey lavender (organic lavender with local raw honey), and green tea—with Japanese organic Matcha green tea powder. One specialty dessert is "spaghetti ice cream" which resembles spaghetti with red sauce: on a frozen plate, there is a bed of whipped cream with vanilla ice cream that has been pressed through a device to resemble pasta. A homemade strawberry sauce is the next layer; the final topping is shaved white chocolate. Cruz Creamery also offers self-serve frozen yogurt with no-sugar-added, and low- and non-fat options, and toppings including candy.