Photo by Molly (Lautamo) Ressler
Vacations often involve cramming as many activities as possible into a three-day weekend. We zip through the local's favorites, pose for selfies with the tourist attractions, and snap artfully arranged shots of avocado toast and acai bowls consumed between mugs of artisanal coffee. It's all about checking things off our bucket list, filling our Instagram feed, and, for those with kids in tow, finding creative ways to avoid a meltdown.
While we're huge fans of both the bucket list and sharing experiences on social media, there is another way to experience both a new place and the familiar haunts you thought you knew like the back of your smartphone.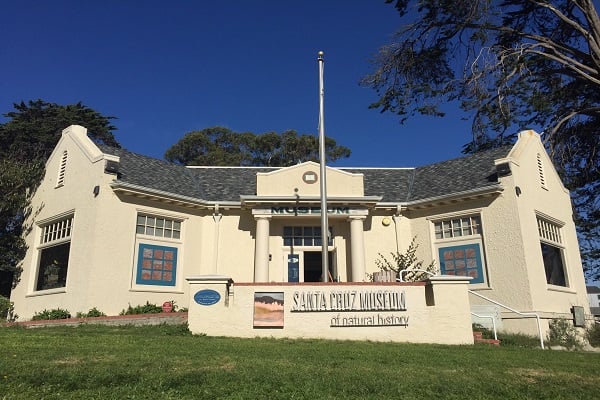 Photo courtesy of VSCC
It's time to learn how to vacation (or staycation) like a naturalist with the Santa Cruz Museum of Natural History. We have five family-friendly steps from the Museum's Education Manager, Felicia Van Stolk, that will help you and the kids slow down and explore a place with a new, acutely observant perspective. So, choose your destination, settle in, and vacation natural history-style. You might just discover a new type of adventure that's both rejuvenating and surprisingly eye-opening. No scientific background required.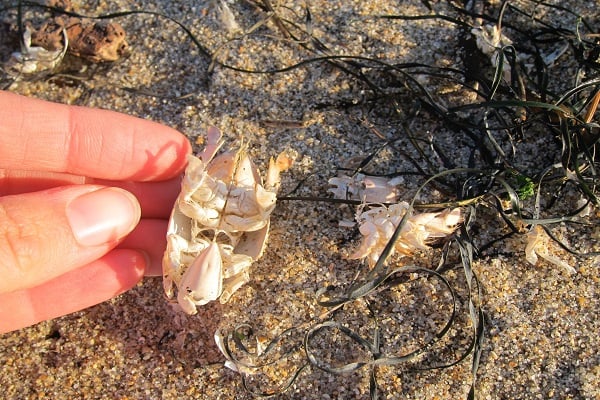 Photo by Molly (Lautamo) Ressler
Step #1: Be curious like Laura Hecox
Felicia assures us you don't have to be a professional scientist to be a naturalist. In fact, the Museum's founder, Laura Hecox, was a self-trained naturalist. A Santa Cruz native who spent her childhood exploring every inch of Lighthouse Field, Hecox was naturally inquisitive and had a great eye for detail.
"She was just curious," says Felicia. "She would walk around the tide pools, comb the beaches, and look for things that didn't belong or looked special. She found fossils, Native American artifacts like arrowheads. Her curiosity and the drive to just get out there and look was tremendous."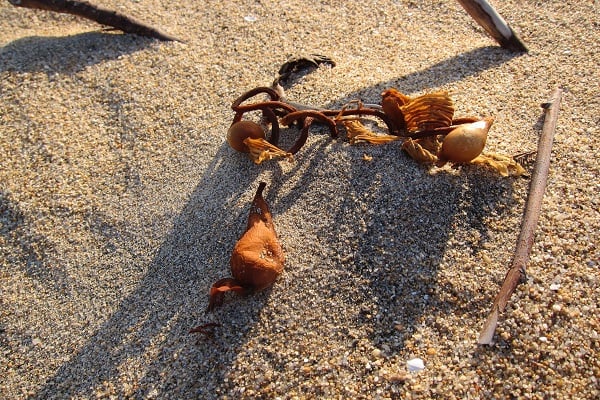 Photo by Molly (Lautamo) Ressler
Felicia describes a naturalist as "someone who notices things in nature, who looks for patterns, who gets to know a specific place." You can be a naturalist who focuses on birds or you can focus on all the wildlife in one particular area like Seabright State Beach or Quail Hollow Ranch in Felton. "Mostly it's making observations and noticing patterns on whatever topic that draws you."
Hecox was drawn to coastal environments and spent her days combing Seabright Beach in her petticoats and bustle, bent over the sand in search of fossils and unfamiliar crustaceans in the tide pools. An avid collector, her expansive collection of seashells, fossils, bird nests, dried sea stars, and countless other curios laid the foundation for the Santa Cruz Museum of Natural History (the city's oldest museum) in 1905.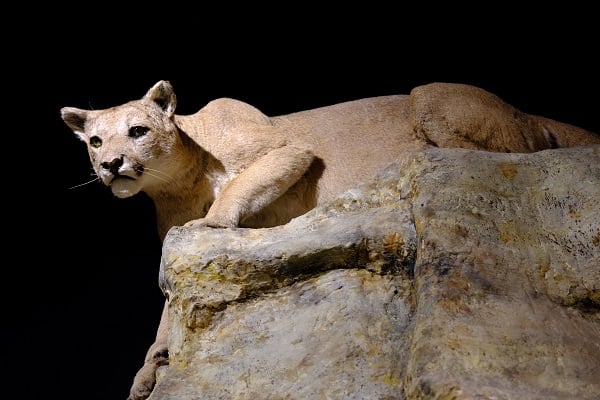 Photo by Molly (Lautamo) Ressler
Step #2: Visit the Santa Cruz Museum of Natural History
Once you've channeled your inner Laura Hecox, take your inquiring mind to the Museum. "Going to the Museum is a really great first step because you can see the potential of what's out there," says Felicia. "You might not see every animal on a hike but you'll get an idea of what to look for."
The Museum's permanent exhibits include the animal exhibit with coyotes, foxes, hawks, and everyone's favorite, the crouching mountain lion. There's also a tide pool exhibit with live sea stars, anemones, and rockfish. Visitors are welcome to both look and gently touch the variety of marine life.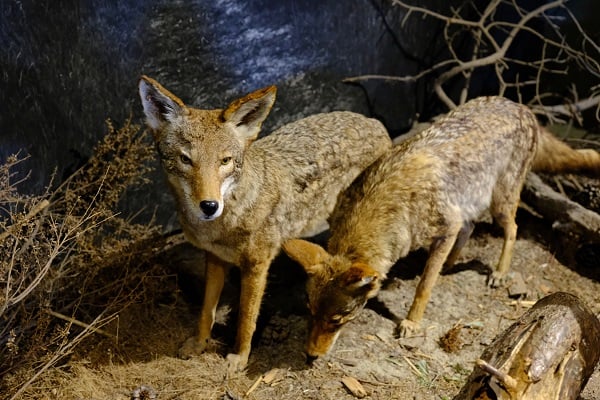 Photo by Molly (Lautamo) Ressler
The Museum is a great opportunity to flex your still underdeveloped naturalist muscles. Try describing the anemone, barn owl, or shark jaw in detail to your friend, spouse, or child. Providing a detailed description of your findings will help you learn which field markings or details are important for accurate identification. According to Felicia, the practice of describing things in detail helps you notice more as well-an indispensable trait for a naturalist.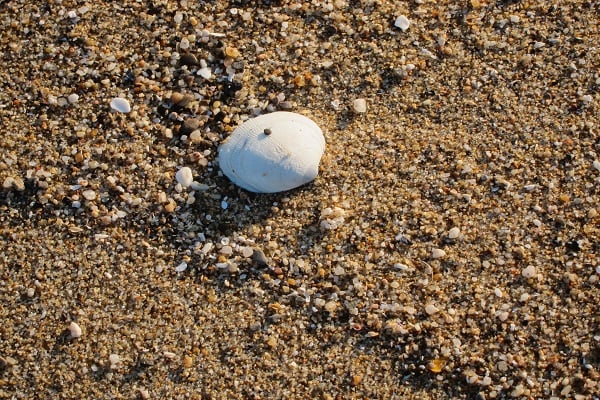 Photo by Molly (Lautamo) Ressler
Step #3: Leave only footprints, take only pictures, rubbings, and imprints
Once you've sufficiently stretched your observation muscles, head on out to your chosen location. It's important to note at this stage that while the Museum greatly admires and appreciates the work of Laura Hecox, they discourage present-day naturalists from forming their own Hecox-inspired collections.
"If every single person took a shell from the beach there would be no more shells," Felicia cautions. "Whether or not a broken shell seems important to the beach ecosystem, it really is. Animals use it, shells break down and become part of the sand, and there's something to be said for enjoying nature where it is."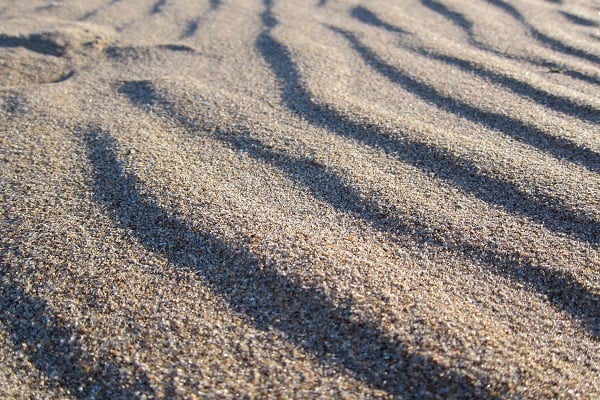 Photo by Molly (Lautamo) Ressler
While kids (and adults) love collecting seashells, there are other fun ways to create keepsakes. Put together a naturalist toolkit with clay, paper and pencils, and a camera (your smartphone will do) so you can record what you see. When you find a particularly interesting rock or shell, make an imprint with the clay to create your very own fossil. Or make a rubbing by placing a blank sheet of paper over the object and scribbling furiously with a pencil or crayon to capture its shape and patterns.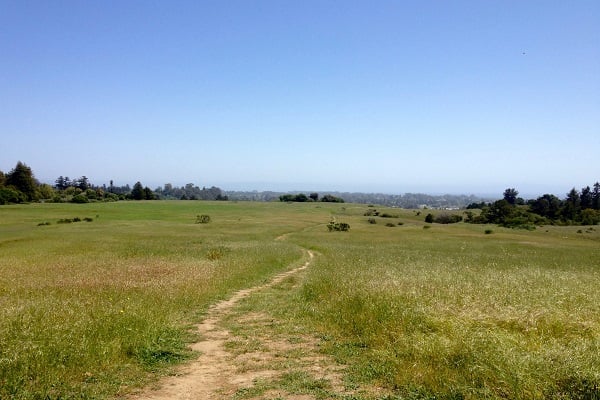 Photo by Molly (Lautamo) Ressler
Step #4: Use all your senses
First, you need complete silence for 30 seconds. And yes, you can do this with little kids. Felicia does it with entire school groups all the time, so no excuses. During the silence, tell the kids to breathe deeply and see what they can smell. Then, bring the awareness to your skin. What do you feel? Is the air hot or cold? Dry or damp?
One of Felicia's favorite places for this game is Pogonip because of the wide variety of habitats in a relatively small area. The Museum takes 4th grade classes out to the city green space for sensory exploration activities, asking the students what they feel, smell, and hear, rather than only relying on what they can see.
"When you move from a cold, wet redwood forest to a dry oak forest or to a meadow, they can really start to physically feel the difference of a place," she explains.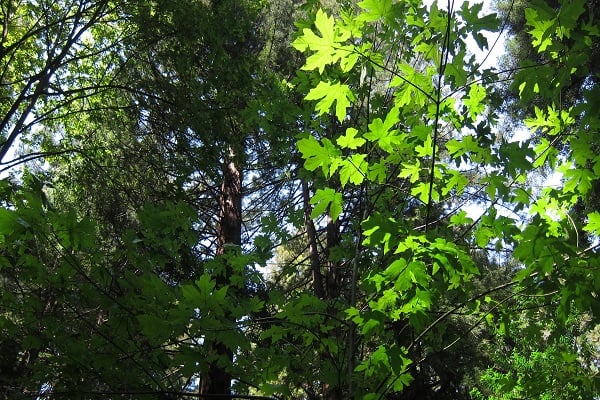 Photo by Molly (Lautamo) Ressler
Step #5: Dress accordingly and pack some trail mix
Constant whining about aching feet, rumbling stomachs, and soggy sneakers can ruin any vacation, but it can also prevent kids from cultivating a positive relationship with the outdoors. "If a kid is really uncomfortable, it can make or break their whole outlook on exploring nature," Felicia warns.
It's all about attending to the basics, she says, and that includes dressing in layers (don't forget to pack your flannel and puffy jacket) so no one's too hot or too cold. Come prepared to your naturalist outing with snacks and water. Bring sun hats and sunscreen to the beach and make sure the kids have comfortable shoes if you plan to hike in the redwoods.
And don't forget to bring an endless supply of curiosity and wonder. You'll need a lot of that.